Indigo dyeing and Clay Resist Printmaking
About this event
Join Amber Friedman and Sarita Opal Moodie for an afternoon of dyeing with indigo. We will explore the magical properties of an indigo dye vat and experiment with using clay as a resist using a brush, stencil, or stamp. We will also explore shibori techniques to tie and bind fabric to make striking patterns on fabric.
Please feel free to bring a modest-sized item(s) to dye, but some cotton items will be provided.
Dress to get messy!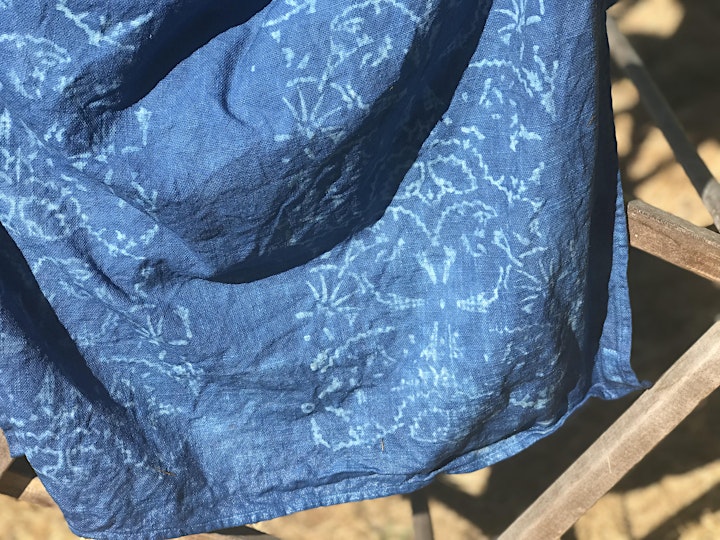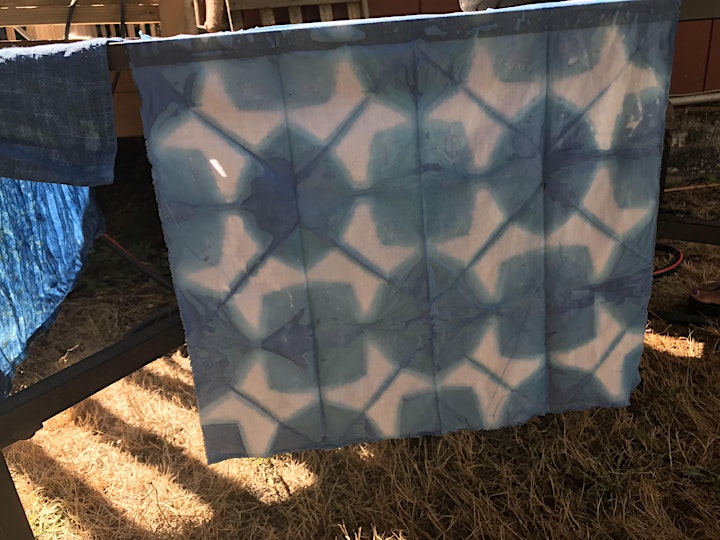 Organizer of Indigo and Clay Resist
Amber Friedman is a textile artist, who lives with her family in Powell River, BC following a lifetime of travel and creativity, beginning with her first camera at five years old. She taught herself how to sew and dye fabric at 10 years old, using up all her mother's white sheets to do so. Currently, Friedman is exploring using text in her batik paintings, direction application of Indigo and foraging for medicinal plant colours. She is now using botanical dyes for all her paintings and clothing after 7 years of research.
Friedman attended the New Brunswick College of Craft and Design in Fredericton, studying textiles from WhiteFeather, Harriet Taylor and Janice Wright Cheney. During the four-year program, Friedman also participated in multiple group exhibitions, co-created emerging art boutiques and taught arts-based workshops alongside recognized artists in the community. While living on the west coast she has studied printing with natural dyes at Maiwa, been an active member of the Malaspina Arts Society and a founding member of the Annual eCouture Wearable Art Fashion Show. Friedman's upcoming events include an artist-in-residence at Tidal Art Centre in Lund, BC July 20-August 2, 2019 and at Fibre Works Gallery in Maidera Park August 8-10, 2019. She is working on an exhibit entitled 'Do Tell' a fibre exploration of secrets. Amber teaches botanical dye workshops at The Academy of Music + Urban Homesteading School, in Powell River and The Arts Building in Gibsons, BC.