Description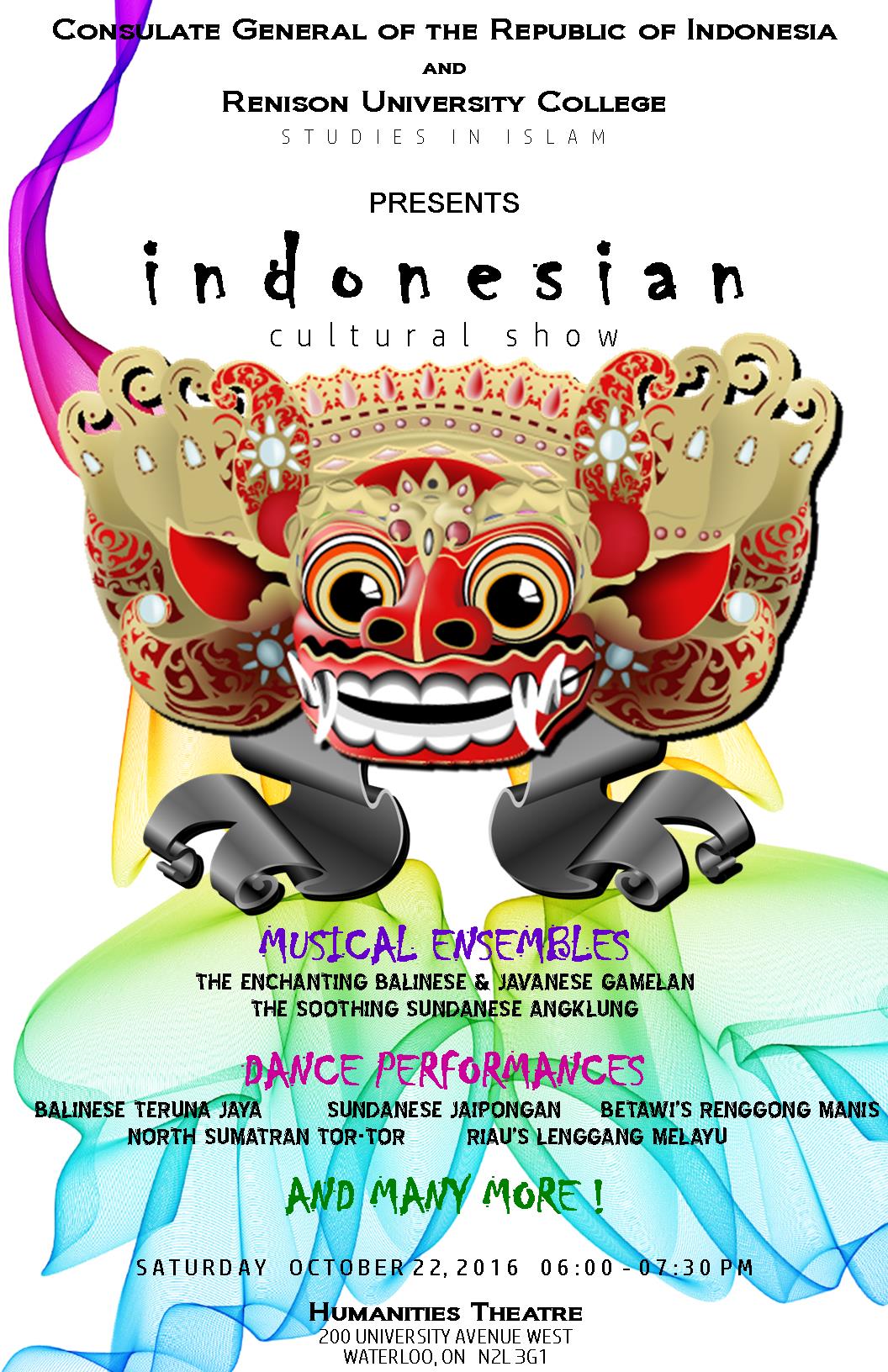 EXPERIENCE THE CULTURE OF INDONESIA THROUGH POWERFUL PERFORMANCES OF DANCE AND MUSIC
Located in Southeast Asia, between the continents of Asia and Australia, Indonesia stretches along the equator line as an archipelago that consists of more than 17,000 islands, of which about 6,000 are inhabited.
As it is with Canada, Indonesia is a multicultural society. With more than 300 tribes spread across the archipelago, Indonesia is rich in cultural heritage. The diversity of its ethnicities can easily be seen in, among other things, their traditional clothes, indigenous dances and staple cuisine. The diverse cultures from one region to another makes Indonesia a very interesting tourist destination.
As the world's 4th most populous country, Indonesia is populated by over 258 million people (approximately 3.5% of the world's population). The island of Java contains more than half of the country's population, and its capital city, Jakarta, is also the nation's largest city with more than 10 million people in population.
The majority of Indonesia's population are Muslims, thus making it the most populous Muslim-majority country in the world. Having said that, it is not an Islamic country, as other religious beliefs exist in Indonesia. With high religious tolerance between one another, Indonesians live side-by-side harmoniously, deeming the country as one of the ideal places to observe and study interfaith relations and interreligious affairs.
Date and Time
Location
Humanities Theatre, University of Waterloo
200 University Avenue West
Waterloo, Ontario N2L 3G1
Canada