Industry 4.0: 4th Generation M&R Workshop

Wednesday, 4 October 2017 from 9:00 AM to 4:00 PM (EDT)
Event Details
Industry 4.0: 4th Generation Maintenance & Reliability Overview
Date:    Wed. October 4, 2017
Time:   9 AM – 4 PM ET
Place:  Bentley Systems Canada, 5046 Mainway, Burlington, ON  L7L 5Z1
Tutor:  Carlo Odoardi (carlo.odoardi@cogeco.ca)
---
By Participating, You will…
Take the 'Maintenance Mindset' Survey, measure your M&R score against world-class

Learn Safe, Scientifically-proven, Cost-Saving Tips & Tricks

Build the Business Case for your M&R Improvement Initiative

Dispel misconceptions about many aspects in the M&R field

Explore how RCM3 Teams optimize PMs based on 5 Risk Strategies

Discover how RCM3 aligns with ISO 55000 & MoC Processes

4th Gen M&R: Defect Elimination, Predictive Analytics, IIoT, Social Responsibility, etc. 
---
Executive Overview
Industry 4.0 is upon us. The nature of manufacturing, and of manufactured goods, has changed. Everything that can be connected, will be. In a breath, how it works is as follows…
The Industrial Internet of Things (IIoT) devices generate and collect data. Data is processed by software. Manufacturers use A.I. and software to create better, more automated processes and produce better products. Those innovative (read: better) products include new sensors that generate even more data. The cycle repeats, ever faster – Better and Better and Better!
So why should you care? Manufacturers and technology providers must do more than just keep up. They must make this cycle the ENGINE that powers their businesses.
Some organizations think of maintenance management as merely an annoying cost center activity rather than one that leads to solid financial improvements. The fact is, moving to an overall asset management approach using RCM principles can help drive optimal equipment performance, which translates directly into bottom line business improvements.
This workshop introduces people to the intricacies of modern asset management so that they are best prepared to actively sponsor an asset performance improvement initiative. Roles and responsibilities within a reliability improvement initiative are examined and the keys to success are discussed along with the review of actual case studies.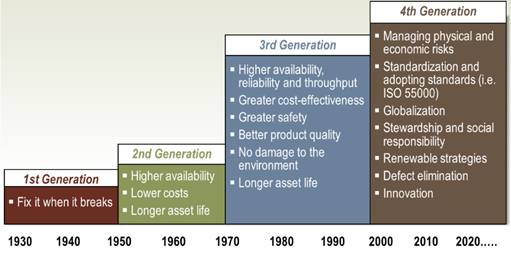 RCM3, the new standard in risk-based Reliability-Centered Maintenance, is introduced in the context of the 4th Generation of maintenance and reliability management. Discussions revolve around how it provides the framework necessary to develop a sensible and defensible asset management program. Physical asset management through RCM3 also forms the framework for a successful culture change for management, maintenance, operations and engineering. Correctly applied, RCM3 achieves greater safety and environmental integrity, improved operating performance and profitability, higher maintenance cost-effectiveness, and longer useful life of physical assets.
---

Suggested Participants: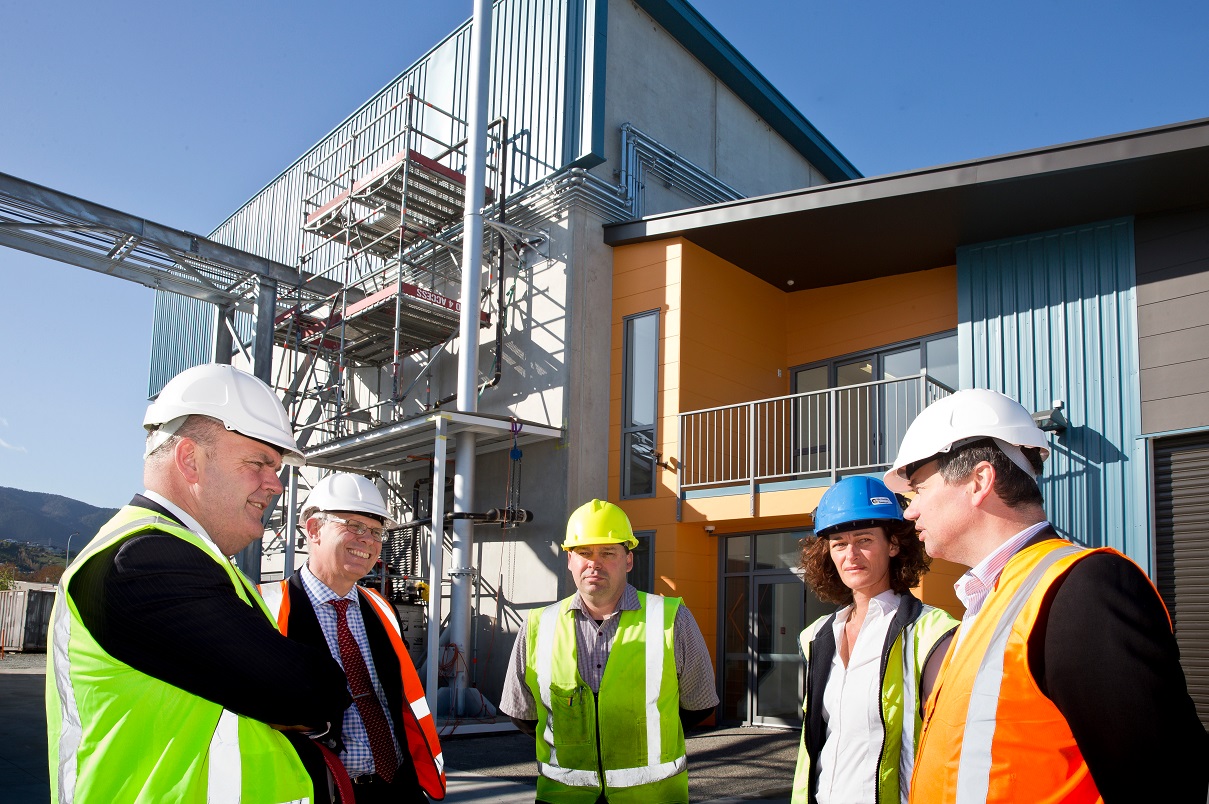 Executive Managers & Directors

Plant Managers, General Managers, 

Operators & Operations Managers

Operations Supervisors

Maintainers & Maintenance Managers

Maintenance Supervisors

Engineers & Engineering Managers

Planners & Schedulers

Safety Managers/Officers
---
           Time                    Agenda Topic

8:30 - 9:00 am

Refreshments & Networking

9:00 - 10:30 am



Introductions

Take the 'Maintenance Mindset' Survey

4th Gen M & R - The Maxims

10:30 - 10:45 am 

Refreshments & Networking

10:45 - 12:15 pm 

4th Gen M & R - The Maxims (Cont'd)

12:15pm - 1:00 pm

Lunch & Networking

1:00 - 2:00 pm 

4th Gen M & R - The Maxims (Cont'd)

2:00 - 2:15 pm 

Refreshments & Networking

2:15 - 3:45 pm

Interpreting the 'Maintenance Mindset' Survey

Developing a Maintenance Mission/Strategy

RCM3 Overview, Process & Implementation

3:45 - 4:00 pm

Social Responsibility, Closing Remarks
---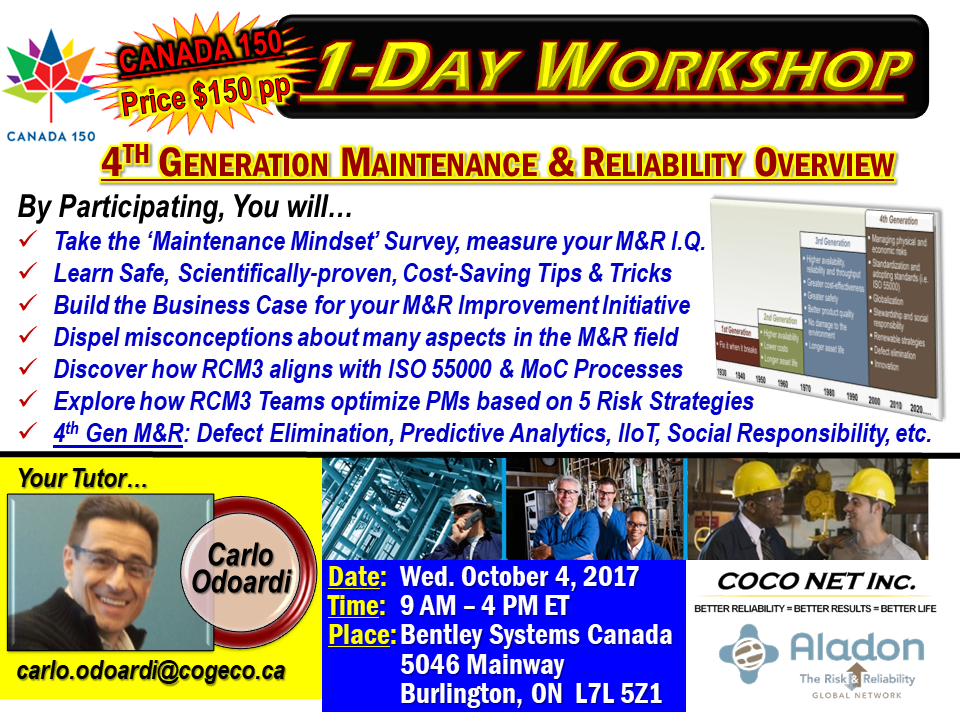 Venue map / Bentley Systems (Canada)
71025193
General Seating
2
#ff33aa
When & Where

Bentley Systems (Canada)
5046 Mainway
Burlington, ON L7L 5Z1
Canada

Wednesday, 4 October 2017 from 9:00 AM to 4:00 PM (EDT)
Add to my calendar
Organizer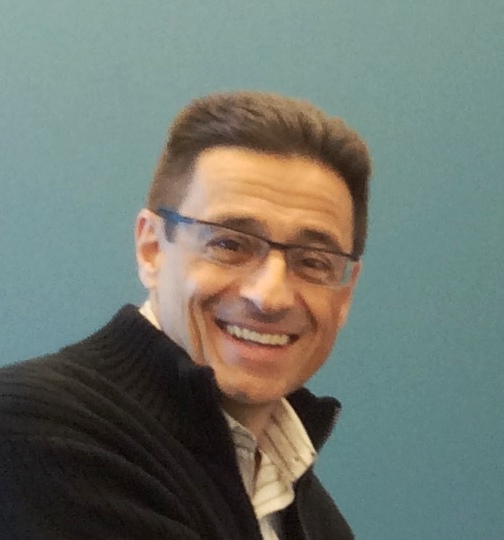 Carlo Odoardi, Principal, COCO NET Inc.
Widely recognized as an industry expert & thought leader in World-Class, Asset Management Strategy, Carlo has a passion for assisting companies sustain high business performance. For 30+ years, he's provided extensive consultation on industrial reliability culture change, business transformation, advanced industrial technologies & Management Information System solutions. His specialty is the design & implementation of physical asset reliability strategies, practices, processes & enabling technologies to improve business results in Mining, Oil & Gas, Metal Processing, Pulp & Paper, Energy, Consumer Packaged Goods & other sectors.
Carlo advises Senior Executives about what must be done in order to achieve cost-effective, risk-mitigating solutions by implementing an optimal mix of proven methods & tools. The result is rapid, inexpensive & dramatic improvements in Health & Safety incidents, Environmental Compliance, Production, Quality, Customer Service & Operating Costs.
Carlo performs organizational culture analyses, conducts industrial market research, applies gold-standard bench-marking & business practices, custom-crafts key performance metrics & objectives, develops compelling business cases, innovates apropos business processes & delivers change awareness workshops/seminars/courses. He is past Chair of the SMRP Ontario Chapter.
For further information, please contact Carlo Odoardi by email at: Carlo.odoardi@cogeco.ca or by phone at: 905.304.1990 .