Companies have shifted how they do business. Join us for a panel discussion on how industry has changed, labour market insights and impacts
About this event
YSBES ITO 2.0 is proud to present Industry Insights Part 7 - Trucking and Transport
Industry experts from the Ottawa and area Trucking and Transport sector will be joining us for a moderated panel discussion.
We will have panelists including:
Ken Adams - Chairman, Truck Training Schools Association of Ontario
Phelicia Servais - Recruitment Manager, Tomlinson Group
Linsey Allen - Wills Transfer
Brian Adams - President, Crossroads Truck Training
Ed Popkie - 5th Wheel Training Institute
In this one hour panel with time for Q & A, we will be discussing what's happening now and in the future for the industry, and the associated careers.
We will be discussing topics like:
How has covid-19 changed the sector
What is the vision for the industry going forward
How will the industry grow in the next 5 years
What are the labour market opportunities that will develop
What are the new skills, education and experience needed going forward
What are industry leaders doing to help prepare the labour force that will be needed
What are industry leaders doing regarding retention and employee growth
If you are interested in the Trucking and Transport sector, or if you are a recruiter, career counsellor or a job seeker, this panel discussion will provide excellent information on the industry as it stands now, and going into the future.
**Event will be closed captioned.**
ABOUT YSBES ITO 2.0
YSBES ITO 2.0 is a non-profit Employment Ontario Service provider, funded by the Government of Ontario and Canada.
It is our mandate to help job seekers to find jobs, and connect Employers with the right candidates. Job seekers may be eligible for some of the supports we can provide, including free training, job matching assistance and other supports. As an Employer, you may be eligible to receive some training funding for any positions that you are hiring for.
You can find more information at ysbes.ca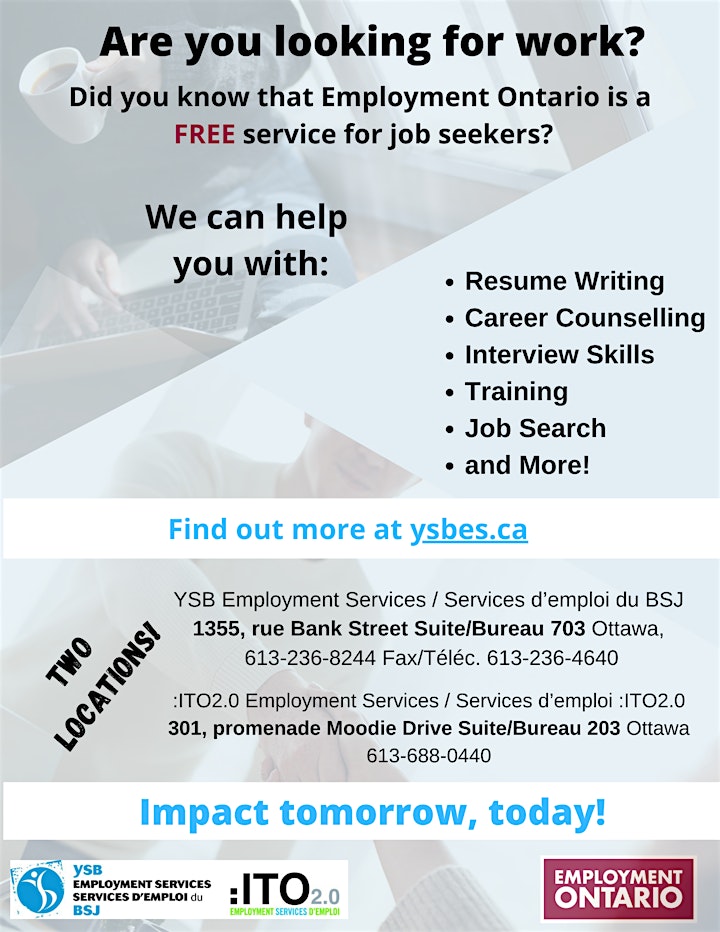 Organizer of Industry Insights - Part 7 - Trucking & Transport