Companies have shifted how they do business. Join us for a panel discussion with on present industry changes and impacts on the future.
About this event
YSBES ITO 2.0 is proud to present Industry Insights Part 8 - Technology Start Ups
Technology start-up companies provide the technology of tomorrow through innovation and perseverance today. Born out of an idea, it can be exciting to watch it grow nurture and arrive at fruition with a positive impact to business or people's lives. In Ottawa the ecosystem of start-up companies is wide and diverse. We are pleased to be able to present representatives for this high paced environment. In this one hour panel with time for Q & A, we will be discussing what's happening now and in the future for the industry, and the associated careers.
We will be discussing topics like:
How has covid-19 changed the sector
What is the vision A-V going forward
How will the industry grow in the next 5 years
What are the labour market opportunities that will develop
What are the new skills, education and experience needed going forward
What are industry leaders doing to help prepare the labour force that will be needed
What are industry leaders doing regarding retention and employee growth
ABOUT YSBES ITO 2.0
YSBES ITO 2.0 is a non-profit Employment Ontario Service provider, funded by the Government of Ontario and Canada.
It is our mandate to help job seekers to find jobs, at no cost to you. We are just here to help you. You may be eligible for some of the supports we can provide, including free training, job matching assistance and other supports. In addition, this employer may be eligible to receive some training funding for any positions that they are hiring for.If you qualify for the programs then we can register you. It is not a difficult process. You can find more info at ysbes.ca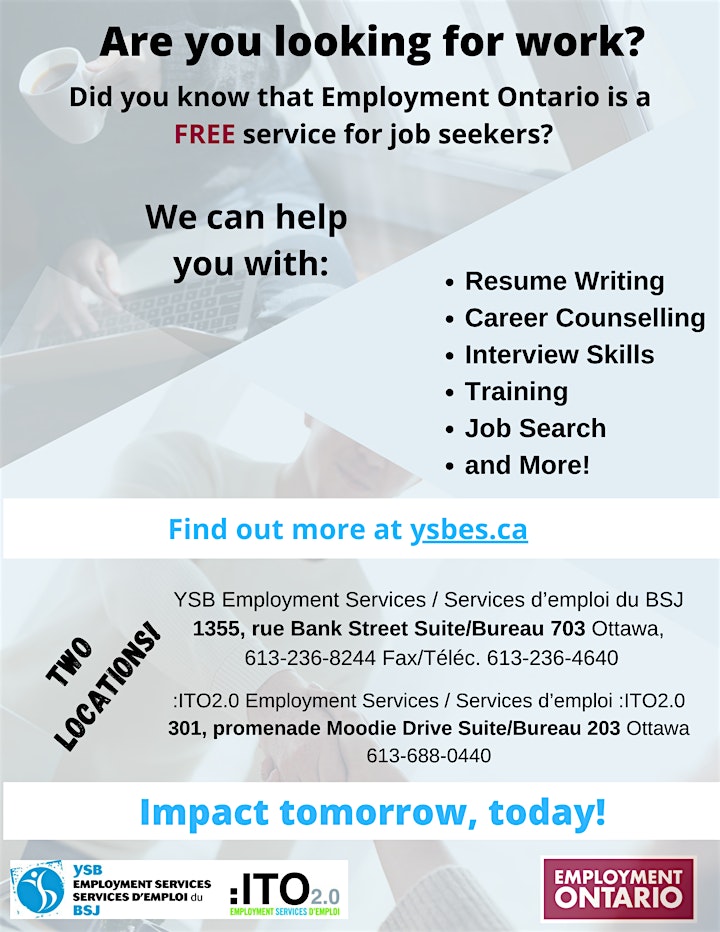 Organizer of Industry Insights - Part 8 - Technology Start Ups