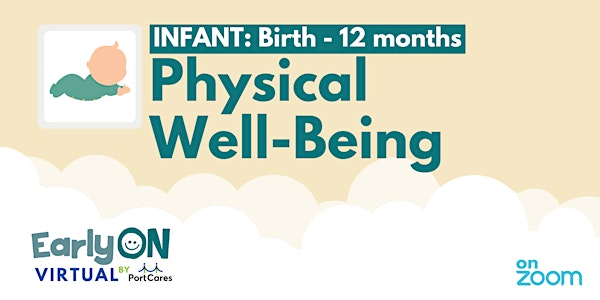 Infant Physical Well-Being - Dumping Toy Basket
Enjoy classic nursery rhymes, action songs and playful ways to engage with your little one! This session gets everyone moving!
About this event
THIS SESSION: Dumping Toy Basket
Enjoy playful ways to engage with your little one as EarlyON staff feature fun activities that support baby's growth and healthy development. Staff will deliver an interactive session for parents and infants to explore their surroundings and their toys. This session promotes fine motor skills and enhances serve and return. All while they explore a toy basket, dumping and picking up each items themselves.
Materials needed:
Toy basket with assortment of toys that your child likes and a basket.
Register and you'll be emailed a link for this free zoom session.
PLEASE NOTE: For security and reporting purposes, registrants must indicate their city and the names of the children in attendance. If you do not provide this information, you will not be admitted into the zoom session. We thank you for your understanding.
Brought to you by Port Cares' EarlyON team.
Have a question about this session?
Give us a call at 905-834-3629 ext 258 Monday - Friday 8:30 - 4:30.
Visit our Facebook Page and Instagram for more fun and activities! @earlyonvirtual
If you have any questions about this, please contact us at earlyon@portcares.ca
_____________________________
Note: You will need a zoom account to attend this session. Download zoom to your computer or mobile device https://zoom.us/signup
New to zoom? Learn how to use it here.