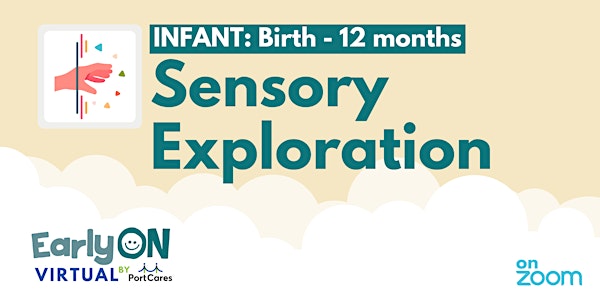 Infant Sensory Exploration - Messy Jello Play
Each week features different, fun activities and things to make for baby that explore their sense. Join us on zoom with your little one!
About this event
Activity: Messy Jello Play
Session Description:
Your baby will experience a new sensation in their hands with messy jello play. Your child will strengthen their hand and eye coordination as well as their hand grip while playing in jello.
Materials Needed:
Prepared Jello – 1 or 2 packages
Bin with towels underneath or inflatable pool for babies
Scoops and small containers
Register and you'll be emailed a link for this free zoom session.
Brought to you by Port Cares' EarlyON team.
PLEASE NOTE: For security and reporting purposes, registrants must indicate their city and the names of the children in attendance. If you do not provide this information, you will not be admitted into the zoom session. We thank you for your understanding.
Have a question about this session? Give us a call at 905-834-3629 ext 258 Mon-Fri 8:30-4:30.
Visit our Facebook Page and Instagram for more fun and activities! @earlyonvirtual
_____________________________
Note: You will need a zoom account to attend this session. Download zoom to your computer or mobile device https://zoom.us/signup
New to zoom? Learn how to use it here.