Description
About The Event:
This industry oriented event which aims to educate entrepreneurs and content creators alike about how influencer marketing benefits on the growth of companies and can be a career option for social media content creators.

This event is for anyone on social media, business owners and/or people in marketing (student or professional), agencies, etc. .

À propos de l'événement:
Cet événement axé sur l'industrie vise à sensibiliser les entrepreneurs et les créateurs de contenu à la manière dont le marketing d'influence peut profiter à la croissance des entreprises et peut constituer une option de carrière pour les créateurs de contenu de médias sociaux.

Cet événement s'adresse à toute personne travaillant dans les médias sociaux, les propriétaires d'entreprise et / ou les personnes travaillant dans le marketing (étudiant ou professionnel), les agences, etc.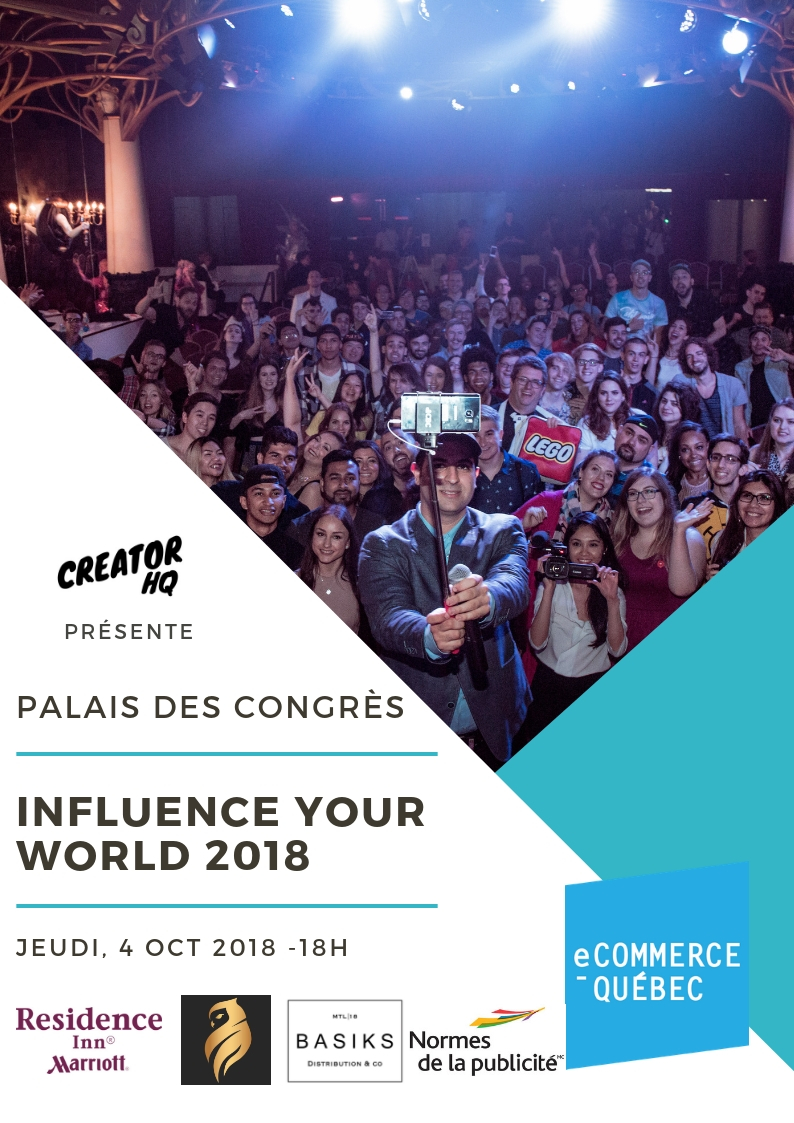 FOR CREATORS
- Learn what goes behind of scenes of brand deals
- Meet other creators such as yourself
- Visit our booths for activities and new opportunities
- Meet businesses interested in working with you and financing your projects.
- NEW learn about the Ad Standard laws when doing social media campaigns from https://www.adstandards.ca/en/

FOR INDUSTRIES
- Learn about Influencer Marketing, how does it work and why.
- Learn about marketing through e-sports
- Learn about social ambassador programs which allow you to significantly cut costs
- Meet aspiring influencers willing to work with you
- NEW thanks to our extensive selection process, see who are the top creators to work with from Quebec
POUR LES CRÉATEURS
- Apprenez comment les relations de marques fonctionnent
- Rencontrez d'autres créateurs
- Visitez nos kiosques pour des activités et nouvelles opportunités
- Rencontrez les gens d'affaires prêts à investir dans vos projets.
- NOUVEAU : Apprenez-en plus sur les normes publicitaires lors de campagnes sur les réseaux sociaux depuis https://www.adstandards.ca/fr/index.aspx

POUR LES INDUSTRIES
- Apprenez ce qu'est le marketing d'influence et son fonctionnement.
- Apprenez-en plus sur le marketing via l'e-sports
- Renseignez-vous sur les programmes d'ambassadeurs sociaux qui permettent de réduire considérablement vos coûts
- Rencontrez des influenceurs talentieux
- NOUVEAU grâce à notre vaste processus de sélection, voyez qui sont les meilleurs créateurs avec lesquels travailler au Québec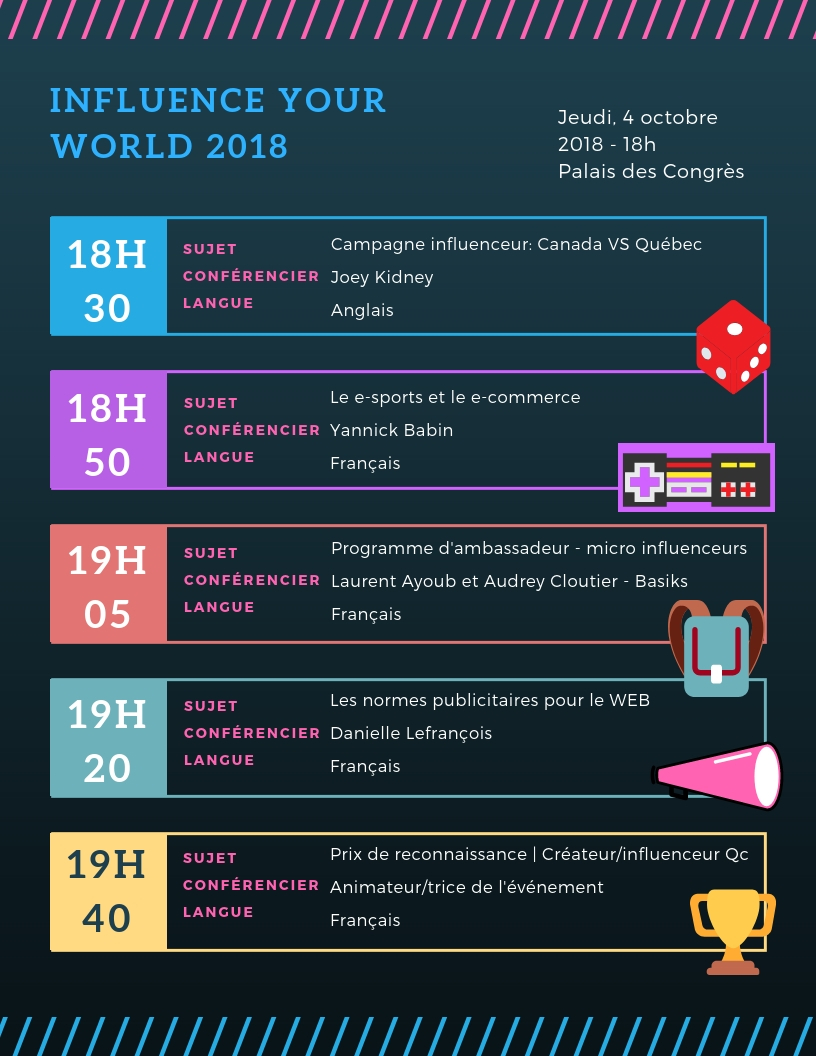 About CQCD:
The CQCD is an association of more than 5,000 commercial establishments, representing nearly 70% of retail-related
economic activity in Quebec. We are the voice of retail in Quebec.

Le CQCD regroupe plus de 5 000 établissements commerciaux et représente près de 70 % de l'activité économique liée au commerce de détail au Québec. Il est le porte-parole du secteur du commerce de détail au Québec.

About Creator HQ:
Creator HQ is a community of content creators from the Montreal area and surroundings. Our mission is to unite Montreal Influencers, connect them with other collaborators, educate and support them in the pursuit of their creative and/or entrepreneurial ventures. We provide the resources and tools they need to make it happen.

QG des Créateurs est une communauté de créateurs de contenu de la région de Montréal et ses environs. Notre mission est d'unir les Influenceurs de Montréal, les connecter avec d'autres collaborateurs, d'éduquer et de les soutenir dans la poursuite de leurs projets créatifs et/ou entrepreneuriales. Nous fournissons les ressources et les outils dont ils ont besoin pour y arriver.

Door open at 6PM
Ouverture des portes 18h

Presentations Start at 6:30PM
Les présentations commences à 18h30

Networing Starts at 8PM
Réseautage - 20h

Vous cherchez une nuitée pour le 4 oct, Marriott Residence Inn sur Peel vous offre un escompte , juste clickez ici.

Tous jeunes 15 ans et moins doit être accompaigné par un adulte responsable.

All kids 15 & under have to be accompanied by a responsible adult.



See past edition > https://whatsupmtltv.wixsite.com/influence-your-world