Description
Influencers Unite
WHERE INFLUENCE IS REWARDED
(Bilingual Event)
Influencers Unite connects influencers with their local audience, thus giving back to the community.
Influencers Unite is where influencers are rewarded for their accomplishments. To influence people is to have the power to change their life. It takes time and effort to become someone that will have an impact on a person's life. This event's mission is to reward influencers for the effort and great commitment through social media.
Support The Cause

Part of this year's ticket sales will go to the Foundation of Stars, a foundation that helps our youth fight against cancer. Help us fight this global threat. Let's make sure that our youth can have a prosperous life. With your help, we can be victorious.
http://www.foundationofstars.ca/en


"A person's most useful assets is not a head full of knowledge, but a heart full of love, an ear ready to listen and a hand willing to help others."
- Annonymous
Big prize and Giveaways from our speakers and sponsors:


Big prize:
- Win a FREE 5 night Mexico beachfront vacation or 3 nights US vacation offered by Antoine Airoldi, Cofounder of Influencers Unite and Rising Speakers.
Some conditions apply



Giveaways:
- Jamie Benizri exclusive book signing session of his new book Entrepreneur Inc. Business Law Simplified. All proceeds go to Business Network 360, to promote legal and business literary and invocation.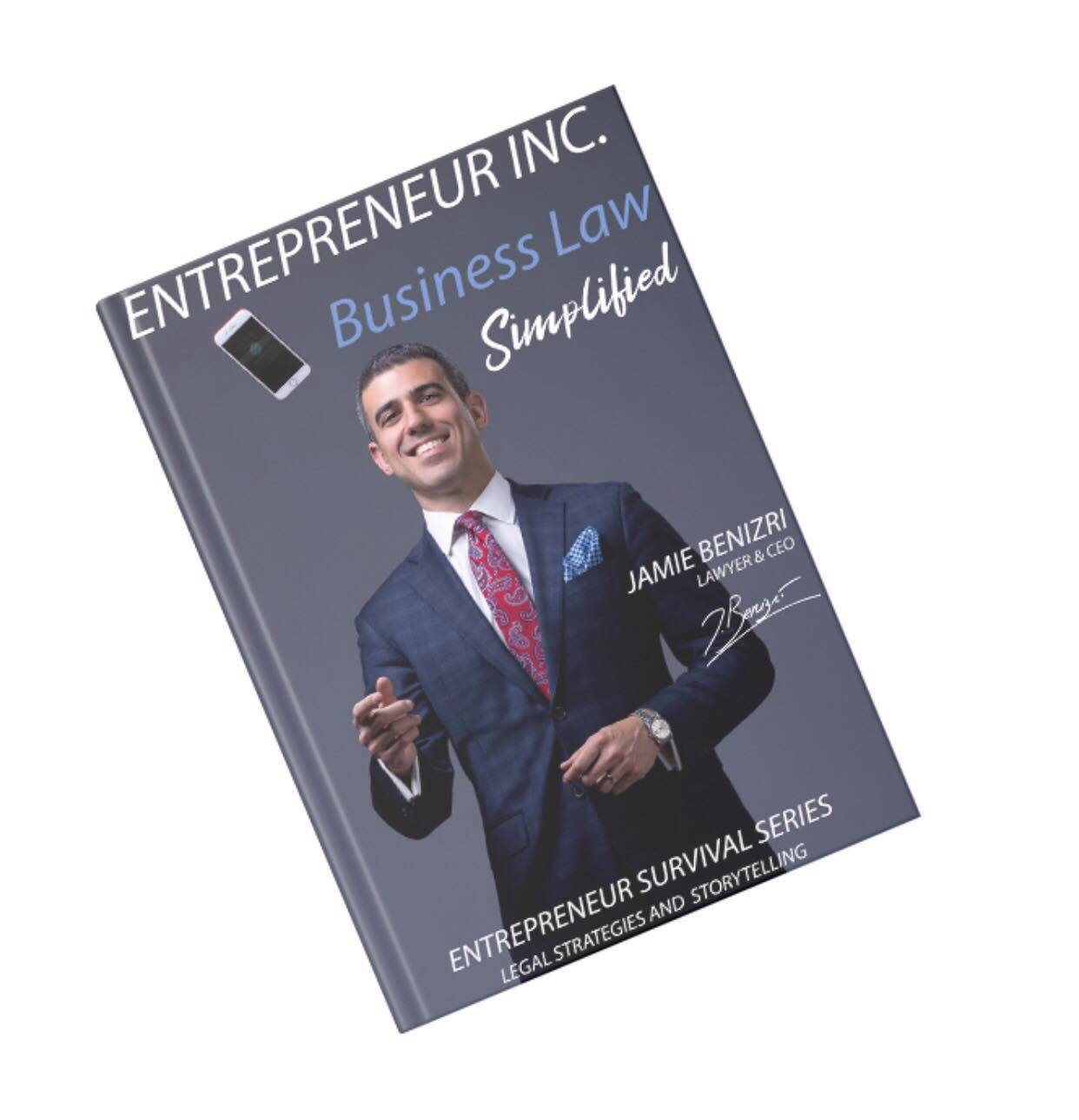 - 1000$ value of coaching with Ian Lajoie - Performance Coach & Linkedin Superstar.
- Five signed copies of Dr. Bak Nguyen most recent book: Changing The World From A Dental Chair.

- 700$ value of strategic coaching with Jonas Diop - Strategic Coach and Rising Influencer.
- Two sessions of one hour of marketing consultation with Charles Hackman founder of Hackman Media.
- Free Webinar – Tell Your Story (A 60-minute how to tell your story and how to get better results with your writing. You will learn the fundamentals of storytelling.) by Antoine Airoldi - Storytelling & Facebook Superstar.



- 45 minute exponential strategy session with the objective to help the winner's work on a transformative mission statement for his or her business offered by Tessa Manuello - Exponential Strategist & Legaltech.
- A free 15-20 mins podcast interview on the Road to the IPO - Alulu Tech offered by Hugo Prince, Cofounder of Influencers Unite and Founder of Alulu Media & Tech.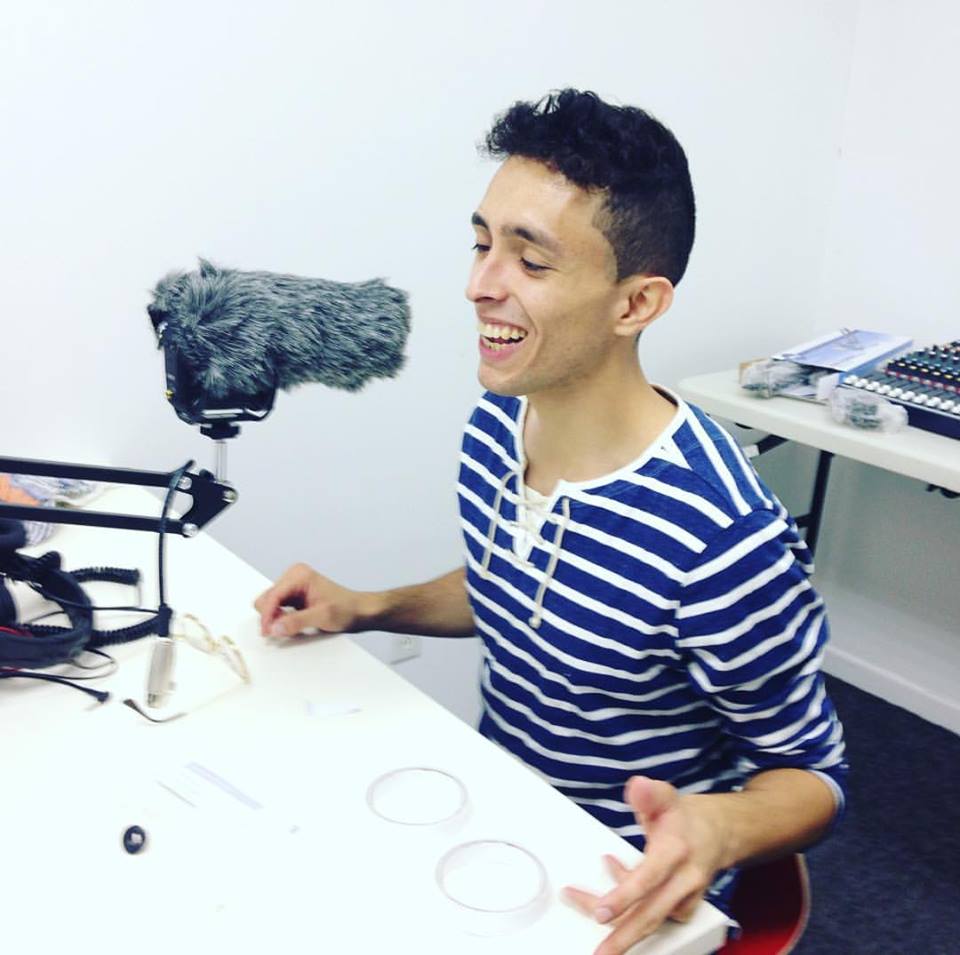 - A 300$ value of shopping session or sorting your wardrobe with Roumiie - Model & Rising Influencer.


And many more..
Host of the night:
Mark Bergman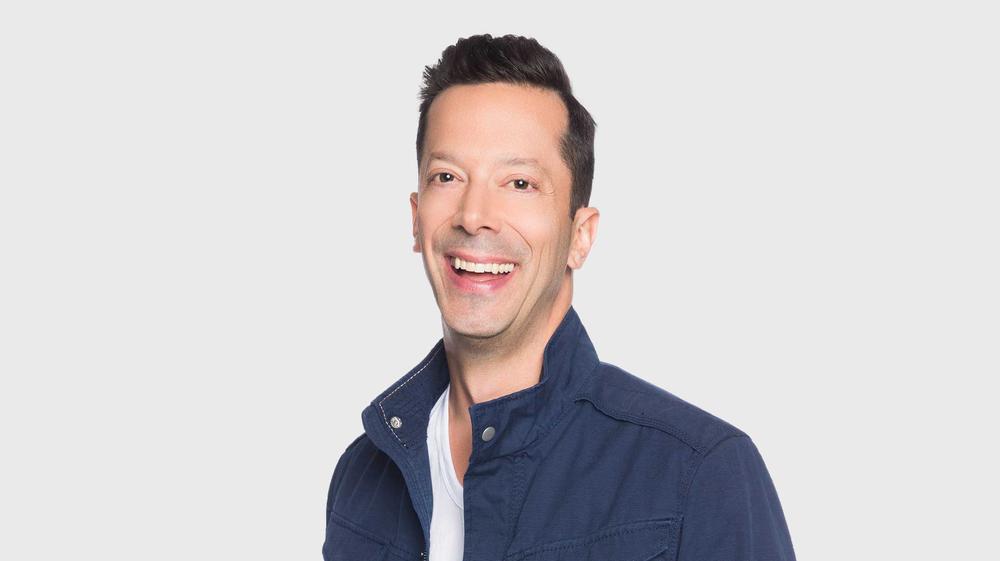 Influencers Unite is happy to announce that Mark Bergman, the voice of Virgin Radio, will host the event in its entirety. Mark Bergman fondly remembers starting on-air in 1998 by handing out bumper stickers to Montreal listeners and thinking "One day I want to put myself back on the air!" And so he did. Mark Bergman is the voice of Virgin Radio for the drive back home.


Main Speakers:
Jennifer Selinger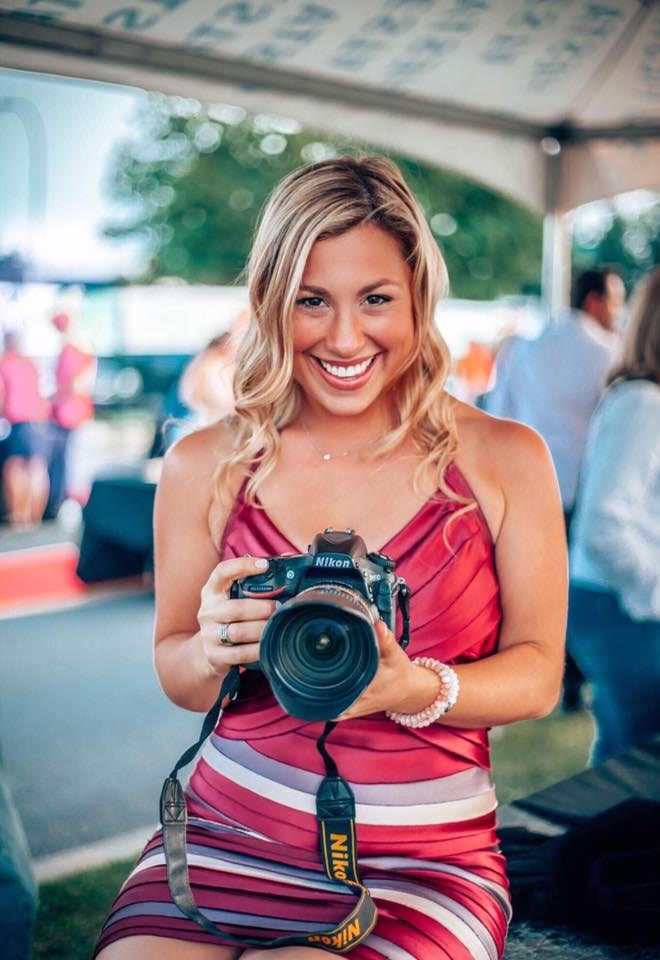 You may recognize Jennifer Selinger from her memorable television debut on the second season of The Bachelor Canada, but this outgoing, wide-eyed optimist also has an intense passion for working behind the scenes as a Travel Visual Journalist.

Selinger has traveled solo to 30 countries in six years, volunteering and connecting with countless new friends along her journeys. This self-proclaimed "Joyologist" and Travel Visual Journalist is taking her love of documentary and public speaking to a new level and is currently at work filming inspiring stories across the world. Join her as she shares life-changing moments and challenges she's had to face while expressing her process of following her passion and the power of "Flow."
Jamie Benizri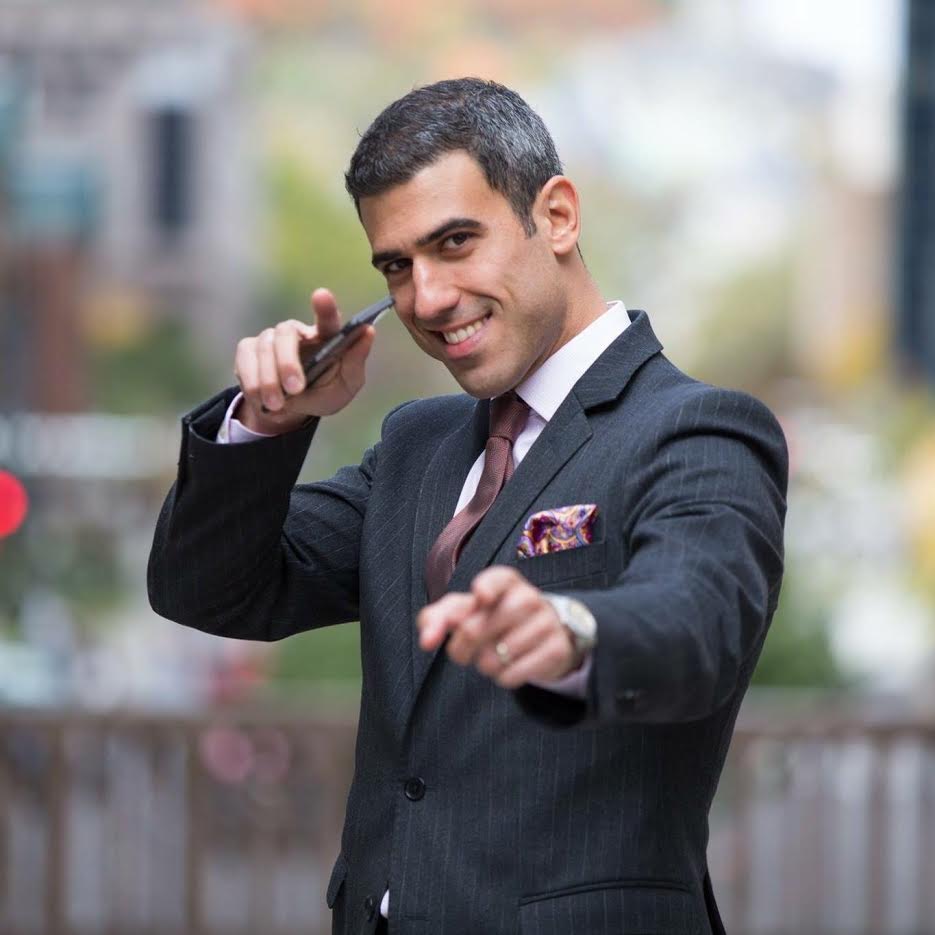 After several years as a practicing attorney, Jamie Benizri's vision was clear. He wanted to launch a different type of law firm and pioneer a novel approach that would make legal services more accessible, convenient and affordable. Legal Logik was born in 2011 and the firm's blend of innovative pricing, friendly service, and legal professionalism quickly attracted a growing clientele.
An attorney by trade and an entrepreneur at heart, Jamie Benizri continues to challenge industry standards and develop innovative service models that make it easier for individuals, and businesses to meet their legal needs. As a corporate and civil litigator, Jamie has created a number of cases of precedent, including at the Quebec Court of Appeal, the province's highest court, earning him a reputation as a creative legal thinker and leading professional. Both in the court-room and outside, his extensive experience with entrepreneurs, start-ups, and corporate clients – has made him an expert in helping businesses large and small meet their objectives and protect their interests.
When not serving clients, Jamie dedicates his time to community initiatives. He's a member of the Board of Directors for Andy's House Treatment Centre, daana, a community-based yoga movement, and founder of the Run to Remember, an initiative launched in partnership with the Montreal Holocaust Memorial Centre. When not enjoying his passion for jogging or spending time with his wife and two young children, Jamie also acts as legal counsel to the Quebec Liberal Party for the riding of Carlos Leitao, Quebec's Minister of Finance.


Dr. Bak Nguyen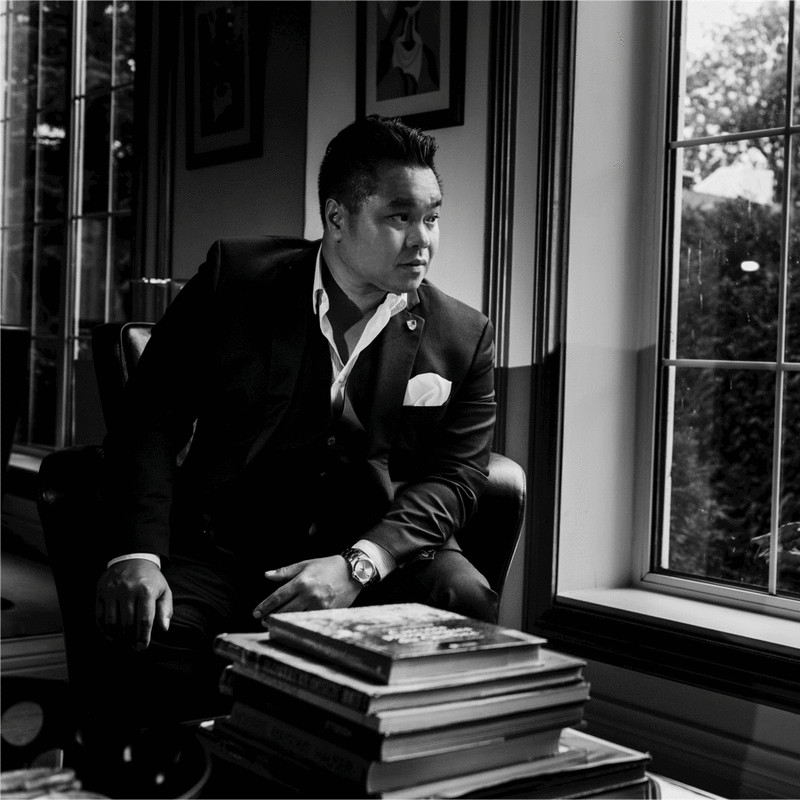 Dr. Bak Nguyen has been characterized as an industry disruptor by the conferences that have invited him as a guest speaker over time, and as a "force of nature" by Hema Québec's former president Dr. Jean De Serres. Bak has acquired this reputation from his innovative ideas and endeavours in the world of entrepreneurship, a topic on which he has already written 7 books. Dr. Nguyen leads his team and partner with the aim of CHANGING THE WORLD FOR THE BETTER.
Ian Lajoie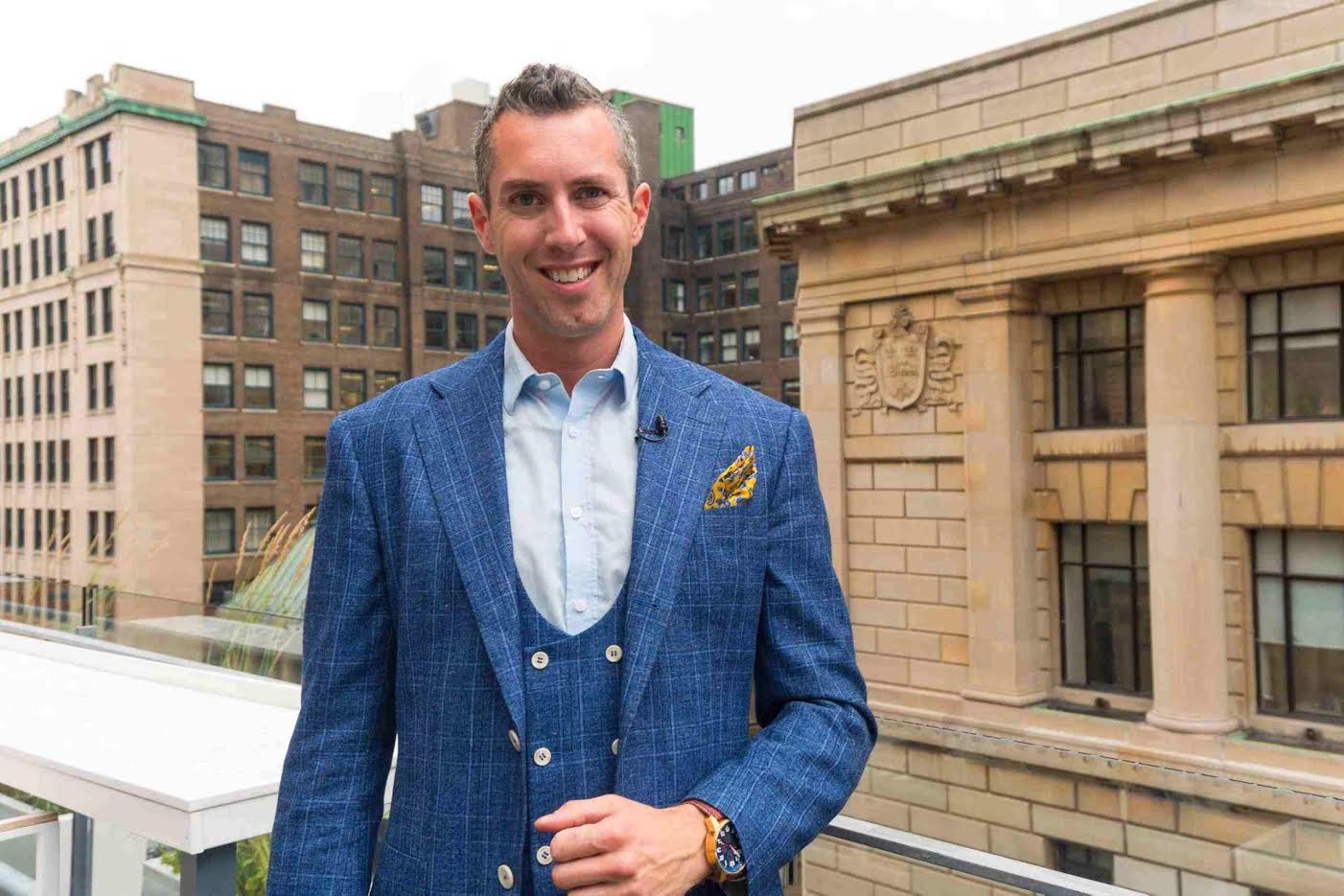 Coach Ian Lajoie becomes the atomic bomb of joy and happiness. He has come to be recognized in the business world. Coach Ian helps entrepreneurs, executives, and influencers enhance their performance and scale their income.
He is driven and passionate to see the success of those he coaches, entrepreneurs, executives, and CEOs. Coach Ian knows no clients, they are all friends close to his heart. Ask any of those he coached. In the core of his heart, coach Ian moves forward with the deepest belief that nothing is impossible with will and discipline.


Tessa Manuello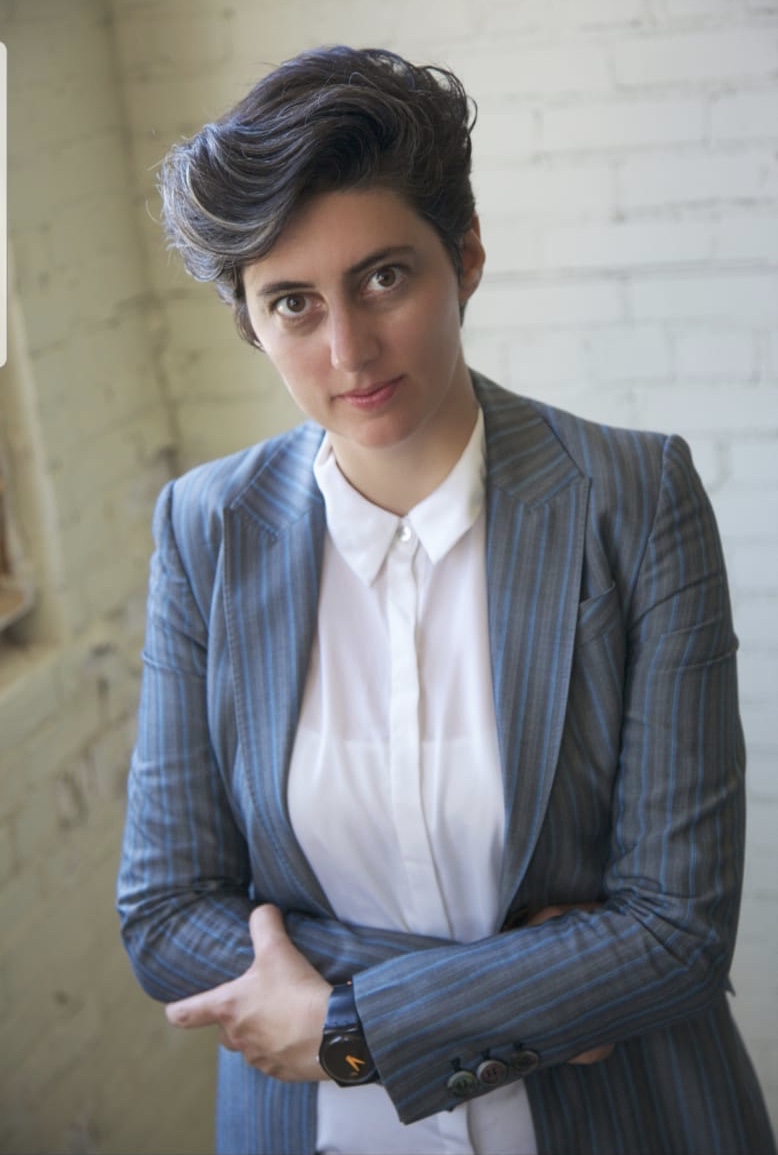 Tessa Manuello is an Exponential Strategist transforming the Legal Industry to serve one billion people & companies access law, mediation & courts.
Globally, 4 billion people are estimated to live outside the protection of the law. Exponential thinking and strategy can reduce this gap by leveraging technology.
She teaches, facilitates and develops strategies in organizations, in universities and in bar associations while using practical approaches based on exponential thinking, creativity and innovation. This 'Legal Tech' and 'Legal Design' responds efficiently this.
She is the founder of Legal Creatives to assist lawyers with the challenges of the digital area. Her strategies in exponential thinking seek to solve and embrace these new changes. She also joined Third Chair as a strategist and certified mediator to foster the exponential development of ADR - Appropriate Dispute Resolution – globally. Tessa has facilitated complex, multi-party and costly internal and external issues for multinationals. As well, her model has proven successful with smaller organizations in renewed motivation for all involved.


Jonas Diop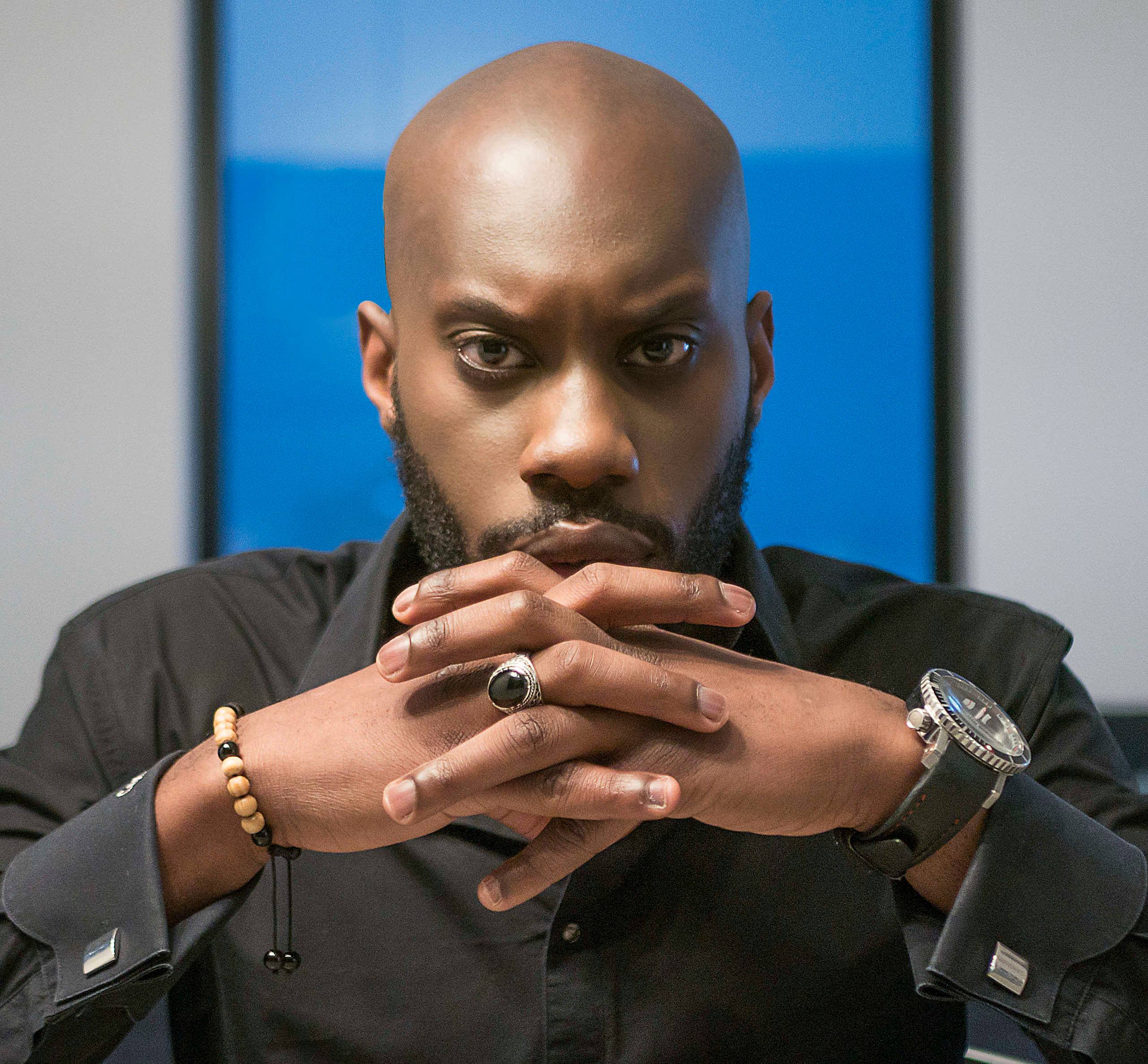 Conférencier, stratège d'affaires et expert en optimisation du potentiel humain. Jonas Diop a déja impacté la vie d'entrepreneurs, de sportifs de hauts niveaux ainsi que de particuliers grâce à sa capacité à réveiller le meilleur qui sommeille en chacun. Son mantra est toujours un pas de plus. Connu pour sa grande énergie et son franc-parler, il s'est engagé à ce que toute personne puisse atteindre son plein potentiel. Investi depuis plus de 10 ans dans la croissance personnelle, il a synthétisé les stratégies, outils et techniques des tops performers afin de vous les apporter. Coach professionnel certifié, technicien en PNL(Programmation Neuro-Linguistique) Il est aussi membre du Club des entrepreneurs francophones du Canada. Depuis 2017, il a lancé le podcast #DUC: Deviens Un Conquérant. De par son histoire atypique, il connaît le secret afin d'accéder à la réussite.
Rising Influencers:
Antoine Airoldi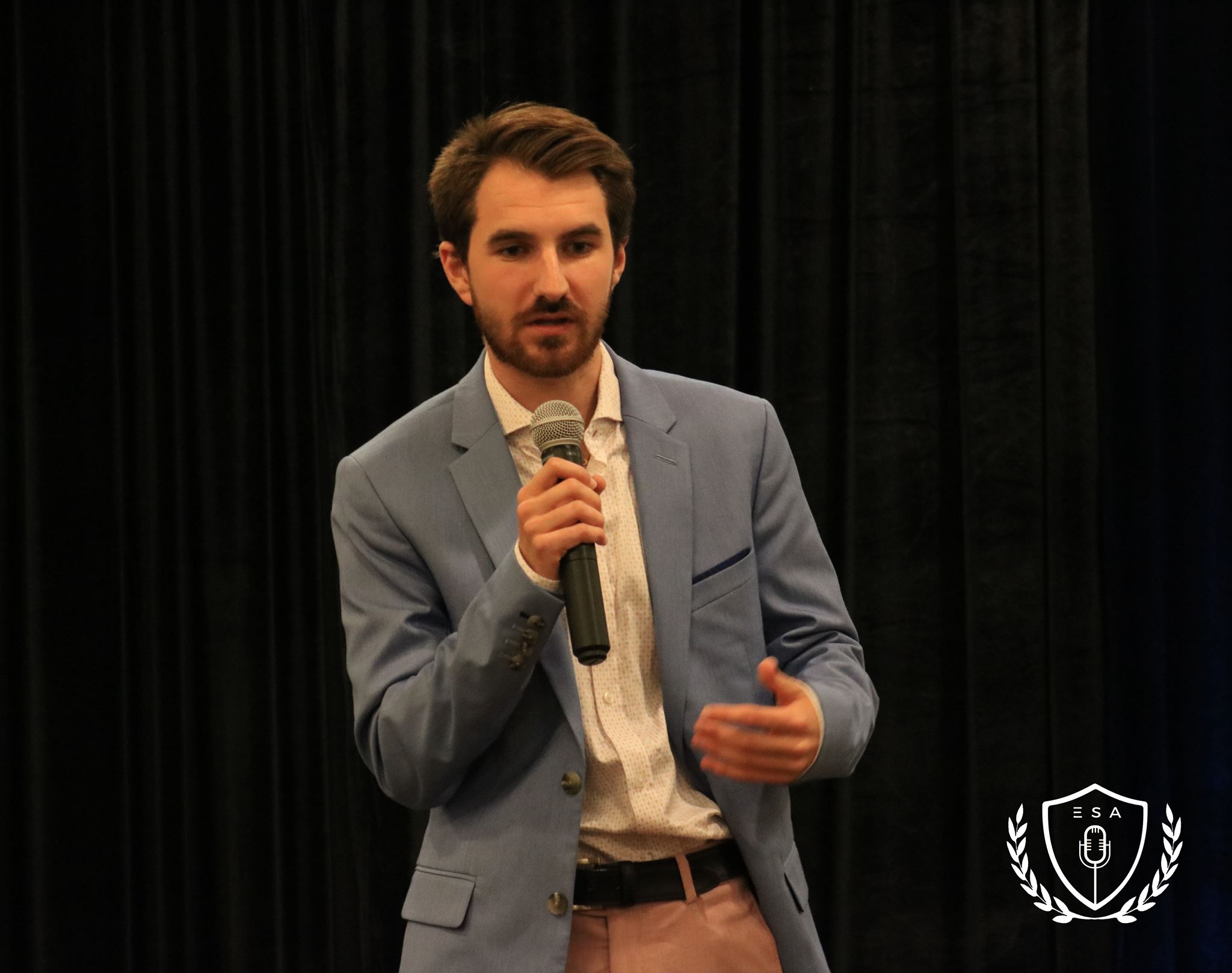 Antoine Airoldi is a creative storyteller, coach, author, and Elite Speaker. He uses creative storytelling to generate more leads and sales for his clients. Furthermore, he is the author of Insights From Professionals and Revival. He is currently writing his first novel and Entrepreneurial Success Strategies to contribute to literacy on both sides of the spectrum: fiction and non-fiction.
The art of storytelling propels his career to a whole new level as he is published by Adelaide Literary Magazine, The Sherbrooke Record, The Townships Sun, Gen Z Publishing, and many more. Moreover, when Antoine is not writing, he is speaking on stages around the world to help others share their own stories.
Charles Hackman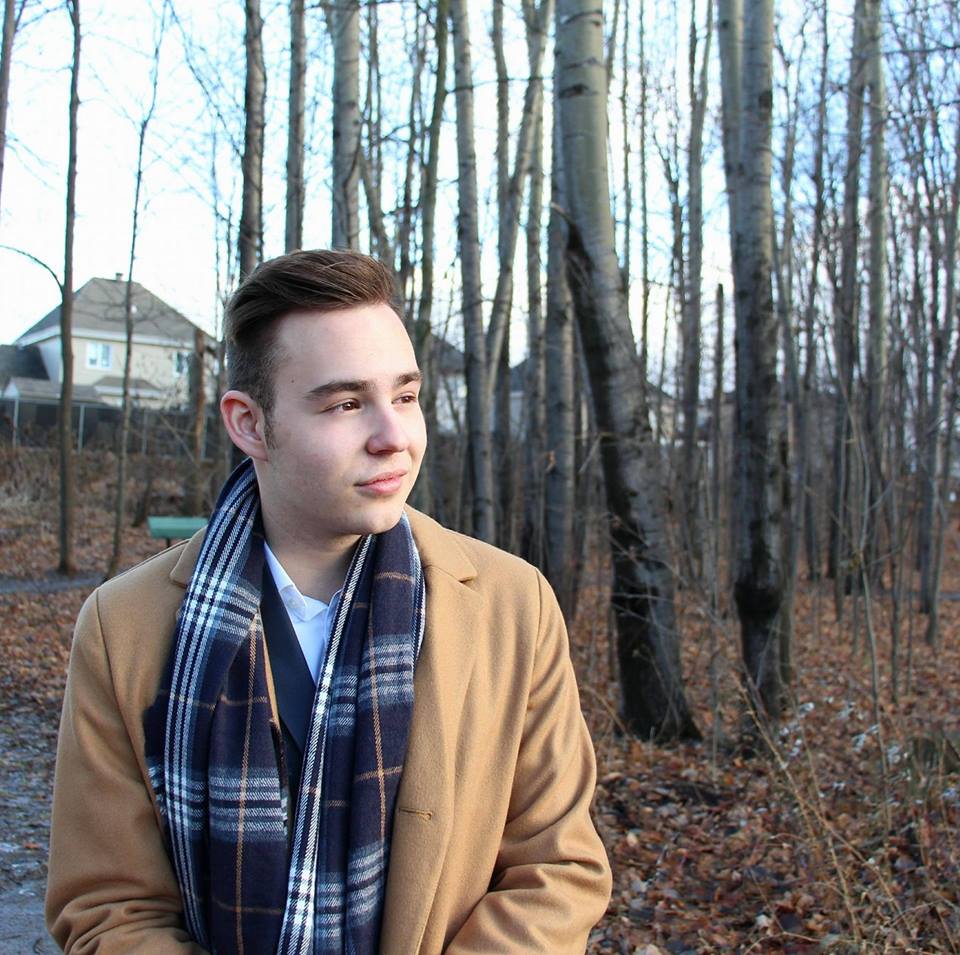 Charles is a Digital Entrepreneur and Social Media Marketing Expert that is passionate about innovation,
hard work and e-commerce. He started his very first online venture at the age of 15 years old where he
learned the art of digital marketing. After spending his teenage years building profitable 6 figure e-commerce stores he decided to create his very own marketing agency to help other business owners get the same results that he would obtain with his online businesses.
Charles is well known for his socialmedia marketing skills, his persistence and his work ethic. Along side his multiple online businesses and his marketing agency, Charles also takes time out of his week to mentor other young entrepreneurs to learn how to build their very own e-commerce business.


Roumiiee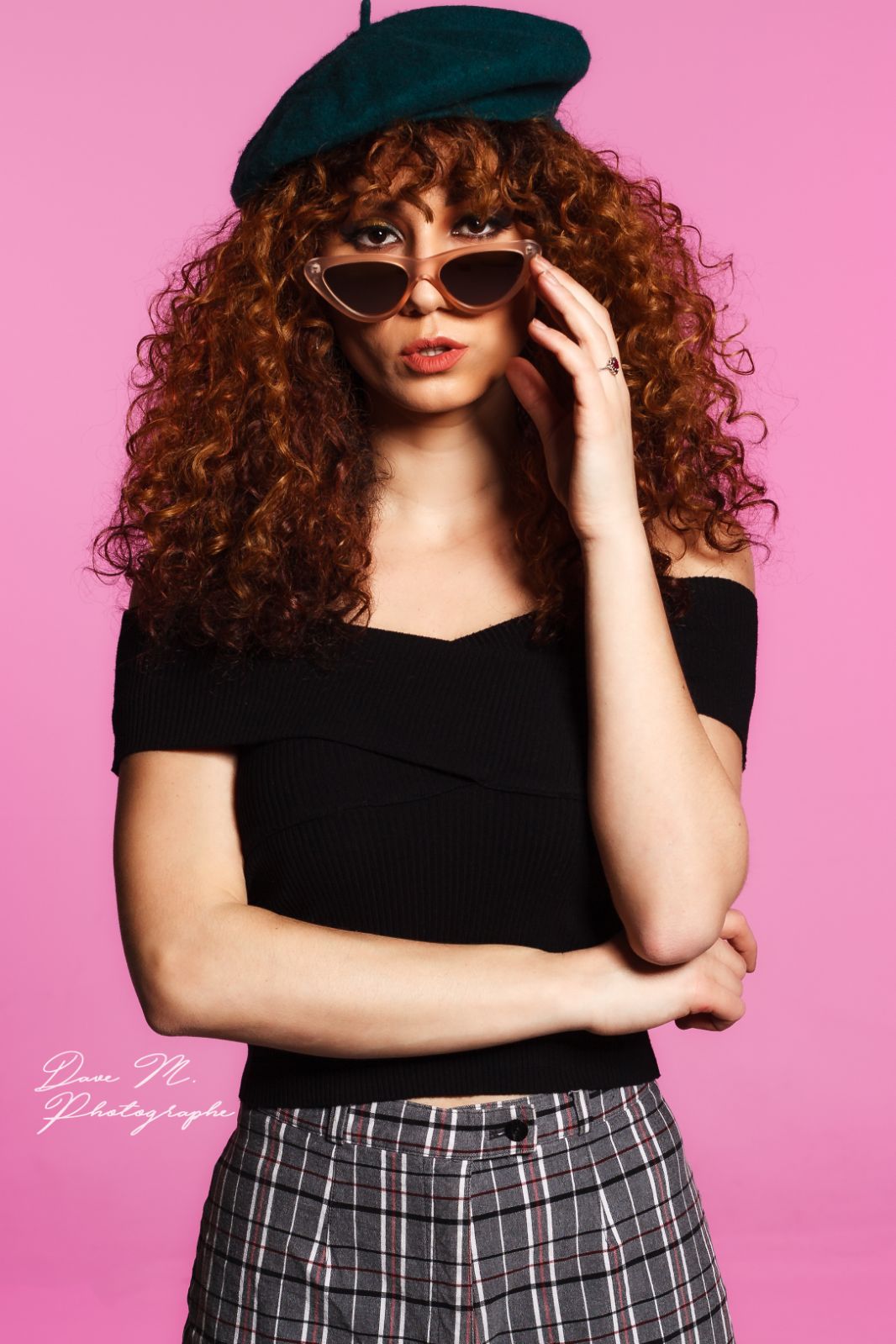 It was in the year of 2013 that Roumiiee first got her big break, when she was noticed through her social media and got her first taste of notoriety and recognition.
She was approached by a very well established local fashion house called Voypa. Voypa's Owner and Creative Director recruited her to model for his brand which gave her a taste for what was in store.
The successful campaign with Voypa has landed her numerous other opportunities since then.
Working in collaboration with other brands as a freelance model, she began to quickly gain traction and experience in the fashion industry.
She now takes her time to support local brands and media outlets to push the fashion scene in Montreal to new heights.
Today, Roumiiee is a fashion stylist/influencer and is an entrepreneur.
Also, she is a full-time property manager in real estate.
Media:
Montreal Fashion Bloggers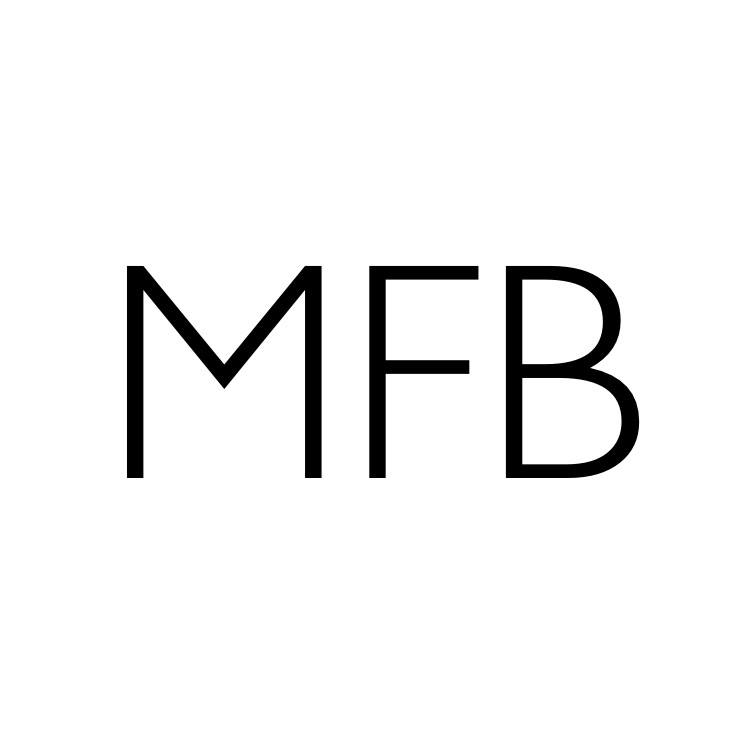 MFB strives to support the visionaries of Montreal by building a community of open minded individuals driven by their passion of content creation and their aim to make a positive social impact. We believe in the talent in our city that deserves to be recognized and we want to give Montrealers the shine they deserve through our social platforms. When we unite, we are stronger, bolder and more influential.


Montreal.TV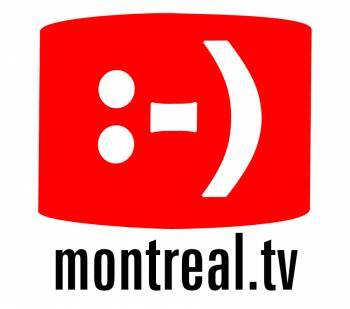 La WebTV du Grand Montréal
Montreal.TV est dédié à la couverture des événements, partys, restos, nightlife, arts et culture, immobilier, les spas, mode et design, bref tout ce qui touche le lifestyle dans la grande région de Montréal. Montreal.TV s'avère une excellente option pour la production de vos vidéos diffusées sur le site, sur votre site web et vos réseaux sociaux. Diffusion Live de vos événements. Production de vidéos corporatives. Production de pub TV. Production de vidéos virales et web séries.