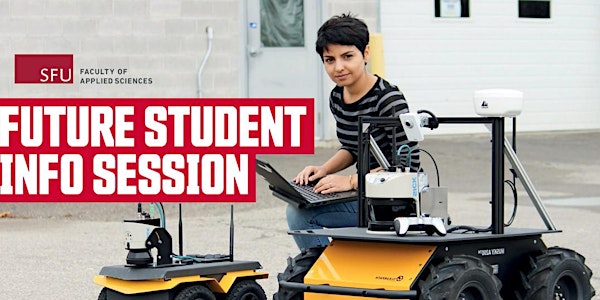 Info Session: Engineering, Mechatronics and Sustainable Energy Engineering
Join us for an online info session to learn more about the undergraduate programs in SFU's Faculty of Applied Sciences.
About this event
Technology is integrated into every aspect of our daily lives, from the moment your alarm wakes you up in the morning to your smart phone tracking every step that you take. Are you interested in understanding how this technology works? Do you see yourself advancing existing technologies to create a long-lasting societal impact? The Engineering Science, Mechatronic Systems Engineering and Sustainable Energy Engineering Programs will provide you with this foundation, through their interdisciplinary course content and mandatory co-op programs.
If you're unable to join the info session, you can click here to see all of our other info sessions or contact (asadvise@sfu.ca) to meet with one of our student advisors to know more about FAS.