Description


Privacy, jobs, and the future
Cyber crime will more than triple the number of unfilled cybersecurity jobs by 2021, with vacancies predicted to
reach 3.5 million. Every IT position has become a cyber security position now. Every IT worker, every technology worker, needs to be involved with protecting and defending apps, data, devices, infrastructure and people.
This FREE workshop will provide you a high-level view of the 2-day Cyber Security bootcamp, provides a chance to meet your instructor and talk about the Cyber Security topic generally.


Meet your instructor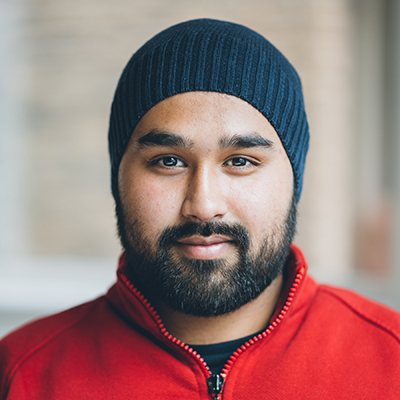 Gurjant Singh is a cyber security professional + web development instructor at Bitmaker General Assembly. With over 7 years of experience in cyber security best practices, Gurjant's work has been acknowleged by companies like Google, Facebook, Ebay and Microsoft for finding security issues in their applications. A former IBM-er, he's also worked with Oculus and British Airways to improve their security.

You can connect with Gurjant on LinkedIn or join the conversation on all things security on his Defense Station Slack channel.


We recommend attending one of our free Intro to HTML+CSS workshops in advance of this bootcamp, if you need a refresher!

By registering for this event you agree to join to the Bitmaker General Assembly community e-mail list.
We respect your inbox and you have full control over your subscription settings.
---
Accessibility Info:
Entrance is off of King Street West, and has a short flight of stairs with railings on each side. Doors are not motorized/automatic.
The building has an elevator with a 34-inch wide doorway. The doorways to each floor are 35 inches wide.
Washrooms are available on each floor, with gender neutral facilities on the 3rd floor.
Our classroom tables on the third floor are readily moveable, whereas the table arrangement on the second floor is more fixed.
Please let us know how we can accommodate you within the confines of our space.