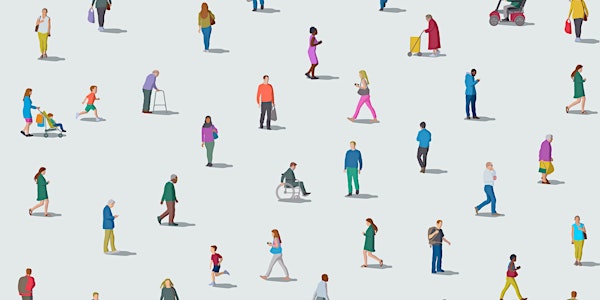 Info Session: New! Access Ability Executive Program on disability inclusion
Learn about PPF Academy's newly developed program for executives and change leaders across sectors to support disability confidence.
About this event
PPF Academy is offering this newly developed program to executives and change leaders across sectors who seek to build a more inclusive workplace to prevent an ableist return to work.
This info session is for organization's human resources, executive learning managers and EDI leads to learn about the program offering and determine its fit for organizational goals. PPF Academy Executive Director and facilitators will outline the program's learning objectives, curriculum and structure and answer participants' questions in Q&A. The first program session will be offered in Fall 2021.
Now is the best time for workplace leaders to ensure employees with disabilities are included in a post-pandemic world of work with learning grounded in the latest research, the impacts of Covid-19 and the future of work. PPF's new program responds directly to employers, policymakers and disability experts' current challenges, opportunities and priorities for change.
The Public Policy Forum (PPF) has been leading the conversation on the future of work and tracking how the COVID-19 pandemic has sped up and intensified changes to work and workplaces. The pandemic made things both harder and better in some ways for people with disabilities and has challenged employers' abilities and priorities to grow and support their workforce.
In pursuit of a post-pandemic economy that is equitable for all and positioned for growth, and building on the innovative PPF Access Ability research project that involved leading experts and PPF's network of major Canadian employers plus provincial and federal policymakers, this professional development opportunity combines our main research findings with an experiential peer learning and change management approach to advance disability inclusion.
Learn about the new Access Ability Executive Program: Enabling disability inclusion in the workplace program here: https://ppforum.ca/academy/access-ability-executive-program-enabling-disability-inclusion-in-the-workplace/