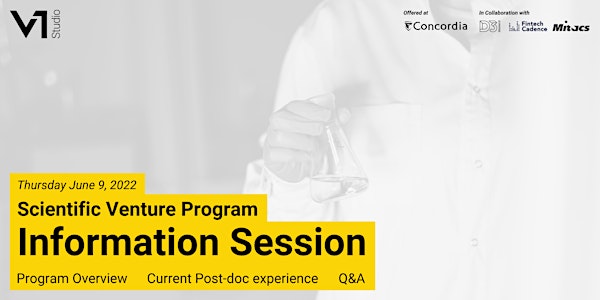 Info Sessions for Cohort III of the Scientific Venture Program
Info Sessions for Cohort III of the Scientific Venture Program. May 12, 2022 & June 9, 2022
About this event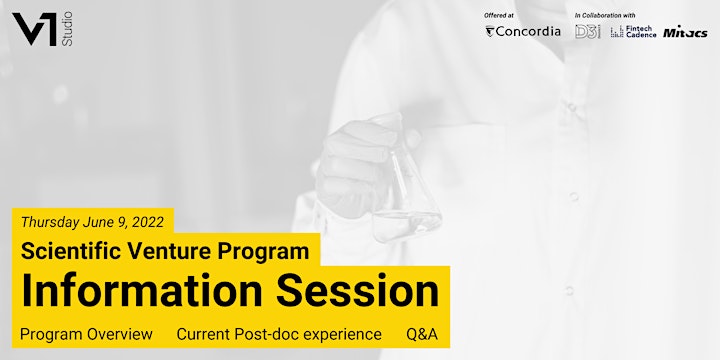 Recently completed your PhD and want to apply your knowledge and research to start a company? Looking for funding, training, and support while you build your company? Launched by V1 Studio and offered at Concordia, the Scientific Venture Program is a unique post-doctoral equivalent at the intersection of academia and entrepreneurship.
Over 12 to 24 months, PhDs receive a package that includes a stipend, training, access to world-class research facilities, coaching, and scientific and business advisory to build, launch and globally scale their companies. Total valued at 71,000$ annually.
Sign up to the info sessions to learn more about the program and get the opportunity to ask your questions.
Ready to apply? Start the process here: https://airtable.com/shrY6532zmeLYR8DB