Description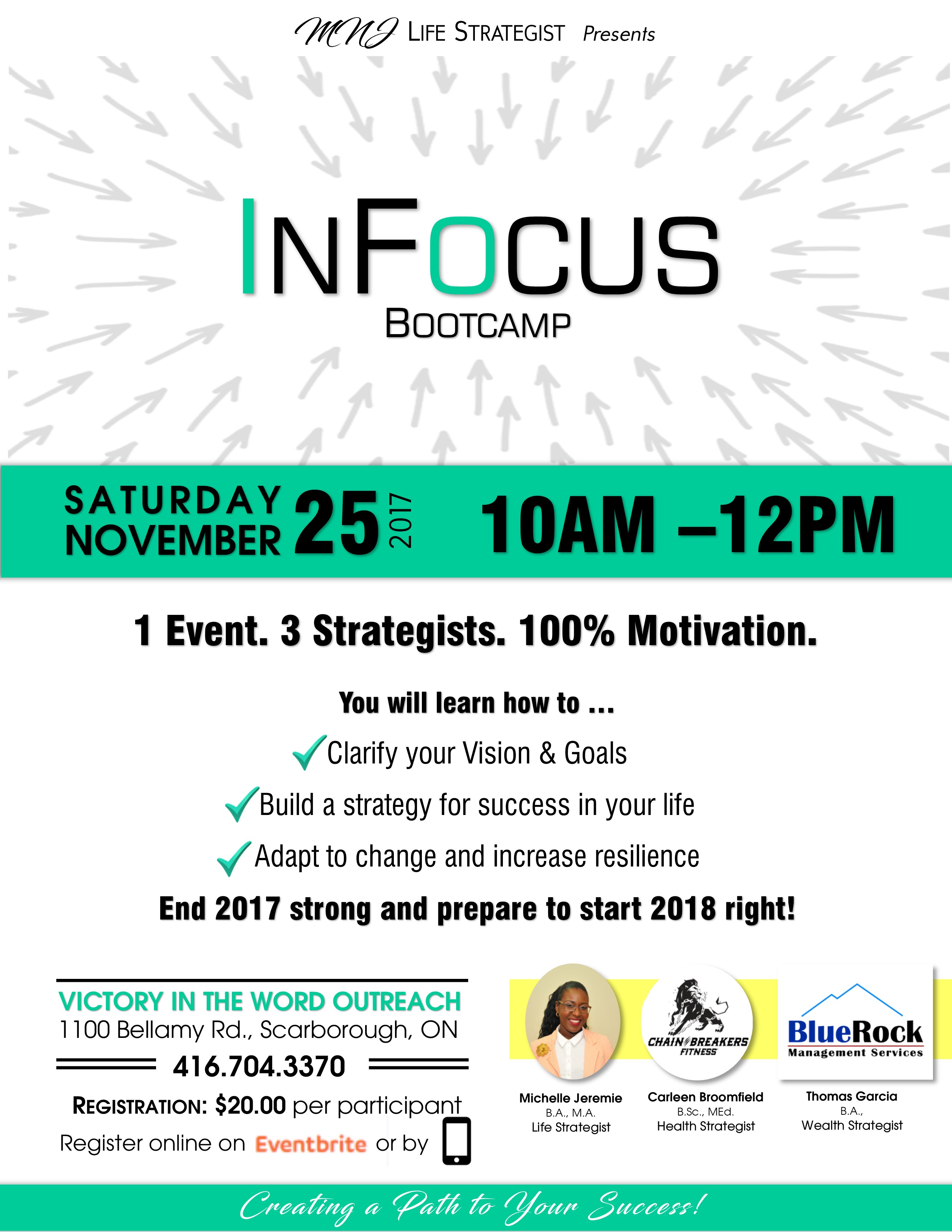 Now is the time to equip yourself to end 2017 strong and prepare to start 2018 right.
Join us on Saturday November 25, 2017 for a 2-hour intense bootcamp featuring 3 strategists who will help you to:
- Clarify your visions and goals
- Build a strategy for success in your vision, health and finances
- Adapt to change and increase resilience
so that you can achieve the success that you've always dreamed about.
This is one event you DO NOT want to miss! Leverage your life for maximum impact!