Join the OCC on Tuesday, April 28th for a one-hour webinar discussion on Information Security and Data Privacy in the age of COVID-19
About this event
About this Event
Join the Ontario Chamber of Commerce from 12:00 p.m. to 1:00 p.m. on Tuesday, April 28th, for a one-hour webinar discussion on Information Security and Data Privacy in the age of COVID-19.
This conversation about the data economy during the pandemic, will explore issues of data testing and data privacy for COVIID-19 tracking, workforce training to safeguard recovery efforts and major information security risks to consider for remote work and education. We are delighted to be joined by a panel of leading thinkers from the legal, business and academic sectors.
Our featured panelists:
• Christine Ing Partner, McCarthy Tétrault LLP
• Emad Rizkalla Founder and CEO, Bluedrop Performance Learning
• Isaac Straley Chief Information Security Officer, University of Toronto
Organizations from all sectors and businesses of all sizes are encouraged to attend!
WHAT: Information Security and Data Privacy in the age of COVID-19
WHEN: Tuesday, April 28th from 12:00 PM – 1:00 PM EST
WHO: OCC, PANELISTS, MEMBERS AND NON-MEMBERS
WHERE: Online via Go-to-Webinar
We look forward to having you and your colleagues join us for an insightful and important discussion.
Biographies:
Christine Ing, Partner, McCarthy Tétrault LLP
Co-leader of the Technology Law group and FinTech group. Over twenty years of experience in strategic commercial transactions and collaborative arrangements having technology, intellectual property and data at their core. Christine has extensive experience in all aspects of information technology law, including outsourcing, systems and software acquisitions, systems and software development, licensing, various ASP and SAAS arrangements, complex services agreements and distribution/reseller agreements. Christine is passionate about, and a well-recognized leader in, open banking; alternative data; payment systems; AI; blockchain; cybersecurity; cloud services; technology development; innovative collaborations Christine has significant experience in the payments space and has led large payment network deals on behalf of issuers. Christine is a member of IT.CAN (Canadian IT Law Association), the ITechLaw Association and the Toronto Computer Lawyers' Group. She currently co-chairs the global Digital Transformation Committee of the CPR International Institute for Conflict Prevention & Resolution and is on the Commercial Transactions Advisory Board of Practical Law Canada. She is recognized as a leading lawyer by Chambers Canada: Canada's Leading Lawyers for Business, Chambers Global: The World's Leading Lawyers for Business, The Best Lawyers in Canada, Who's Who Legal: Canada and The Legal 500 Canada.
Emad Rizkalla, Founder and CEO, Bluedrop Performance Learning
Emad is the CEO of Bluedrop Performance Learning. Bluedrop employs almost 200 people and is a global innovator in workforce upskilling. The company is transforming the way governments, industries and companies, deliver, track, validate and manage lifelong skills and qualifications.
In 2000, while still under 30, Emad was named one of the Globe and Mail's "Top 40 under 40." That same year, he was also profiled in a TIME Magazine cover story as one of "8 Young Dynamic Entrepreneurs who will create the 21st Century." In 2013, Emad received the Queen Elizabeth II Diamond Jubilee Medal.
Emad has spoken at conferences around the world and appeared in both national and global media. He has advised governments on how economies (and people) will be impacted by the current revolution in the workplace, which is the most profound in human history. Emad's views on the workforce of the future, innovation, and corporate culture were referenced in several books and are explored in his blog on the Huffington Post.
Isaac Straley, Chief Information Security Officer, University of Toronto
Isaac Straley is the Chief Information Security Officer at the University of Toronto, a position he took on in December 2018 following a global search.
Isaac is a recognized thought leader in information security and privacy. Known for his collaborative approach, Isaac held progressively senior roles at the University of California, Irvine (UCI) for 13 years, providing both strategic and tactical security leadership. During his time at UCI, he oversaw the creation and expansion of a robust cyber security program with an emphasis on raising awareness, usability, and self-service tools.
At UCI, Isaac managed transformative changes such as the implementation of a distributed threat detection system; the establishment of a security awareness program; the creation of a strong network perimeter while maintaining an open academic networking approach; and the completion of a "green field" rewrite of security policy for the entire University of California system. In 2009, Isaac was part of a UCI team that received the prestigious Award for Excellence in Criminal Investigations from the International Association of Chiefs of Police for the successful investigation and prosecution of an identity theft ring that perpetrated fraud on UCI graduate students.
At the University of Toronto, Isaac has oversight of the Information Security program, ensuring U of T's networks, systems and information are protected and meeting regulatory and policy requirements. He is also responsible for identifying, evaluating and reporting information security risks to the Information Security Council and the University's senior administrative team.
Isaac is a certified Information Privacy Manager (CIPM) with International Association of Privacy Professionals and is a Certified Information Systems Security Professional (CISSP) with International Information Systems Security Certification Consortium. He is an alumnus of UC Irvine, where he also taught a course in the Philosophy of Privacy.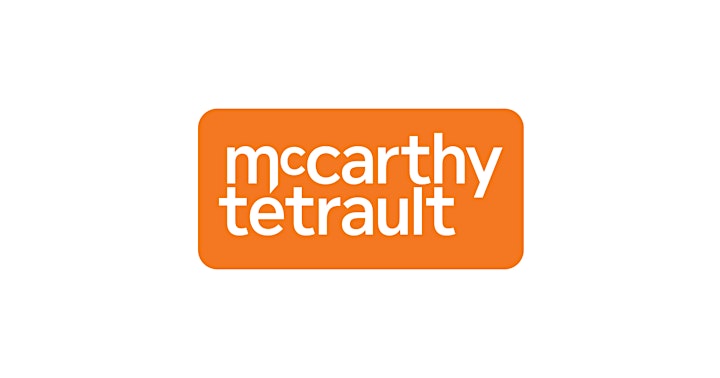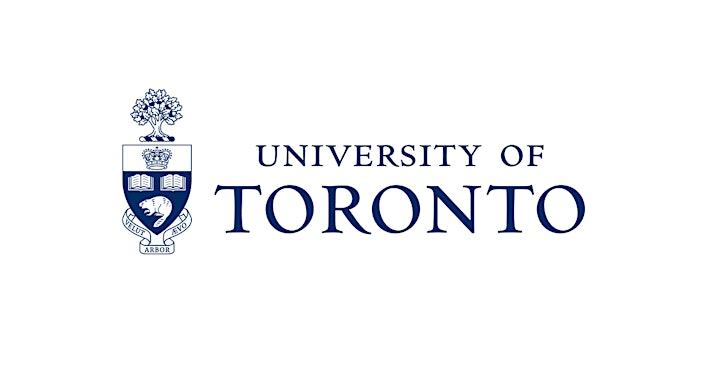 Organizer of Information Security and Data Privacy in the age of COVID-19
For more than a century, the Ontario Chamber of Commerce (OCC) has been the independent, non-partisan voice of Ontario business.
The OCC's mission is to support economic growth in Ontario by defending business priorities at Queen's Park on behalf of its network's diverse 60,000 members. The OCC's vision is to foster a vibrant and economically sustainable province that is driven by an innovative, successful and ever-expanding business community. From innovative SMEs to established multinational corporations and industry associations, the OCC is committed to working with our members to improve business competitiveness across all sectors. The OCC represents local chambers of commerce and boards of trade in over 135 communities across Ontario, steering public policy conversations provincially and within local communities.
Join us today. Visit occ.ca to find out more.