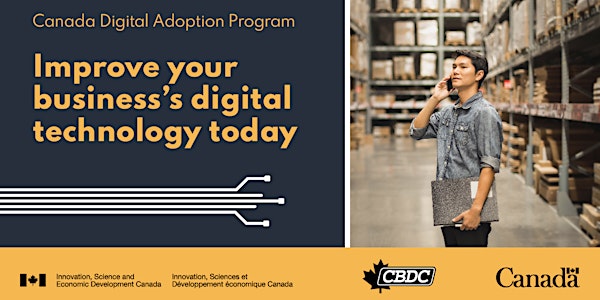 Information session: Canadian Digital Adoption Program
Get $2,400 to grow your online business for small businesses in Canada.
About this event
As part of the Canada Digital Adoption Program, the Government of Canada has partnered with New Brunswick Association of CBDCs to deliver the Grow Your Business Online grant to small businesses across the country.
Eligible businesses will receive a micro-grant of up to $2,400 to help with the costs related to adopting e-commerce and supported by a network of e-commerce advisors.