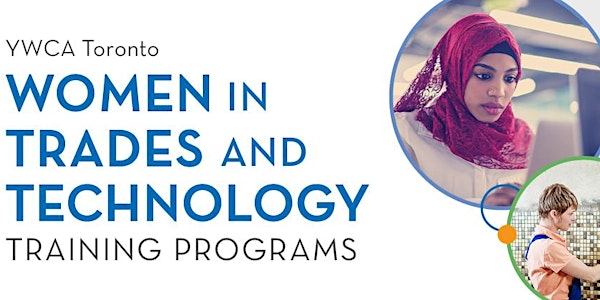 Information Session: Career in IT for Women & Gender-diverse
Do you want to gain in-demand skills in Information Technology (IT) sector for free?
About this event
YWCA Toronto is offering a FREE training program for women and gender-diverse individuals who are interested in taking the next step toward a rewarding career in Information Technology (IT). Currently, we are accepting applications for:
Mobile Application and Azure Cloud Developer Training Program - Program Starting in August (Flyer)
We have been hosting weekly Information sessions for those who may be interested in developing careers in IT (Information Technology), and we would like to invite you to join our Online Information Session.
In this session, you will get an inside view of the program, including benefits and gains, the eligibility criteria to get into the program, and the program's training schedule. In addition, there will be an opportunity to ask questions and share your feedback or experiences with us.
Agenda of the Information Session:
About YWCA Toronto
Who Is This Program For?
Benefits and Challenges
Eligibility Criteria
Your Next Steps/ How Can You Apply
Q&A sessions
We conduct weekly information sessions for Women and Gender-diverse individuals only:
Every Tuesday 10 AM – 11 AM and Thursday 1 PM- 2 PM
To register for YWCA Toronto's IT Online Information Session, please click here
Please Join Us For FREE! Don't Miss This Opportunity!
For more information, please contact Amina Shah, email at Ashash@ywcatoronto.org or call at 416-964-3883.