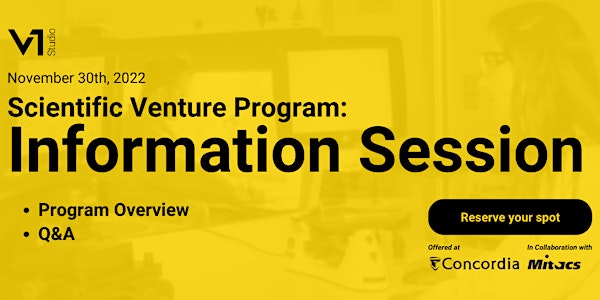 Information session for Cohort IV of the Scientific Venture Program
Potential SVPers! Ask your questions to our V1 Studio Team about the Scientific Venture Program during this information session!
About this event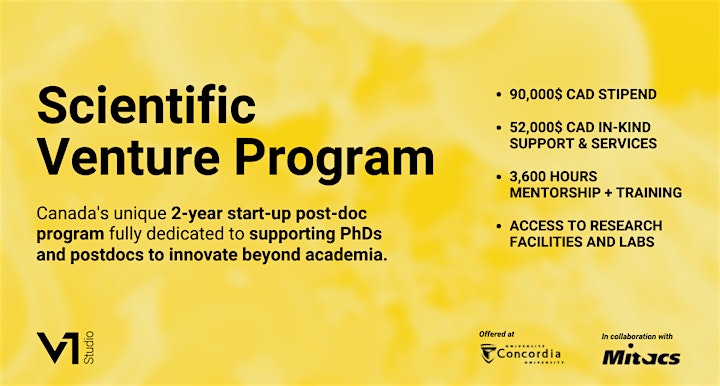 Are you a researcher looking to become a founder? Have an idea you're working on which has commercial potential? We're looking for PhD graduates and postdocs who want to apply their research to build a startup. Launched by V1 Studio and offered at Concordia University, the SVP is a unique post-doctoral program at the intersection of academia and entrepreneurship.
Over 12 to 24 months, PhDs receive a package that includes a stipend, training, access to world-class research facilities, coaching, and scientific and business advisory to build, launch and globally scale their companies. Total valued at 142,000$ over two years.
Sign up to the info sessions to learn more about the program and get the opportunity to ask your questions.
Read more about the program and check out some past participant testimonials here
Ready to apply? Start the process here.