Mini information session to help multicultural business vendors know about the upcoming launch of Diversity Online Market (DOM).
About this event
New to Africanival 2021 - DOM.
Most people today research online before buying a product or service. Most businesses too have gone online too in a new business climate especially encouraged by the COVID-19 pandemic where most people were stuck home and had to shop online.
A good number of people in multicultural communities sell products and services from their homes and occasionally at events and festivals such as Africanival without the means to sell to a bigger audience online.
This year, Africanival is launching the Diversity Online Market (DOM) to provide access to a bigger online market to multicultural communities year round.
Join DOM information session at 8604 112Ave Edmonton this Saturday and Sunday, July 24 and 25 at Africanival 2021 here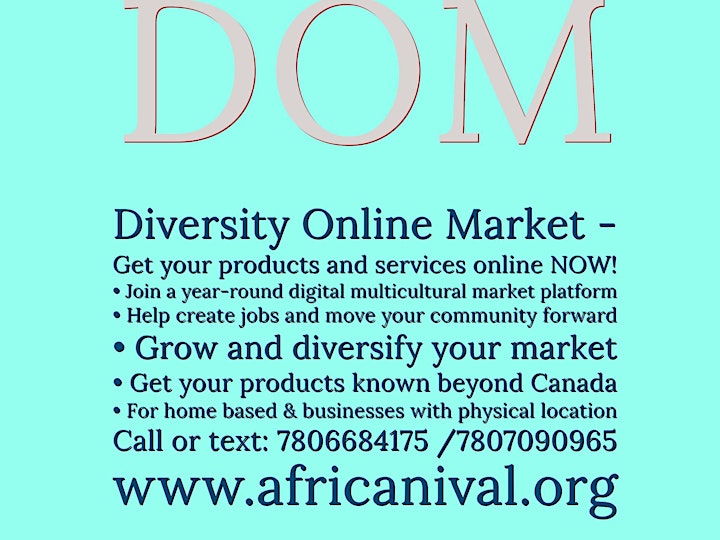 Organizer of Information Session On Diversity Online Market (DOM). Multicultural busines