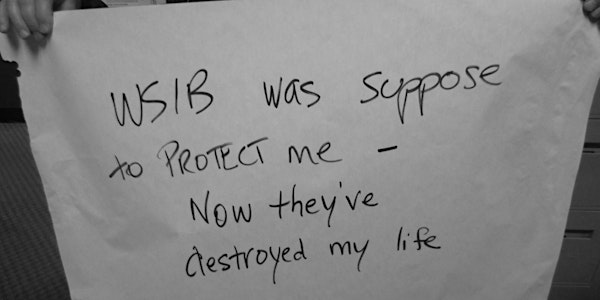 Injured Workers in the World of Precarious Work: Deeming
Event Information
Location
IAVGO Community Legal Clinic
55 University Avenue
15th Floor
Toronto, ON M5J 2H7
Canada
Description
Deeming and wage loss decisions: how
the WSIB locked-in precarity for vulnerable workers
The single greatest generator of hardship and poverty in our workers' compensation system is "deeming," the process by which a permanently impaired workers' benefits are reduced by the amount the WSIB deems them capable of earning—even if the worker is not, in fact, working and there's no realistic prospect of them getting, or keeping, a job.
In this seminar, we'll explore several inter-related problems with deeming.
We'll examine how the WSIB's deeming policies and practices replicate and reinforce precarity, by examining recent controversies about the WSIB's treatment of the minimum wage, and of migrant agricultural workers, when making wage-loss decisions.

We'll look at how resilient the machinery of deeming is, by examining how the WSIB used its policy-making and adjudicative functions to thwart injured worker organizing and legislative reform in 2007.

And we'll consider what a just alternative to deeming might look like in today's economy. Worker advocates have rightly been fighting deeming for decades, but has our vision of an alternative kept up with changes to the labour market? How to we support workers with permanent disabilities to sustain their income over the long term in a world of precarious work?
Date and time
Location
IAVGO Community Legal Clinic
55 University Avenue
15th Floor
Toronto, ON M5J 2H7
Canada