About this Event
The INKED CIRCUS TATTOO EXPO brings together hundreds of amazing Tattoo Artists from across North America for a thrilling showcase of talent. Expect to see LIVE tattooing, education sessions plus a non-stop Circus that is full of awe inspiring spectacles that make for a thrilling weekend for fans of alternative culture.
To book a tattoo session with any attending artists CLICK HERE and contact them directly to set up an appointment at Inked Circus- London.
Barrie, Ontario
Friday August 14th, 2020 @ 3pm-10pm
Saturday August 15th, 2020 @ 12am-10pm
Sunday August 16th, 2020 @ 12pm-7pm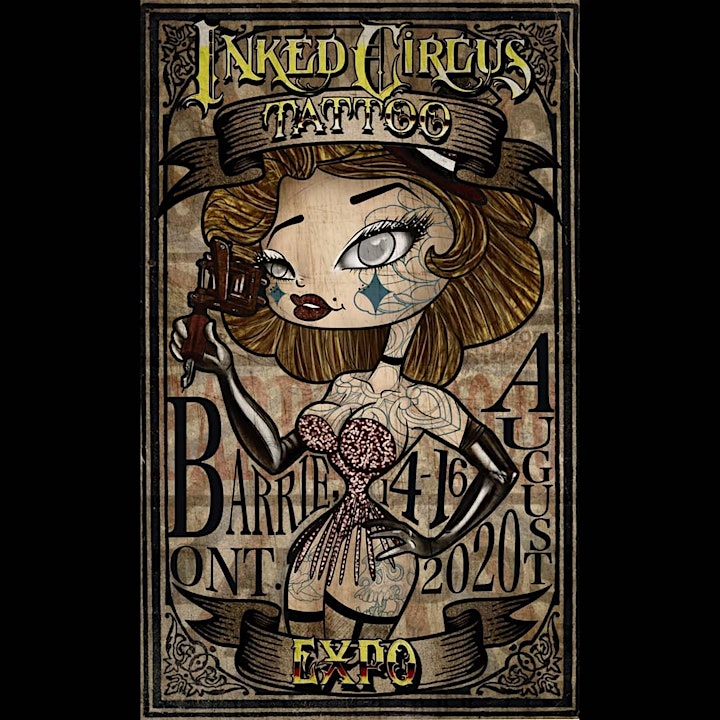 We Can't wait for this amazing 2020 Tour filled with amazing Artists, Entertainment and so much more.
If you can't join us in London August 7-9, 2020, check us out in:
MARKHAM @ MARKHAM FAIRGROUNDS - MAY 1st-3rd, 2020
LONDON @ BUDWEISER GARDENS - AUG 7th -9th, 2020
See you in your city real soon!
For more Information go to www.InkedCircus.com