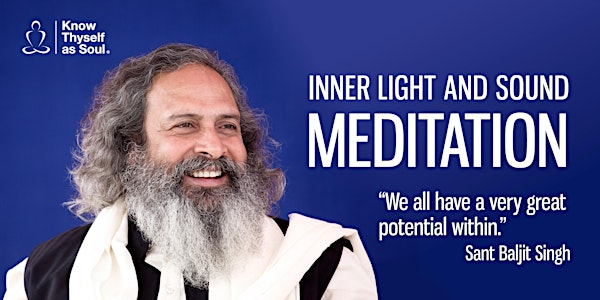 Inner Light and Sound Meditation - Free Program
Inner Light and Sound Meditation - Free Program
When and where
Location
Know Thyself As Soul Centre 1254 Danforth Avenue Toronto, ON M4J 1M6 Canada
About this event
We all want to be happy, yet our happiness is not continuous or long-lasting. However, permanent happiness is possible by knowing ourselves as soul.
The meditation on the inner Light and Sound is a method of realizing oneself as soul. The inner Light and Sound are subtle forms of energy present in everything. Our focused attention on these subtle energies steadily leads us to a point where we eventually experience who we truly are.
The meditation is a part of a lifestyle that encourages spiritual development, and is taught free of charge by Sant Baljit Singh. These free programs are provided by local volunteers in the Toronto area.
To learn more about knowing oneself as soul, the spiritual lifestyle and inner Light and Sound meditation, please contact a representative at 647-572-8361 or email henrynozukaseva@gmail.com.
Website: www.knowthyself.org
Must RSVP