Inner Peace, Self-Love & Life Purpose: A Zen Trilotherapy Experience

Saturday, 22 November 2014 from 9:00 AM to 5:00 PM (MST)
Event Details
Please join us for an empowering, highly interactive, deeply healing experience of Zen Trilotherapy - Developed by Zen Buddhist Master, Nissim Amon
*Balance your head and your heart and awaken "center" 
*Reduce your suffering and Experience more Inner Peace than you ever imagined possible
*Uncover your programming from childhood and learn how to dismantle these belief systems and finally FREE yourself
* Awaken to the truth of who you really are and learn powerful tools to heal and transform your life and help others do the same 
*Learn how to create feelings of inner peace, greater self-love and life purpose.
"A revolutionary way for experiencing an awakening! Strengthen YOUR CENTER. Be the leader of your MIND and EMOTIONS "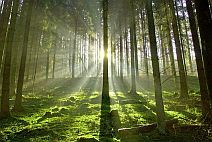 Your Day will consist of: 
several Lessons for the "head" that will deepen awareness, awaken truth, and activate new pathways to lasting change.
Experiences for the "heart" and  "Center"- Heart opening, releasing  and awakening Experiences - including dance, meditation, breathwork, dyads and more to assist you in identifying and releasing old patterns and beliefs that no longer serve you,  awakening to your true purpose and passions, and begin to release and express who you really are! 
PLEASE BRING: 
A meditation pillow and blanket for floor activities, a water bottle to stay hydrated, snacks as needed. 
* There will be one hour allotted for LUNCH - you can choose to bring a bagged lunch or there are several restaurants close by.
• The more energy one invests in the struggle between "mind" and "emotion", the less energy one has for accomplishing the goals most desired. Physical and mental illness may often develop when the inner balance has been significantly neglected for long periods of time. 
The Trilotherapy lessons covered will address physical, emotional, mental and spiritual well-being.  
EARLY BIRD PRICING - $97 for FULL DAY!!  RESERVE your spot with PAYPAL or Email transfer to livingfromheartcenter@gmail.com
**Price goes up to $147 on November 15th (ONE private Trilo Session is worth $150.00 - this is a STEAL!)
**Trilotherapy is a catalyst which assists and supports the healing process. Those individuals who actively partake in the understanding of their own psychological makeup with the guidance of the Trilotherapist will benefit from quick and long lasting results.**
Testimonials: 
"I have completed a course that spoke to me. Trilotherapy teachings and tools have shifted my "soul" to finding my truth and believing I can attain all goodness in life. Trilo lessons have enabled me to open up & voice the problems of my unhappiness, and every tool has empowered me to healing my heart, filling me up with optimism , joy, Love; "Love that begins from within". Thank you! "  ~Sharon S. 
"Trilotherapy has given me tremendous insights and I have Jeri to thank for her expertise and wisdom. Through her facilitation of Trilotherapy I have become more aware, open, and loving, and my ability to help others has increased. I have a deeper understanding of why I am the way I am and what I can do to improve. My eyes have been opened and I know that life can be amazing! I love Jeri and all the work that she's doing. Her brilliance can help virtually anyone. There are so many benefits to Trilotherapy; I highly encourage everyone to check it out for themselves!" ~ Cal B.
Facilitated by Jeri Tourand, B Ed.  
Facilitated by Jeri Tourand, Certified Trilotherapist studied  four consecutive years with Zen Buddhist Master, Nissim Amon - Founder of Trilotherapy.
Jeri is a Heart-centered Mother of three beautiful daughters, a published author, and is the founder of "Living from Heart Center".  She has been a schoolteacher, speaker, coach, radio host, trainer and award willing sales leader and trainer. 
Jeri has learned how to follow her heart and speak, think and act through love in order to overcome obstacles and self-sabotage.  Having studied with Zen Master, Nissim Amon for the past 4 years, she is excited about sharing the power of Trilotherapy with her clients.  It has profoundly assisted her in her ability to refocus, reclaim and rebuild her life and that of her family, to one of love, peace and understanding.  She is passionate about using the teachings of Trilotherapy to coach people to work through their fears, bring clarity and awareness to their lives, and to assist people in creating the life they dream about, thus leading the change for a better future for our children…one of unity, peace and love.
For more info Contact Jeri Tourand at:  livingfromheartcenter@gmail.com 
(780) 977-2257
When & Where

Alberta Association For Community Living
11724 Kingsway NW
Edmonton, AB T5G 0X5
Canada

Saturday, 22 November 2014 from 9:00 AM to 5:00 PM (MST)
Add to my calendar
Organizer
Living from Heart Center's mission is to provide a SAFE place for you to EXPLORE, EXPAND, EXPRESS, and CELEBRATE LIFE and LOVE!!
Our workshops, coaching and retreats assist people in living empowered, centered and authentic lives ~ Embracing all that is!
We are in partnership with the Divine and with creation itself, choosing LIFE, choosing LOVE ~moment by moment.
Jeri Tourand, Founder & CEO www.livingfromheartcenter.com