Description
The Cornwall Innovation Centre will host their second InnoTalk on Tuesday, November 21, 2017 in the Dehavilland Room at the NAV Centre.
InnoTalks is a speaker series that educates and inspires entrepreneurship for people living Cornwall and surrounding communities.
The special guest speaker is Ryan Androsoff, Co-Founder of the Canadian Digital Service and former Senior Adviser, Treasury Board Secretariat. His bio is below.
Event Agenda

7:00pm Networking
7:15pm Welcome and Announcement of the Corporate sponsors
7:45pm "Meet the Greens" - Introducing the companies accepted into the Lead To Win program
8:05pm Guest Speaker - Ryan Androsoff
8:30pm Closing Remarks
8:45pm Networking
Refreshments and snacks will be served.
About Ryan Androsoff
Ryan Androsoff is an international expert on digital government and a passionate advocate for the transformation and modernization of the public sector through the use of digital technology and user-centric design approaches. Ryan is a Co-Founder of the recently launched Canadian Digital Service and is serving as its Deputy Director and Product Lead. Previously he had been a Senior Advisor in the Government of Canada's Treasury Board Secretariat since 2010, where he worked on initiatives to improve digital service delivery capacity across the federal government, led the development of the first government-wide social media policies, and managed the GCTools team responsible for the Government of Canada's internal on-line collaborative platforms (GCpedia and GCconnex). In 2015 Ryan took a one-year assignment with the OECD in Paris, France where he was involved in a number of digital government projects including reviews in Northern Ireland, Slovakia, and Morocco as well as open data capacity building in the Latin American and MENA regions.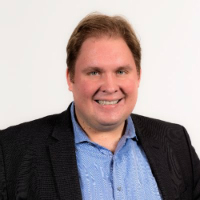 Ryan's career has also included serving as an advisor to Canada's Minister of International Cooperation at the Canadian International Development Agency (CIDA), and working at the World Bank in Washington, DC on initiatives to promote results- based management in international development. Ryan is a graduate of the Harvard Kennedy School of Government in Cambridge, Massachusetts where he earned a Master in Public Policy degree. Ryan also has an Honours degree in Public Affairs and Policy Management from Carleton University in Ottawa. He was born and raised in Saskatoon, Saskatchewan.