Description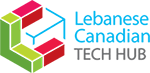 Suite à l'indéniable succès de son évènement B2i - Bridge2innovation du 9 mars 2016, Le Consulat Général du Liban et Lebanese Canadian Tech Hub en présence de Monsieur Harout Chitilian, Vice-Président du Comité exécutif de la Ville de Montréal, ont le plaisir de vous inviter à l'évènement 5@7 de l'innovation en partenariat avec Middle East Venture Partners (MEVP) à la tête d'une délégation d'entrepreneurs et de startups libanais
Le Mardi 11 Octobre 2016, à 17 heures
À l'Hotel de Ville de Montréal, 275 rue Notre-Dame Est
Vins libanais et fromages québécois seront servis.
RSVP avant le 6 Octobre 2016 et enregistrez-vous immédiatement en cliquant sur "Register". Les places sont limitées.
---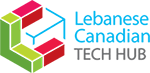 After the great success of B2i – Bridge to Innovation's event this past March 2016, it is with great pleasure that the Consulate General of Lebanon in Montreal and the Lebanese Canadian Tech Hub in the presence of Mr. Harout Chitilian, Vice Chairman of the executive committee of the city of Montreal, cordially invite you to 5@7 Innovation in partnership with Middle East Venture Partners (MEVP)
On Tuesday, October 11th 2016 at 5:00 p.m.
At the Montreal City Hall: 275 rue Notre-Dame Est.
Lebanese wines and Quebec's finest cheeses will be served.
We kindly ask you to respond by October 6th, 2016 and register immediately by clicking on "Register". Places are limited.