Innovation Breakthroughs: Advanced Skills & Harvard® Proven Tools for Teams
Event Information
Refund policy
Contact the organizer to request a refund.
Eventbrite's fee is nonrefundable.
Advanced Skills and Harvard University Global System(tm)'s proven tools, for teams, to build the foundations for breakthrough innovations
About this event
This full-day intensive webinar comprises practical sessions on:
An introduction to Harvard University Global System™'s Innovation and practical instruments.
How to get off on the right foot to imagine, plan, discover, structure, build and deliver successful innovations in the growing turbulent environment? Success includes top and bottom-lines results to provider(s), net benefits to users and sustainable-development goals (SDG);
How to craf and validate bold innovation goals and desired key results?
How to craft and harness the power of your strategic ecosystem: Advanced instruments to probe the stakeholders universe and dynamics, discover and turn potential allies and rational adversaries into ad hoc or lasting partners?
Whether you are a beginner or a lifelong accomplished innovator, you will leave each webinar, with proven meta-innovation knowledge and tools.
The program builds on success-and-failure lessons (from aerospace, public health, national and food security, IT, articial intelligence and virtual communities, banking, education, energy and mining, global trade and geopolitics), and proven methods for imagination, creativity, discovery/design, scaling and delivery of genuinely novel innovations, that meet the following triple bottom-line requirements for the post-COVID era:
Economically viable innovations: top and bottom-line results, a genuine user value;
Socially responsible in inclusion, transparency, diversity and opportunity creation;
Ecologically sustainable
This webinar is the pre-requisite for participation in the full Professional-Certification Program in Applied Innovation Science. Participation in the Advanced webinars is open to alumnis of this session.
The complete program is crafted to nurture new ways of thinking; provide hands-on skills and competencies to unleash your team's creativity for groundbreaking innovations. It is intended for private and public-sector scientists, engineers, policy makers, team leaders and innovators striving to create groundbreaking products, services, strategic policies, processes, organizations, platforms and/or networks.
PROGRAM FACULTY
Two internationally recognized innovators and educators with a track record as inventors and innovation team leaders in several countries: Alain Paul Martin and Dr. Ron Stephens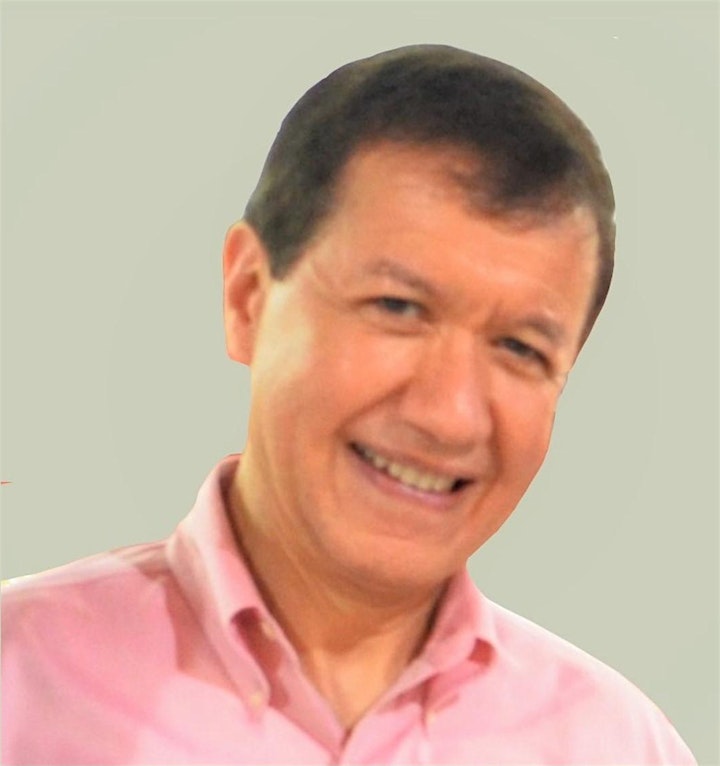 Webinar Co-Leader: Alain Paul Martin, Meta-Innovation Scientist & CEO, PDI
A Harvard-MIT multidisciplinary-trained leader and 2012 Harvard Fellow, Advanced Leadership, Alain Paul Martin is a patent recipient (U.S, Canada and Japan), a manufacturing-innovation inventor at Peugeot and recipient of two aerospace awards from Bombardier-Canadair (now Airbus) for improving aircraft manufacturing. He is a leading meta-innovation scientist and the Chief Architect, Harvard University Global System™, first used by Skanska (Finland, Germany, Norway, Sweden; Saudi Arabia and the UK) to manage $1M to multi-billion dollar projects. The current System includes Harvard® Roadmap for Exemplary and Collaborative Innovation. This roadmap will serve as the outline and background document for the complete program.
Prior to COVID-19, Mr. Martin taught graduate M.Sc. courses; and delivered workshops at Bertelsmann, Boliden (Sweden), Cap-Gemini, EON, Framingham University, The Engineering Advancement Association of Japan (ENAA), GE-Jet Engines (U.S. France and Canada), Harvard University and the Ivy-League's Leadership Summit, MD Robotics, Mohammed VI Polytechnic University, OCP Group, Ontario's OPG Nuclear Power, Teck (Applied Research & Technology), Textron Bell Helicopter, UN University (Tokyo), U. of Québec and governments (Canada, EU, U.S.).
Mr. Martin invented practical mechanisms to empower support staff to bring synergy to innovation teamwork and master the finest details in project planning and progress control. The same mechanisms also permit international project teams to share and probe complex plans and progress reports, across language boundaries, across the tech and non-tech spectra, both in small and large multi-billion dollar projects, including engineering and large-infrastructure programs.
In finance and banking, Desjardins' President John Harbour, praised Mr. Martin's role, as a 12-year main strategic advisor, in crafting "the vision and strategic direction of Desjardins", a $75 billion financial institution, and "the world's 2nd strongest bank", (Bloomberg's ranking at the time). In the general-insurance sector, Mr. Martin coached the executive team to turn Desjardins from a laggard into the industry's flagship through strategic innovations, leapfrogging Zurich and ING; and become "North-America's fastest-growing general insurer in 5 years", quadrupling sales and raising profit tenfold (CEO's video in French at www.eharvard.org/2020/harbour.mp4).
In the public service, Mr. Martin co-founded the Canadian Food Inspection Agency. He also teamed-up with Mr. John Harbour to reform the SAAQ, an agency saddled with a $489 million debt, fast-rising deaths and severe injuries, due to highway accidents. He coached the SAAQ strategic team whose decisions saved thousands of lives, in less than 5 years; reducing the death toll (-35%) and severe bodily-injury accidents (-43%), despite a 15% highway-traffic growth; while turning the $489 million debt into $20 million surplus. Mr. Harbour described Martin's 12-year contribution, to Desjardins and the SAAQ, in strategic thinking and innovation, in a video in French: www.eharvard.org/2020/harbour.mp4.
Mr.Martin advised two Canadian prime ministers on strategic policies. He also served as a non-partisan Executive Member of the Prime Minister's Committee on Government Reform. He led assignements (public-health, food security, bilateral trade, energy, mining and evaluation of passenger-inspection system and policies at airports), where complex risks and sensitive multi-stakeholder negotiations (regional, national and foreign governments, NGOs, corporate, union and First Nations' representatives and professional associations) were of paramount importance. He also advised the UNESCO's director general and authored "Overhauling the UNESCO and Strengthening Its Essence". Early in his career, he directed infrastructural engineering projects in Africa (660km-highway engineering funded by the World Bank, 2800km microwave-communication infrastructure by CIDA).
During the 2019-2021 COVID pandemics, Mr. Martin chaired three international-foresight panels titled: "Incubating Antidotes to Exclusion, Disinformation and Inequality", " Preparing for the New Pandemics: Lessons from Science & Policy" and " Sustainable Growth & Scaling through Innovation & Strategic Alliances".
More details, including praise by clients, leadingFortune 500 corporate executives and scholars, at www.eharvard.org/martin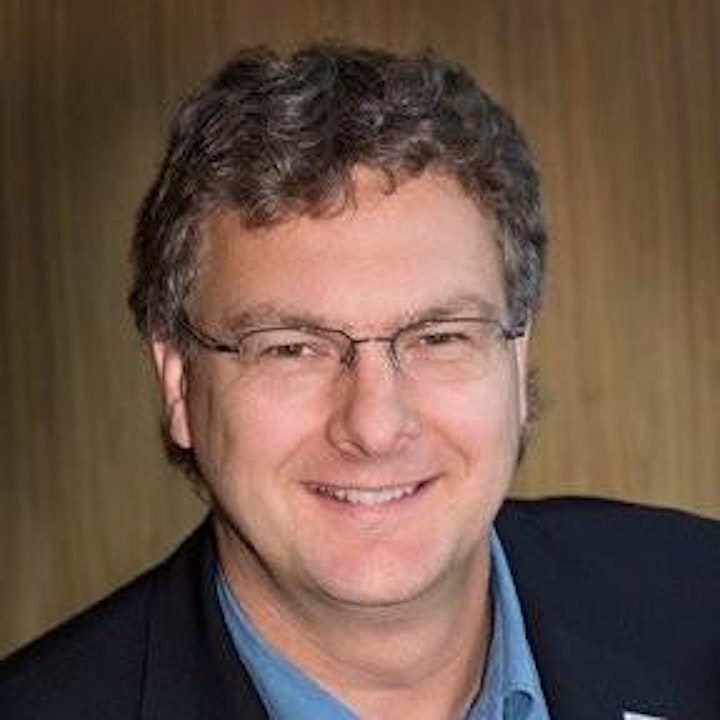 Webinar Co-Leader: Dr. Rob Stephens, Meta-Innovation Scientist and R&D Leader, Mining and Advanced Materials Industries
Dr. Rob Stephens has applied, for several years, the evolving Harvard® innovation framework and practical instruments, in applied-research director in large corporate settings and in advanced-technology start-ups. He will contribute, as a user to address specific participants' questions.
With a PhD in nanotechnology and a track record in directing engineers and scientists, Dr. Rob Stephens is a strategic thought leader and an innovator in the mining and advanced materials industries with an international experience in Canada, the United States, Australia, and New Zealand. He has thirty years of technical and strategic leadership, culminating in six years as Director, Applied Research and Technology (ART) for Teck (Canada's largest diversified resources company, revenue $12 billion), and including a decade supporting the development of innovation ecosystems in Canada.
Dr. Stephens continues to provide expertise in minerals and materials processing, non-destructive testing, aviation, professional development, and venture capital.
During twenty years with Teck, Dr. Stephens built and led large, diverse teams of internal and external technology specialists and vendors to advance and integrate technologies to solve Teck's complex challenges. With a budget of $10-25 million, his ART team of forty engineers, scientists, and technicians, a third of whom had doctoral degrees and supported by an extended team of thirty external experts. The team worked on a broad portfolio of technical projects and programs, ranging from advances in ore body knowledge, coal, oil sands and mineral processing technologies to environmental sustainability. Its hallmark was the ability to rapidly learn new technical disciplines to integrate ideas and partial solutions from a wide range of sources and become experts in the required disciplines.
Dr. Stephens' expertise ranges from foresight and strategy development, people and team development, technology and innovation management, environmental and climate change technologies, to ore body knowledge, advanced materials and minerals processing, and metals smelting and refining.
Dr. Stephens has been a director for not-for-profit organizations, leader in professional societies, and a member of oversight boards for complex technical programs, as well as significant capital projects. He played a national leadership role in developing collaborative innovation ecosystems through participation in the Canada Mining Innovation Council (CMIC), engagement with numerous universities and science and technology organizations such as Natural Resources Canada (NRCan) and the National Research Council (NRC), and advising on government policy and program directions.
Date and time
Location
Refund policy
Contact the organizer to request a refund.
Eventbrite's fee is nonrefundable.
Organizer of Innovation Breakthroughs: Advanced Skills & Harvard® Proven Tools for Teams