Description
Please join the Hon. Geoff MacLellan, Minister of Business, Stephen Duff, President and CEO of Innovacorp, and the Hon. Mark Eyking, MP for Sydney - Victoria and the Hon. Rodger Cuzner, MP for Cape Breton - Canso, for an announcement related to entrepreneurship and innovation in Cape Breton.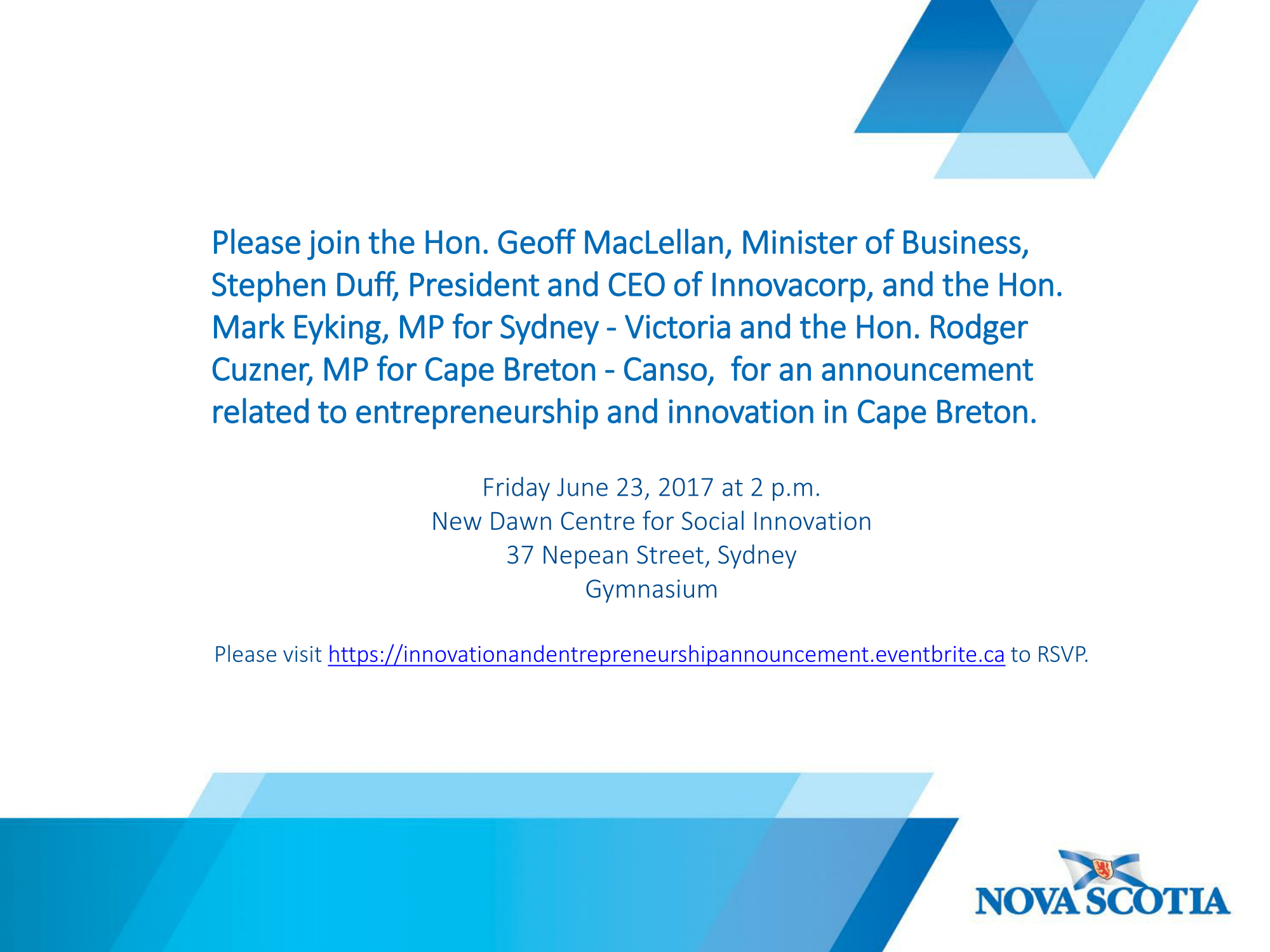 Organizer of Innovation & Entrepreneurship Announcement
The Cape Breton Partnership is Cape Breton-Unama'ki's private sector-led economic development organization that supports companies and entrepreneurs by promoting our island as a great place to live and invest; growing a culture that values and celebrates creativity, innovation, and entrepreneurship; and connecting entrepreneurs and companies to the resources they need to succeed. For more information, visit https://capebretonpartnership.com or contact us at: (902) 562-0122.