Description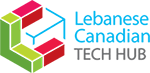 La journée "Forum de l"innovation" est une opportunité à ne pas manquer!
1- Venez discuter avec des startups et entrepreneurs libanais et canadiens et explorer les différentes opportunités dans le monde de l'innovation
2- Inspirez vous de nos speakers exceptionels M. Alexandre Taillefer, M. Eric Champagne et M. Antoine Azar qui partageront leur expertise et savoir-faire
3- Rencontrez nos invités d'honneur M. Philippe Roy et M. Alan DeSousa autour d'un diner
Réservez vos places dès aujourd'hui et procurez vous votre billet en cliquant tout simplement sur "Tickets"!
Un frais de 30.00$ par personne est applicable pour le diner. Veuillez choisir le billet approprié.
---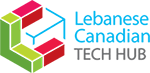 Innovation Form is an opportunity not to be missed!
1- Come chat and network with Lebanese and Canadian startups and explore the various opportunities in the world of innovation
2- Get inspired by our exceptional speakers Mr. Alexandre Taillefer, Mr. Eric Champagne and Mr. Antoine Azar, who will share their unique and valuable expertise
3- Meet our honorary guests Mr. Philippe Roy and Mr. Alan DeSousa during a seated lunch
Reserve and book your ticket today by clicking on "Tickets"!
A fee of 30.00$ per person is applicable for the lunch. Please select the appropriate ticket.