Description
Join us at this exclusive seminar where you will learn from representatives of the different funding programs on what their criteria is and how you can prepare a successful application. The agenda for the event includes presentations, Q&A, lunch and networking.
SPEAKERS
Javier Cuervo, Mitacs
Mitacs is a national, not-for-profit organization that funds research and development collaborations between companies and universities. Projects range across computer science, business, engineering and communications—any discipline. The Mitacs Accelerate program places graduate-level interns with companies for 4 to 24 months to work on a research and development project.
Robert Roy, National Research Council of Canada
The National Research Council of Canada's Industrial Research Assistance Program (NRC-IRAP) provides financial support in the form of matching grants to qualified small and medium-sized enterprises in Canada to help them develop technologies for competitive advantage.
Stacey Ohlmann, Alberta Innovates Technology Futures (AITF)
AITF offers a number of programs, raging from $15,000 to $300,000, targeted at building small and medium-sized enterprises (SMEs) within Alberta.
Richard Gorecki, TECTERRA
TECTERRA enables Canadian companies and Alberta applied research institutions to bring innovative geomatics solutions to market by providing uncomplicated investment and grant programs ranging from $50,000 to $500,000.
Alex Popa, Boast Capital/ Plug and Play Canada.
Boast Capital helps businesses recover R&D/ development costs from the government through the Scientific Research and Experimental Development (SR&ED) program and Interactive Digital Media Tax Credit (IDMTC) program. Through a partnership with Silicon Valley's Plug and Play Tech Center, Boast Capital also provides early-stage companies with $25,000-$50,000 investments and 3-months of office space and mentorship in Calgary and Silicon Valley.
Supported by: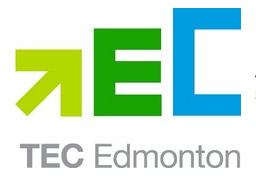 Organizer of Innovation Funding - New Programs, Changes and Success Stories
Boast Capital is a team of engineers and finance professionals with over 25 years experience helping companies in Canada and the U.S. successfully claim and maximize R&D tax credits. 
To date, we've helped our clients recover $24M+ worth of investment tax credits.
Lawson Lundell LLP has one of the leading business law practices in Canada, with extensive experience in all aspects of Canadian corporate and industrial activity, including disruptive and world class technologies. Their technology group acts extensively for investors, entrepreneurs and technology companies from inception, through financing, tax planning, growth and exit. Lawson Lundell was ranked the #1 regional law firm in Canada in 2015 by Chambers Canada, the #1 regional law firm in BC, Alberta and the North by Canadian Lawyer magazine from 2010-2015.