Innovation P3: CUTRIC "Coalition of the Willing" P3 Initiative for E-Buses
Innovation P3: CUTRIC "Coalition of the Willing" P3 Initiative for E-Buses
About this event
Dear CUTRIC-CRITUC Member,
CUTRIC-CRITUC is inviting interested transit agencies, utilities, original equipment manufacturers and allied industry stakeholders to our ongoing dialogue on the standardization and deployment of Electric Buses and supporting infrastructure across multiple jurisdictions across Canada. As a result of guidance and encouragement from stakeholders and government agencies, the scope of our E-Bus Phase II Technical Planning Sessions is being narrowed down to Innovation P3 as the preferred procurement mode, although we would still like to welcome transit agencies who are looking for grants and financial aid as their mode of preference but are still interested in knowing more about the technology, data and deployment challenges.
This change would also be reflected in the title of this program and, therefore, the upcoming session would be the 8th session of "Innovation P3: CUTRIC "Coalition of the Willing" P3 Initiative for E-Buses ". The Program would focus on developing a sustainable template for achieving a P3-styled venture to integrate private sector in the financing, deployment and maintenance of Electric Bus and supporting platforms. We will continue to explore the standardized high-powered (450kW+) opportunity on-route chargers (see SAE J3105) as well as standardized depot chargers (see SAE J1772) -- both with integrated energy storage solutions and multi-manufacturer electric and fully zero-emissions buses. Industry partners that have already engaged in supporting the technical planning of this Project include Nova Bus, New Flyer Industries, Proterra, ABB, Siemens, and eCamion.
This session will focus on highlighting the various P3 models that CUTRIC has come up with and the response of various government ministries regarding this initiative. We would be reaching out to all attendees for their ideas and suggestions to take this initiative further.
This session would, therefore, comprise of presentations from transit/utility agencies, funding and financing agencies and CUTRIC. We look forward to welcoming your organization to this national project planning process.
Date: February 3rd, 2020
Time: 1:00 pm - 4:00 pm
Location: Stantec 100-401 Wellington Street West, Houndstooth Room, Toronto ON M5V1E7"
Sincerely,
Dr. Josipa Petrunic, CEO & Executive Director
Dr. Abhishek Raj, National Lead-Electric Bus Project & Researcher
Aditya Ramesh, Project Manager :Electric Bus and Coach Bus Dr. Josipa Petrunic, Executive Director & C.E.O.
Cher Membre du CUTRIC-CRITUC,
Le CUTRIC-CRITUC invite les agences de transport en commun, les services publics, les fabricants d'équipement d'origine et les intervenants de l'industrie connexes à notre dialogue en cours sur la normalisation et le déploiement des Autobus Électriques et soutient l'infrastructure dans plusieurs juridictions au Canada. Grâce aux conseils et aux encouragements des parties prenantes et des agences gouvernementales, la portée de nos Sessions de Planification Technique de la phase II du bus électronique est réduite à l'Innovation P3 comme le mode d'approvisionnement préféré, bien que nous souhaitons toujours la bienvenue aux agences de transport en commun qui recherchent des subventions et des aides financières comme leur mode de préférence mais qui sont toujours intéressées à en savoir plus sur les défis technologiques, de données et de déploiement.
Ce changement se refléterait également dans le titre de ce programme et, par conséquent, la prochaine session serait la 8e session d'Innovation P3 : Initiative P3 de "la Coalition de volontaires" du CRITUC pour les autobus électriques. Le programme se concentrerait sur l'élaboration d'un modèle durable pour la réalisation d'une entreprise de type P3 visant à intégrer le secteur privé dans le financement, le déploiement et la maintenance des Autobus Électriques et des plates-formes de soutien. Nous continuerons d'explorer les chargeurs en route standardisés à haute puissance (450 kW +) (voir SAE J3105) ainsi que les chargeurs en dépôt standardisés (voir SAE J1772) – tous les deux équipés avec des solutions de stockage d'énergie intégrées et de bus électriques multi-fabricant et entièrement à zéro émission. Les partenaires industriels qui se sont déjà engagés à soutenir la planification technique de ce projet sont Nova Bus, New Flyer Industries, Proterra, ABB, Siemens et e-Camion.
Cette séance se concentrera sur la mise en évidence des divers modèles P3 proposés par le CRITUC et la réponse de divers ministères gouvernementaux à l'égard de cette initiative. Nous contacterons tous les participants pour leurs idées et suggestions dans le but de faire avancer cette initiative. Cette séance comprendrait donc des présentations d'agences de transport en commun / de services publics, d'organismes de subventions et de financement et du CRITUC. Nous sommes impatients d'accueillir votre organisation dans ce processus national de planification de projet.
Date: Le 3 février 2020
Heure: 13h00 - 16h00
Emplacement: Stantec 100-401, rue Wellington Ouest, Salle Houndstooth, Toronto ON M5V1E7
Proudly sponsored by Microgreen Solar.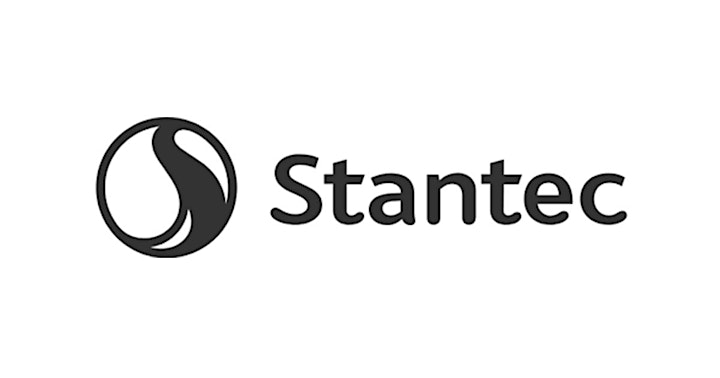 Organizer of Innovation P3: CUTRIC "Coalition of the Willing" P3 Initiative for E-Buses