Description
As a part of Innovation Week 2018, we are pleased to offer a number of workshops aimed at innovation and transportation. This hour-long, hands-on bike mechanics course might be just the right one for you! It's from 11-12 on Saturday February 24th.
Let's get you moving on a machine that is safe, clean, and in great working order. We're teaming up with HUB Cycling to offer a basic bike mechanics course. We'll cover safety equipment, chain maintenance, and other introductory maintenance items. Tools will be supplied. Participants can bring their own bike to work on, but if you don't have one that's okay too! We'll partner you up with someone else so we can all learn together!
This workshop is aimed at kids aged 9-16. Make sure you wear clothes that are okay to get a bit dirty.
With thanks to HUB Cycling for their participation and to Amazon for their sponsorship.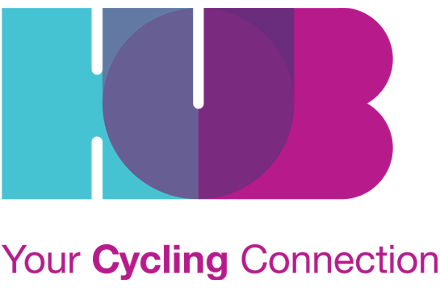 HUB Cycling is a charitable non-profit organization, established in 1998 (originally named the Vancouver Area Cycling Coalition) to improve cycling conditions in Metro Vancouver. Since then,HUB has impacted infrastructure, educated thousands of children and adults and motivated thousands more.To find out more visit bikehub.ca

The City of New Westminster makes the Eventbrite services available to you in a voluntary capacity. Please note that any personal information that you disclose to Eventbrite is stored on servers located in the United States and as such is subjected to U.S. Law. If you choose to use this service, your personal information will be used to track event registration and send you event reminders for City events you registered for. You may wish to review the Eventbrite privacy policy for more information before using this service. The City has the authority to collect personal information under Section 26(c) of the Freedom of Information and Privacy Act. By registering for a City of New Westminster event on Eventbrite you are consenting to the collection of your personal information in this manner and for the purposes described above and to it being stored and accessed outside Canada. Should you have any questions about the collection, use or disclosure of this personal information please contact Ruby Campbell, Intergovernmental and Community Partnerships Manager, 511 Royal Avenue, New Westminster, V3L 1H9, 604-515-3821, privacycomplaints@newwestcity.ca.