Description
Join Kinetica for our introductory innovation workshop!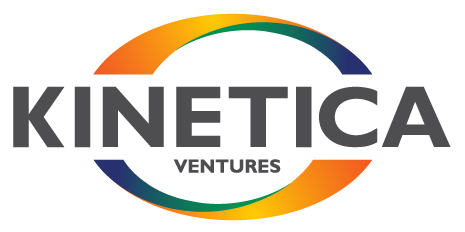 Change is inevitable – whether it be a decreased market share, new regulations, or fresh competitors. Within new operating environments it becomes essential to become comfortable experimenting with non-traditional solutions, nurturing and testing new ideas in order to quickly implement innovative resolutions. This workshop is designed to help you learn about the value of Intrapreneurship and think differently about your business in a time when traditional solutions are no longer sufficient. Learn how to take creative risks that result in an environment where innovative ideas take hold and make an impact to the bottom line.
What You Can Expect:
Discussion of innovation and understand how it is changing today's businesses

Introduction to new concepts and tools that can help you think about your business differently and how to grow in a changing world

Understand how business model and value proposition design can help you create, deliver and capture value for your organization and build competitive advantage in a dynamic marketplace

Learn how innovation goes beyond simple continuous improvement and can lead to disruptive transformation

Exploration and discussion of organizational enablers and barriers to innovation
Agenda:
9:30 am – registration and networking; coffee served
10:00 am – workshop start
12:00 pm – lunch, networking, mingle and ask our staff questions
1:00 pm – workshop continues
3:30 pm – wrap up
Space is limited! Workshop capacity is 25 people.
Cost: $397 per workshop seat
50% discount for additional team members from same company
Participants will receive:
Workshop certificate of completion

Your choice of an Alex Osterwalder book ($35 value), Value Proposition Canvas or Business Model Design
Instructors:
Wally Thorson, Director, Technology & Market Intelligence
Recently, Wally spent a week in Switzerland with business innovation guru, Alex Osterwalder, founder of Strategyzer and pioneer of the Business Model Canvas. The Canvas methodology has been adopted by over 5 million people worldwide including SMEs and Fortune 500 companies. They immersed themselves in the coaching of corporate innovation with the aim to accelerate business growth in this changing world. They are eager to share these concepts with you and support your organization to:
experiment at speed

implement new ideas

develop intrapreneurship skills
Full Bio: http://www.kineticaventures.com/about-us/team/
For more information about the event, please contact:
Carrie Fanai, Manager, Business Development & Technology Collaboration
Email: Carrie.f@kineticaventures.com
Phone: 403-284-6409