Description
Join us for a one-day technical workshop focused on advancing affordable, attractive, zero emissions wood buildings.
Deepen your understanding of the latest developments in Mass Timber methods, solutions and processes through discussion with local experts.
Advance wood solutions by collaborating with subject matter experts across industry sectors.
Resolve persistent barriers.
Streamline the adoption and design process for wood buildings in BC.
This workshop has been approved for 6 AIBC Core Learning Units.
The Province of BC recently approved the construction of tall wood buildings up to 12 storeys. This legislation comes into effect with "zero emissions" or "net-zero energy ready" requirements in place and advancing over the next five to ten years. For building design and construction leaders to remain competitive and guarantee their long-term success in local industry, the adoption of innovative alternatives to traditional concrete building systems will be a critical business development.
Workshop Format
The day is broken into two components: a morning of learning with local industry experts, followed by an afternoon working session by participants and experts. We have assembled a selection of technical and regulatory challenges gathered from consultation with practitioners working on complex high-performance projects to bring a real world case study to test and identify effective solutions for designing high-performance wood buildings in BC that may include a rage of design details, technical references, spec language or regulatory approaches.
Participants will:
Share knowledge and exchange ideas;
Establish best practice solutions (e.g. to standardize where many interpretations or alternative solutions currently exist);
Validate approaches from elsewhere for application in BC;
Develop affordable/constructible/simplified solutions to situations of complexity, redundancy or expense;
Pinpoint regulatory or technical challenges that stand in the way of widespread application of a wood solution pathway to resolution;
Highlight opportunities for academic or applied R&D to resolve intractable barriers to the widespread adoption of wood; and
Solve pressing design problems currently standing in the way of high-performance buildings.
Ticket Types
Full Day Workshop - attend the morning presentations (see point below for topics), catered lunch and afternoon hands-on designing.
Half Day Presentations - attend the morning presentations focused on mass timber form and affordability; the future of mass timber in industry; costing and prefab-ability; trends in industrialization; a local case study; and embodied carbon.
Livestream for Half Day Presentations - tune into the morning presentations via webinar.
Workshop Agenda
8:00am - Light breakfast and registration
8:30am - Welcome and introductions
8:45am - Presentations and discussions
"The future of mass timber and architecture: where are we headed with form, affordability and zero emissions?" - Andrew Thomson, Associate Principal - ZGF Architects
"Recent research in mass timber and pre-fabrication costing" - David Fell, Project Lead, Industrialized Construction - FPInnovations
"Modular case study" - Craig Mitchell, Director, Innovative Solutions - Metric Modular
"Mass timber and embodied carbon" - Patrick Enright, Green Buiding Engineer - City of Vancouver
11:30am - Lunch
12:30pm - Introduction and overview of workshop projects
12:45pm - Breakout groups: "what does the City of Wood look like?" (planning, architecture/fabric, prefab, affordability)
3:30pm - Closing
Venue and Arrival Instructions
The workshop will be held in Room 470 at the Morris J. Wosk Centre for Dialogue.
***Please enter the venue off of Seymour Street at Hastings.
Workshop Speakers and Experts
Andrew Thomson, Associate Principal - ZGF Architects
Christian Cianfrone, Executive Director - ZEBx
Craig Mitchell, Director, Innovative Solutions - Metric Modular
David Fell, Project Lead, Industrialized Construction - FPInnovations
Helen Goodland, Head of Research and Innovation - SCIUS Advisory Inc.
James Emery, Principal - Iredale Architecture
Mark Porter, National Practice Lead, Buildings - Associated Engineers
Patrick Enright, Green Building Engineer - City of Vancouver
Past Participants
Associated Engineering
BC Building Science
City of Vancouver
Dialog Design
Engineers and Geoscientists of BC
EQ Canada
Innovation Building
Local Practice Architecture + Design
Mark Taylor Construction Advisory Services Ltd.
Mindful Architecture
Morrison Hershfield
PCI Group
Perkins+Will
Redcedar PM Services Ltd.
RDH Building Science
Scius Innovations Inc.
Wood WORKS! BC
ZGF Architects
This is event is brought to you in collaboration with Renewable Cities.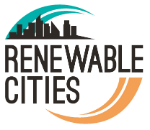 Organizer of Innovative Zero Emissions Wood Buildings - Technical Workshop (Vancouver)