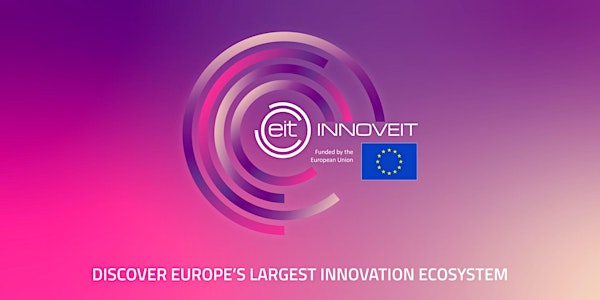 INNOVEIT Bilbao: Women Entrepreneurship and Leadership
Innoveit is EIT's flagship event that reunites EIT-supported entrepreneurs and innovators to solve global food challenges.
When and where
Location
San Mamés Stadium s/n Rafael Moreno Pitxitxi 48013 Bilbao Spain
About this event
Did you know that female startups founders are a minority in Europe? Even though they represent more than half of the population, women account for less than a third of entrepreneurs. The "INNOVEIT Bilbao: Women Entrepreneurship & Leadership" event will be a celebration of women leading trends and technologies, delivering high impact innovations and representing unique knowledge and expertise. This event has the objective of sharing insights on how to tackling gender division and promoting women entrepreneurship withing the EIT Community. Our main goals are:
Showcasing women contribution to economic growth and development through entrepreneurship.
Exploring the reasons behind the gender breach in women entrepreneurship and finance and its impact in terms of equality and innovation.
Revealing the latest best practices in bridging down entrepreneurial stereotypes, support and funding programmes that challenge gendered and culturally specific assumptions.
The event is the perfect opportunity to join the EIT Community – no matter what stage of the innovation journey you're on, from start to finish. Join our inspiring panel of speakers and workshops that will cover several topics and set the basis towards a more equalitarian industry.
This event is part of a multi-location event across Europe that offers a chance to meet EIT-supported entrepreneurs and innovators, and get to see key EU policies and initiatives like the Green Deal, New European Bauhaus and EU Recovery Fund in action.
Are you interested in the entrepreneurial sector and want to be part of one of the largest communities that work to innovate Europe's industry? Then join us the 5th of October at "INNOVEIT Bilbao: Women Entrepreneurship and Leadership" at San Mamés Stadium.