Exclusive community of like-minded investors with a collective goal of growth achieved through sharing resources, deals, capital & expertise
About this event
MUST-READ IN ITS ENTIRETY ->
Welcome to NREIC!
Application required: if you are not sure whether or not your application has been admitted and accepted please confirm prior to ticket purchases. -> www.nreic.ca/apply
Join our group of exclusive members for an interactive night of masterminding together. Our new mastermind series encompasses a combination of brainstorming, education, peer accountability and support in a group setting to sharpen your business skills and achieve success, quicker. We can't wait to welcome you to NREIC.
Our mastermind nights are designed to be an extremely valuable event by encompassing 3 key components:
1. Networking amongst active & high-performing real estate investors.
2. Education (a speaker that provides niche and real estate-specific tools, systems, and insights to assist you with your real estate endeavours): welcoming Ataf Khokhar.
3. Masterminds & networking- encompasses a combination of brainstorming, education, peer accountability and support in a group setting to sharpen your business skills and achieve success, quicker – this will be in the form of breakout rooms.
We're very grateful to have none other than our very own - ATAF KHOKHAR!
He is the co-founder and partner at his own firm Lange Khokhar Law. Ataf and his partner Chris, have 3 locations to serve their clients better including offices located in the following communities: 1) St. Vital; 2) River Heights, and 3) Regent/Transcona. Lange Khokhar Law consists of 3 lawyers and 9 staff members. He has been practicing law for 13 years. His preferred areas of focus are including but not limited to the following: 1) corporate and commercial law, 3) commercial and residential real estate; and 3)wills as well as estates.
He represents many large institutional lenders on commercial financing transactions and has extensive knowledge of banking requirements. Ataf also represents many small to mid-size builders and understands considerations from the builders' and purchasers' perspectives.
Ataf is currently an investor in a few large developments and provides daily advice to his clients involved in the Manitoba real estate market.
Ataf will also be discussing:
1. Why he decided to become a lawyer and how he got back to Winnipeg, MB.
2. Help with misconceptions and to help understand what happens in a real estate law firm.
3. To explain the elements of JV agreements and providing practical and business realities of a JV agreement.
The 3 main points you will learn and be educated on:
1. What takes place in a law office with respect to real estate transactions.
2.What to know about JV Agreements.
3. Do's and Dont's re JV agreements
The takeaways and tangibles you leave our event with:
1. JV agreement (if applicable to the circumstance, consulting a legal professional is a must)
2. Tips/Advice/ To Educate Real estate investors on real estate closings from a legal perspective.
3. Shotgun clauses & unique ways of structuring JV's as well as common mistakes usually made.
A quick BIO!
Ataf has worked in New York City for 5 plus years prior to moving back to Winnipeg. Ataf worked for the Attorney General Office of the State of New York and then, went on to work for JPMorgan as corporate/banking/securities lawyer.
During his time in law school, Ataf was given many different awards. Ataf was awarded a full scholarship based on his merits (academic standing) in his 1st year of law school and was fully guaranteed tuition years 2 and 3. Ataf was awarded a prestigious internship with the United Nations for the last semester of law school in New York City. He also was appointed a member of his law school Law Review (a prestigious honour for writing articles and publications) and was Senator of his Law School Bar Association since 1st year of law school. Finally, Ataf was awarded the title of Special Assistant/Advisor to the Vice Dean of the Law School. In his role of Special Assistant, Ataf went to various cities Los Angeles, Toronto, to name a few, to advocate and promote the law school on behalf of the Vice Dean.
Event runs from 7pm -9:45pm
7pm – 7:10pm – Introduction by Dakotah
7:10pm - 7:55pm - Ataf Khokhar - Inside a Law Firm: Real Estate Purchase & Sales
7:55 - 8:20pm – Q&A
8:20pm – 9:30pm – Hangout Series
Prepare your self-introduction to the group:
- Name
- What you do (I.e, BRRR, JV, landlord, flipper, etc)
- How NREIC can be of value to you this evening - please be extremely specific (I am here to do deals is not acceptable, I am here to find one flip in the maples area is acceptable)
Be Prepared:
This will be an educational event, our mastermind series, thus, be ready with a notepad and pen and get ready to review deals in new, unique ways. In addition, you will be able to connect with other members and so we ask you to come prepared with knowledge, but also questions to pose to members, find solutions, be accountable, etc.
A link will be sent to you the day of via text & email for Zoom.
Dress code: Business casual / Professional
Application required: if you are not sure whether or not your application has been admitted and accepted please confirm prior to ticket purchases. -- >www.nreic.ca/apply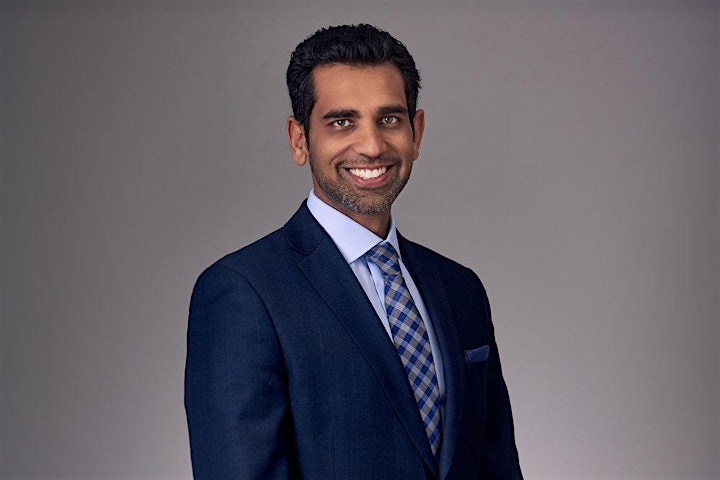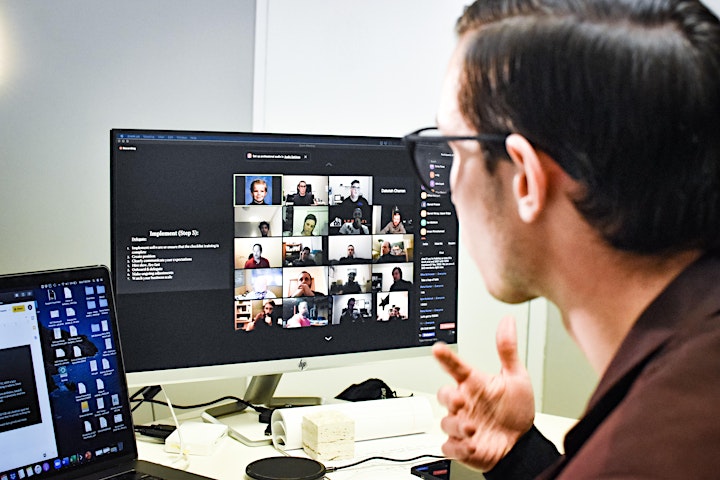 Date and time
Location
Refund policy