Cet événement est terminé.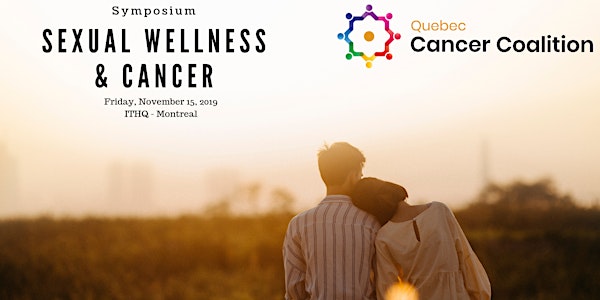 Symposium - Sexual Well-Being & Cancer
Understanding the needs, resources, and challenges in cancer and sexuality in Quebec in order to make specific recommendations.
Où et quand
Endroit
Institut de tourisme et d'hôtellerie du Québec 3535 St Denis St Montréal, QC Canada
À propos de cet événement
The goal of this symposium is to better understand the needs and resources available (or not) for cancer and sexuality, and to make concrete recommendations to better support people affected by cancer.
Cancer patients and their loved ones often face problems that affect their sexuality in many ways. The disease itself comes with a lot of challenges. Surgeries and various treatments can also have a significant impact on many levels, such as body image, self-esteem, fertility, incontinence, sexual dysfunction, pain control, and so on. Many people who are treated for cancer or their loved ones have a tendency to remain silent and isolate themselves. Sexual problems are already taboo; so when they are conjugated to cancer, the effects can be considerable.
This symposium will bring together experts in the field, health professionals, patient organizations and people affected by cancer who will be able to address these issues, demystify perspectives, find solutions and innovative approaches that can provide hope and comfort.