Description
Inside Fraser Surrey Docks
Fraser Surrey Docks has been operating on the Fraser River since 1929. Every year, the multi-purpose, seven-berth marine terminal welcomes about 300 ships and handles millions of tonnes of cargo.
Join us for this free presentation to learn about the terminal, the commodities it handles, the economic importance of the Fraser River, and much more.
Guest speaker:
Jeff Scott
President and CEO
Fraser Surrey Docks LP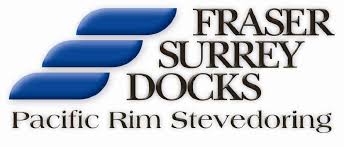 For more information about Fraser Surrey Docks, visit their website here.
This event is a partnership with the Fraser Valley Regional Library and the Port of Vancouver Delta Community Office.