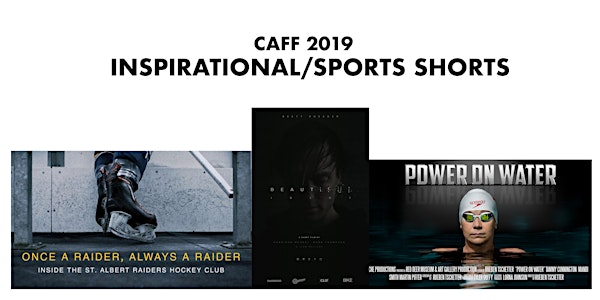 INSPIRATIONAL / SPORTS SHORTS
When and where
Location
Carnival Cinemas 5402 47 Street Red Deer, AB T4N 6Z4 Canada
Description
CAFF Rating: All Audiences
Power On Water: Short Documentary
A short film commissioned by the Red Deer Museum + Art Gallery, Power On Water profiles world class Paralympic swimmer Tammy Cunnington from Red Deer, AB. The story is a powerful portrait of her life, her passion for sport and her single-minded focus on getting to the 2016 Paralympic Games in Rio.
Cunnington was six years old when she was struck by an airplane at a Ponoka, Alta., air show in April 1982. The accident left her a paraplegic with the full use of her right arm, plus her core and shoulders.
Tammy Cunnington sends a strong message of perseverance against all odds. 2 years prior to the games in Rio she didn't know how to swim Butterfly and Freestyle. Her husband Marty Piffer among others are in the film to give support and context to her story of passion.
Director: Rueben Tschetter
Beautiful Idiot: Short Narrative
Beautiful Idiot takes you on a wild ride through the mindset and motivations of those who feel driven to pursue greatness, how it can feel to fall short, and the consequences of reaching a lofty goal when the struggle to get there has defined you for so long. Featuring professional slopestyle rider Brett Rheeder.
Directors: Harrison Mendel, Robb Thompson
Once A Raider, Always A Raider: Inside the St. Albert Raiders Hockey Club: Short Documentary

Once A Raider, Always a Raider: Inside the St. Albert Raiders Hockey Club (2018), a new short documentary that takes us on and off the ice to experience what the Raiders Hockey Club does to take its players to the next level. Featuring interviews with coaches, current and former Raider players including St. Louis Blues defenceman Colton Parayko and Vegas Golden Knights defenceman Nick Holden.
Director: Justin Kueber