INSPIRE: OCIC 30th Anniversary Global Changemaker-Powered Evening Celebrati...
Description
Join us in recognizing and celebrating 30 years of collective work toward global social justice at OCIC's 30th Anniversary Global Changemaker-Powered Evening Celebration at the fabulous Gladstone Hotel. OCIC's Global Changemaker Youth Ambassadors (GCYA) will host our evening celebration and inspire a future-forward intergenerational vision of sustainable development.
We'll be celebrating with a keynote by James Thuch Madhier GCYA 2017, and with co-hosts Ashley Rerrie, Casa-Pueblito GCYA 2016 and Linda Bui, Centre for Critical Development Studies-UTSC GCYA 2018 in a night full of music, magic by award-winning Magician Brian Roberts, art, great food, drinks, dancing… and other surprises!
40 Youth Tickets!
We understand that $30 can be a barrier for youth to attend this celebration, so three of our amazing sponsors have donated 40 tickets for 40 youth (ages 19-30) so you can join us on June 14 at the fabulous Gladstone Hotel! To apply, tells us about your vision for the future of global sustainable development by completing this form. Selected youth will be announced through email. Apply here.
Our 30th only comes once.. we hope you'll join us!!
When: Thursday, June 14, 2018 7:00PM – 12:00AM
Where: Gladstone Hotel, 1214 Queen St W, Toronto, ON M6J 1J6
KEYNOTE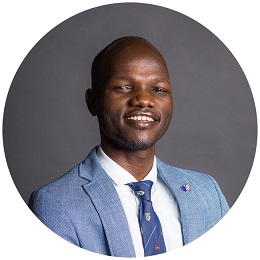 James Thuch Madhier
Founder & Executive Director, Rainmaker Enterprise

James Thuch Madhier is the founder and executive director of the Rainmaker Enterprise, an awardwinning and climate-adaptive social enterprise that uses solar-power to access water for safe human consumption and sustainable agriculture to achieve zero hunger, zero poverty and improved quality of life in South Sudan.
Born into war-torn Sudan in 1990, James endured war, famine, and forced displacement, fleeing to Kakuma refugee camp in Kenya in 2005. There, James worked as a humanitarian field interpreter with the UNHCR, and as a community mobilizer with Windle Trust International's Girl Child Education program.
In 2014, James relocated to Toronto, Canada to pursue a degree in Peace, Conflict and Justice Studies at the Munk School of Global Affairs, through the World University Service of Canada. For his work advising world leaders on inclusive sustainable development and as executive director of the Rainmaker Enterprise, James has been recognized as a Future Leader by the European Commission; as a lifetime fellow with the Resolution Project; as a Global Change Maker Youth Ambassador with the Ontario Council for International Cooperation; and as a North American regional finalist of the United Nations Environment Program's Young Champions of the Earth award. James is also an Ambassador with One Young World, a global network of young leaders that convenes annually to address pressing global issues.


CO-HOSTS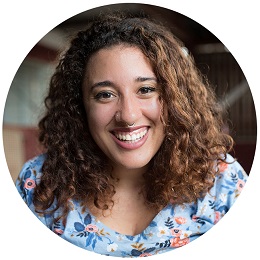 Ashley Rerrie
Ashley Rerrie is the Country Director of Casa – Pueblito, currently living and working in Managua, Nicaragua. She was an OCIC Global Changemaker Youth Ambassador in 2016. Originally from Nova Scotia, Ashley travelled to Nicaragua for the first time in 2012, where she became interested in social justice, solidarity, and how to build intentional relationships across international borders. Since then, she has graduated from York University's Master of Arts program in Development Studies, focusing on NGO-community partnerships and global social justice education for youth. Currently, Ashley coordinates Casa – Pueblito's Community Development and Global Education programs in Nicaragua, working with various community partners towards justice, equity, and sustainability in their communities, while teaching delegations of Canadian youth about solidarity and global systemic issues through the microcosm of Nicaragua.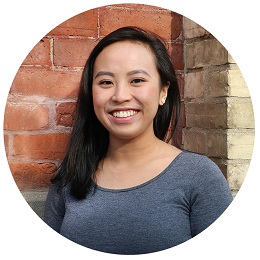 Linda Bui
Linda Bui is the co-founder of the Girls Empowerment Movement and is a motivated and passionate Changemaker engaged in a number of programs and initiatives relating closely to the themes of innovation toward environmental sustainability, gender equality, innovation, and community-based peace-building & reconciliation. In her role as a QE Scholar within the Center for Critical Development Studies University of Toronto Scarborough, Linda continues to engage with the community around her through a wide range of activities and is an active student leader and peer mentor. Linda has collaboratively worked on numerous projects, including as the Monitoring and Evaluation Officer and the Communications and Marketing Officer for the Women's Entrepreneurship Program (WEP) in Sri Lanka through the World University Service of Canada (WUSC).


SPONSORS
---





Subscribe to the Mailing List | Donate Now | OCIC 30th Anniversary AGM & Smposium