Inspire555 - Phase 2 (afternoon session)
About this Event
Architects seek input on Spaces and Relationships in the new Ottawa Public Library (OPL) and Library and Archives Canada (LAC) joint facility
At this workshop, participants can provide input on how spaces inside the new facility complement one another, the exterior and the views.
Participants can also take a fresh look at what LAC and OPL spaces and services will be offered in the new facility, and help inspire a design that is flexible and can adapt to customer expectations for generations to come.
Bring your inspiration and input to this exciting project!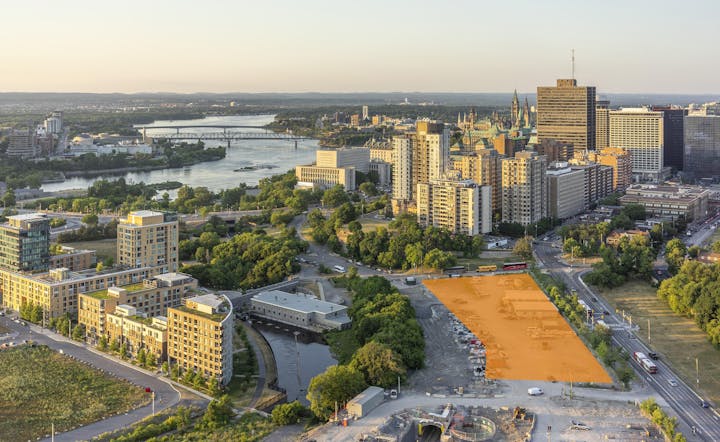 Aerial photo of the site of the new Ottawa Public Library and Library and Archives Canada joint facility