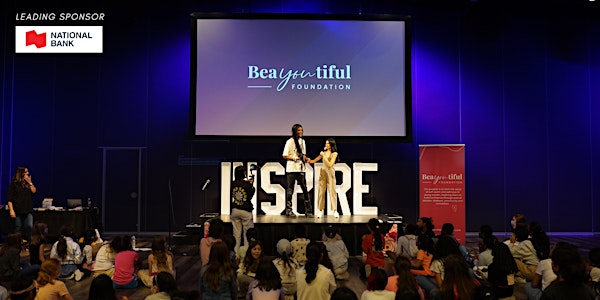 Inspired By HER 2023 VANCOUVER
Inspired by HER is a free event for female and non-binary individuals, ages 9 to 13 focused on building confidence through mentorship
When and where
Location
Roundhouse Community Arts & Recreation Centre 181 Roundhouse Mews Vancouver, BC V6Z 2W3 Canada
About this event
Inspired by HER, presented by the BeaYOUtiful Foundation, is a city-wide conference open to female and non-binary identifying individuals ages 9 to 13, that is rooted in self-love, body-positivity, and confidence building through mentorship. Complied of three workshops, the event will address various topics throughout the day including mental wellness, body image, goal-setting, public speaking and learning to redefine the standards of beauty.
Participants will take part in open floor discussions, variations of artistic expression (i.e. dance, yoga movements), journalling, spoken word poetry, and wellness-based workshops. Every girl has a unique story and purpose; Inspired by HER provides the platform to share mentorship and learnings between female leaders in the community and the next generation of young women.
As mentorship being the key component of the conference, each attendee will be paired with a Soul Sister, an influential mentor that will provide an ongoing safe space for reflection and goal setting.
Sponsored by our leading partner National Bank. To find out more information visit the conference website at inspiredbyherconference.com
*Please Note*  Parents can drop their child off at registration check-in (9:30 - 10:00 a.m.), and pickup their child after the conference (4:00 p.m.) Inspired By HER is for female or non-binary identifying individuals between the ages of 9-13.