Description
A full-day immersive experience for inspired women entrepreneurs to support you in gaining massive clarity, a new level of confidence and new connections with a like-minded community to help accelerate your business in 2018!
---
Welcome to Inspired, Fabulous and UNLEASHED for 2018!
If you are a woman entrepreneur and you want to…
get super clear about what you want for 2018

have a strategy to make that happen and

develop a stellar mindset so that you can follow through and take consistent action that will get you real results then…
...this event is for you!
---
As entrepreneurs ourselves (with combined experience of 63 years!) we know that there are 3 main problems most women business owners are facing that cause stagnation in their business:
Lack of Clarity

Lack of Confidence

Lack of Connection
And we are bringing FUN back into your business!!!
Here's the breakdown of how you will gain clarity, confidence and connection...
---
YOUR 2018 STRATEGY
If you want to make 2018 amazing, you need to be clear about what you want out of it. In this session you will create your strategy on one page. That's right. Long gone are the days of 30+ page business plans that no one reads.
Here's what you will learn in this session:
How to break down your goals into doable quarters (most people put WAY too much on their plate and then end up getting nothing done. No more. This year you are going to be FOCUSED!)
How to look at your strategy and business and get clear on what needs to stay, go and come in to help you get what you want.
What you need to know to get you where you want to go. Often time entrepreneurs get stuck because they don't know what they don't know. We will go through your strategy with you to ensure you know what you will need as you go on your journey so that you can follow through on your plans!
---
ALIGNED VISIBILITY
Visibility is the key to growing your business. You need EYES on you and when you get those eyes, you need to ensure they are receiving the right message. That's what we will cover in this section with the 7 steps to rocking your fab brand!
In order to show up fully you need to be 100% clear on your branding foundation. You'll get this as well as the best online and offline marketing tactics to help you get seen and heard in 2018!
In this session your will learn:
How to create your vision, mission and values and identify your core message

What encompasses your authentic personal and business brand

How to decide on what strategies are best for you!
---


A WINNING MINDSET
Learn how to cultivate the leader within you so that you can take massive action and get results on the new plan you just created. The difference between those who make it and those who don't is confidence. Without confidence in yourself you will eventually find excuses, procrastinate and stop taking the consistent action so you can get results from your marketing strategy.
Get ready to get out of your own way and make things happen for yourself!
In this session you will learn:
The 6 essential mindset shifts to go from part time to full time CEO
The #1 skill you need in today's marketplace to succeed (it's probably not what you are thinking)
How to break the cycle of lack, overwhelm and frustration so you can be clear, abundant and productive!
---
HOT SEAT COACHING + MASTERMINDING
We have ensured that there is time for hot seat coaching, panel discussion and for masterminding with your fellow participants. Hearing each other's stories and having breakthroughs helps everyone. You'll leave feeling a renewed excitement for your business and the tools to start taking the consistent action you need to get results.
---


THE POWER OF PREPARATION + CLARITY
Every successful entrepreneur knows where they are going and has a plan to get there. Together, we will ensure you get yourself on the right foot to make 2018 the year you make your dreams happen.
It's your chance to take time out to focus on your priorities and get the results you really want. Together, we can help you gain a new level of clarity and confidence around your business that will propel you into a momentum that will get you excited, focused and in action mode!
We can't wait to help you get clear, gain confidence and find great connections!
---


Our 100% - you can't get better than this - MONEY-BACK GUARANTEE!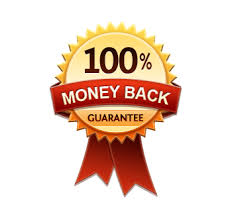 We are so sure that you are going to love this day and gain incredible value from it (in fact, our goal is that you leave with at least 10X the value that you invested), that we have an incredible guarantee for you. If you come to this day, play full out (that's your part, you must participate), do the work, engage in the day and you still think you didn't get at least 10X the value you invested, we will happily give you 100% of your money back. It's that simple. That's how committed we are to making this day amazing for you!