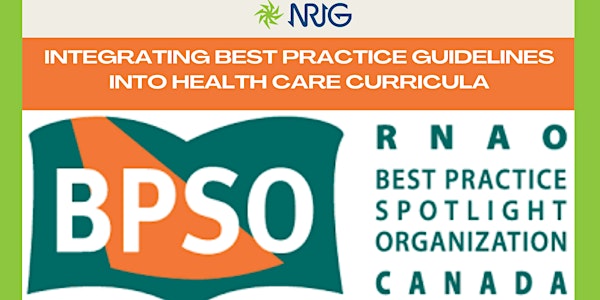 Integrating Best Practice Guidelines into health care curricula
RNAO's NRIG is pleased to present "Integrating evidence-based Best Practice Guidelines (BPGs) into health care curricula: Lessons learned"
About this event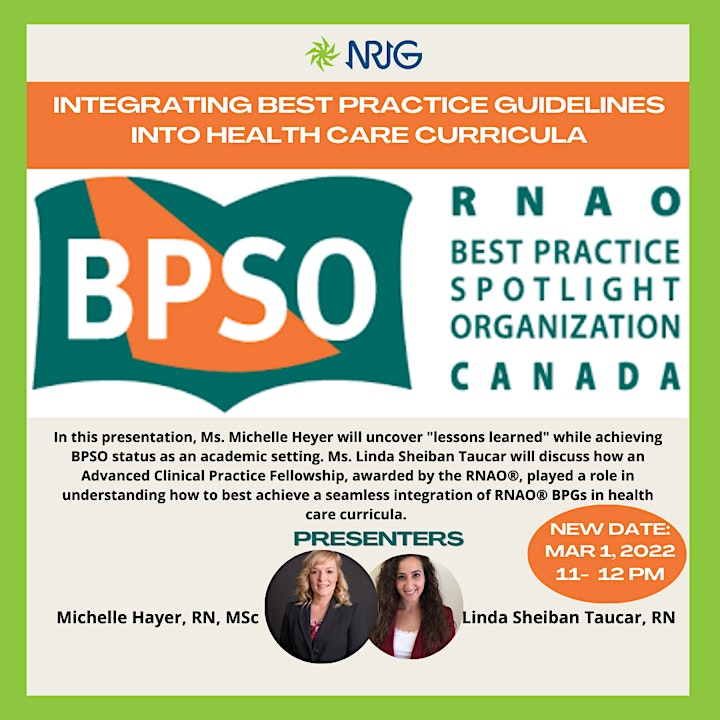 Description of the webinar
The Registered Nurses' Association of Ontario ® (RNAO ®) Best Practice Spotlight Organization (BPSO) program aims to enhance care by integrating evidence-based Best Practice Guidelines (BPGs) into clinical health care and academic organizations. Faculty, staff, and college administration at Conestoga College aimed to achieve BPSO status to create a seamless integration of practice-integrated learning for the future of health and social care providers. In this presentation, Ms. Michelle Heyer will uncover "lessons learned" while achieving BPSO status in an academic setting. Ms. Linda Sheiban Taucar will discuss how an Advanced Clinical Practice Fellowship, awarded by the RNAO®, played a role in understanding how to best achieve seamless integration of RNAO® BPGs in health care curricula.
NEW date: March 1 2022 11am-12pm