Integrative Design and the logical next step: Regenerative Development

Wednesday, 7 May 2014 from 8:30 AM to 3:00 PM (MDT)
Event Details

Integrative design is distinguished from conventional design by its use of a highly collaborative, multidisciplinary project team. It is not the sequential, relay-race model by which most buildings are designed today. All designers understand their work, at least to some extent, as an iterative process, yet, effective integrative outcomes require more than just a well-coordinated and efficient effort.
Buildings and their occupants are dependent on and have great impact on their communities and the living systems that support them; the ultimate question when it comes to integration is, "Where do we stop integrating?"
Other questions will be addressed:
Where do we, as design professionals draw the boundary around the opportunities to achieve a sustainable condition?

How do we work with our clients and projects to move into the practice of living system regeneration?

How might it be practically practiced within the context of building design?

What effective value (beyond efficiency) are we adding in an integrative and regenerative process?
This workshop addresses process dynamics from framing the design process, to aligning stakeholder around an understanding of how life works in each unique place, through developing practical process strategies and implementing an effective work plan. Case studies will exhibit these practices (with the warts too), the thinking processes used in projects will be experienced and structured, and living system principles will be discussed as the foundations for working in this (re)new(ed) way.
Speaker Bio: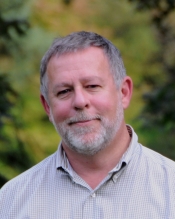 Bill Reed, a practicing architect in the U.S. for 35 years, is an internationally recognized proponent and practitioner of sustainable and regenerative development and design, demonstrating how this way of thinking makes both economic and environmental sense. He believes sustainability is the framework from which all technical and many functional decisions are derived, with the objective of improving the overall quality of the physical, social and spiritual life of our living places.
Bill focuses on sustainable and regenerative building design and community planning issues, including the development and practice of a whole and living system design process that emphasizes building evolutionary capability within the design, construction and management of our ecosystems. This work includes project management, facilitation and design consulting for developers, government organizations, architects and builders.
His professional career began with energy efficiency and solar design work in New England and moved to large commercial work with the firms of CS&D and RTKL. In 1984, Bill established his own firm, WG Reed Architecture, focusing primarily on corporate, retail and institutional clients. His firm merged with The Hillier Group to form Hillier-Reed in 1995. He sold his firm in 1996.
Bill received his Architecture degree from Cornell University and continues his studies independently with the most advanced theorists and practitioners of system thinking in the linking of natural and human ecology. He has guest lectured at many prestigious universities, has published widely on sustainable issues in building and planning, co-authored the book, The Integrative Design Guide to Green Building - redefining the practice of sustainability and has frequently offered green design training and facilitation.
Bill is also involved in developing and refining benchmarks determining what defines green building. He was one of the originators of the LEED Green Building Rating system and served on the Steering Committee of that program for its first 10 years. He continues this work on several boards.
When & Where

University of Calgary
EEEL 151
2500 University Dr NW
Calgary, AB T2N 1N4
Canada

Wednesday, 7 May 2014 from 8:30 AM to 3:00 PM (MDT)
Add to my calendar
Organizer
The CaGBC Alberta Chapter seeks to:
Lead and accelerate the transformation to high-performing, healthy green buildings, homes and communities throughout Alberta.
Integrative Design and the logical next step: Regenerative Development