Description
Intellectual Property Introduction for Entrepreneurs
"The ownership of ideas. Unlike tangible assets to your business such as computers or your office, intellectual property is a collection of ideas and concepts."
If you're starting a business, make sure you are able to navigate the waters of patents, copyright, trademarks and trade secrets. The experts from Bereskin & Parr help with a simple introduction to these concepts and demystify common misconceptions and mistakes:
Stephen Beney, Partner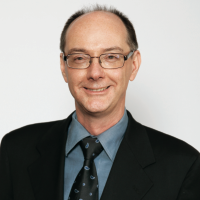 Stephen's practice focuses on the preparation and prosecution of patent applications in the mechanical, electro-mechanical and software fields. He advises on IP management and strategic planning and has prepared many patentability opinions, as well as infringement and validity opinions.
Stephen works with clients to assess IP needs, and has helped to secure patents for a diverse array of clients, including start-ups, small- to medium-sized enterprises, major multinational companies and university researchers. Stephen has been proven valuable to his clients in securing their patent rights in diverse technologies, including: automotive; medical devices and imaging systems; electronic devices; communication systems; video and signal processing systems; mass spectrometry; solar power devices and systems; fuel cell technology; internet systems; business methods; and clean tech devices and systems. In addition to his extensive patent work, Stephen has experience in filing industrial design applications.
Mina Chana, Partner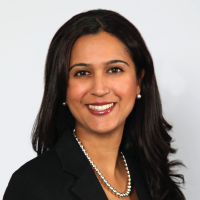 Mina's practice focuses on conducting trademark searches, providing opinions and advice on registrability of trademarks, filing and prosecuting trademark applications, representing clients in opposition and expungement proceedings, and trademark infringement matters. Furthermore, she manages the Canadian and international trademark portfolios of many clients, and provides strategic advice on trademark protection and branding issues.
Mina is the co-editor of the firm's Trademark Newsletter. Prior to joining Bereskin & Parr LLP, Mina practiced exclusively in the area of intellectual property with two other Canadian law firms.
Mina is fluent in Punjabi and Hindi.
Kevin Shipley, Lawyer and Patent Agent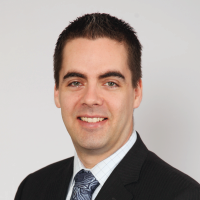 Kevin's practice focuses on patent prosecution with an emphasis on mechanical innovations. Kevin also focuses on freedom to operate, patent infringement, and patent validity investigations, as well as advising on confidentiality agreements, patent licenses, and other IP-related agreements.
While obtaining his degree in mechanical engineering, Kevin completed an internship in the oil refining industry during which he focused on preventative maintenance and failure avoidance based on vibration analysis of rotating and reciprocating machinery.
Kevin currently serves as Chair of the Ontario Engineering Competition Advisory Board, and as a volunteer advisor with the Research, Innovation and Commercialization (RIC) Centre. He is also a member of the Intellectual Property Owners Association (IPO) IP Licensing Committee.
Kevin also speaks about patent and IP-related issues, including providing in-house education and training seminars for clients, and lecturing at the Western University Faculty of Engineering, the Richard Ivey School of Business, and the Schulich School of Business.
---
Event Details:
Date: October 26, 2015
Time: 6:00pm – 7:30pm
Location: University of Toronto Mississauga | L1220 in the Innovation Complex/Kaneff Centre
Address: 3359 Mississauga Road, Mississauga, L5L 1C6
It is suggested to park in Lots P4 or P8.
Directions from the Parking lot to the actual building are here: http://wayfinding.erin.utoronto.ca/. On the left side – click the Kaneff Building & Innovation Complex and the directions with visual cues are on the right side.
Please register to RSVP
---
Thanks to our sponsor for this event: