Intellectual Property (IP) & Partnership Agreement Strategies Workshop

Wednesday, 17 February 2016 from 9:00 AM to 2:00 PM (EST)
Event Details
 The workshop will include:
Guest speaker Dr. Christopher Bown - Partner/Patent Agent at Gowlings

Guest Speaker Tim Harmar - Lawyer at Wishart Law Firm

Guest Speaker Wissam Aoun - Assistant Professor of Law and Director, International Intellectual Property Law Clinic

Registration begins at 8:30 with the session starting at 9:00 
 The following topics will be covered:
Learn to identify IP assets within a company and how to protect such assets

How to align your IP strategy with the overall objectives for the company

Learn how to safeguard your company from potential loss of IP assets

Understand how you can monetize those IP assets without going to court
Wissam Aoun and Tim Harmar:

Learn about the advantages and disadvantages of partnerships for tech entrepreneurs

Learn about partnership agreements, their key elements, and how to use them to protect your intellectual property

Understand when to use a Letter of Intent (LOI) and the legal implications of doing so

Understand what a Memorandum of Understanding (MOU) is and the key differences between an LOI and MOU

Sample agreements will be provided to workshop attendees
---
A light breakfast and lunch are included with the session.
Walk ins will be welcome on the day of the event. Registration will start at 8:30am. Presentation will start at 9am with lunch at 12pm and round table discussion starting at 1pm.  
---
 Guest Speakers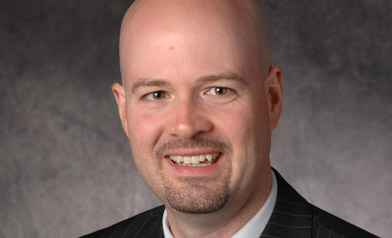 Dr. Christopher Bown is a partner/patent agent at Gowlings' Ottawa office, practising in Intellectual Property. Chris assists entrepreneurs and SMEs, as well as multinational corporations, in the protection and management of their IP assets. He prepares and prosecutes patent applications in all areas of the technology. Although Chris specializes in inventions in the life sciences and chemical fields, especially those involving biotechnology, pharmaceuticals, diagnostics, biologics, and medical devices, he has experience in a wide variety of different disciplines, including deep mining technologies, viniculture, radio transmission technologies, cosmetic chemistry, and inventions related to aerospace and defence.
Chris obtained his PhD from the Department of Medical Sciences at McMaster University and his BSc (Hons. Genetics) from the University of Western Ontario. His postdoctoral research at the Neuroscience Research Institute in Ottawa focused on trying to develop a rapid test for diagnosing depression based on a unique genetic marker of the disease.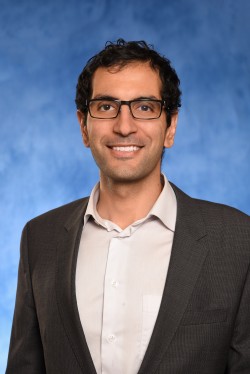 Professor Wissam Aoun joined the UDM faculty in 2015 as Assistant Professor of Law and Director of the International Intellectual Property Law Clinic. Prior to joining UDM, he spent 5 years as Intellectual Property Clinical Director at the University of Windsor Faculty of Law. Professor Aoun is an award winning lecturer, having taught courses in all areas of intellectual property law including patents, trademarks, copyright and commercialization of technology. Professor Aoun was the 2013 and 2014 Lecturer in International Comparative Patent Law at Monash University in Prato, Italy.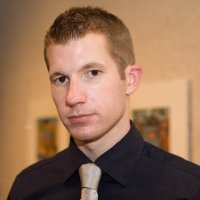 Tim Harmar is a Lawyer at Wishart Law Firm LLP. He completed his Juris Doctor degree at the University of Windsor in 2013. While at the University of Windsor Tim was awarded the Samia Rose Shaheen Memorial Award for Legal Writing in 2011. Tim also holds a Bachelor of Arts (Honours) degree in Political Science with General Psychology, a Master of Business Administration, and a Master of Laws in Banking and Financial Services Law degree. In addition, Tim is currently completing a Master of Laws in Business Law through Osgoode Hall Law School.
Tim previously worked as Business Development Manager at the Sault Ste. Marie Innovation Centre. In this capacity Tim worked closely with both the public and private sectors to drive business growth, facilitate research and commercialize innovation in the areas of science and technology. In addition to this experience, Tim has worked closely with municipal and industrial clients while employed with a local environmental consulting firm specializing in the areas of water, waste water, waste management, and regulatory compliance.
In keeping with Tim's commitment to working with entrepreneurs, Tim has been enthusiastically involved in the community as a volunteer and has previously been a member of the Sault Ste. Marie Renewable Energy Committee, the Sault Ste. Marie Chamber of Commerce Business Development and Technology Committee, and the Canadian Youth Business Foundation Loan Review Committee. Currently, Tim continues to actively volunteer as a member of the Sault College of Applied Arts and Technology Accounting/Business Advisory Committee.
When & Where

Delta Sault Ste. Marie Waterfront Hotel and Conference Centre
208 St. Mary's River Drive
Sault Ste. Marie, ON P6A 5V4
Canada

Wednesday, 17 February 2016 from 9:00 AM to 2:00 PM (EST)
Add to my calendar
Organizer
The Sault Ste. Marie Innovation Centre (SSMIC) is a non-profit organization established in 1999 to function as a catalyst for economic development and diversification in the information technology and science knowledge-based sectors. SSMIC's mission is to drive business growth, facilitate research and commercialize innovation in globally significant areas of science and technology through partnerships, expert advice, community development, business incubation, youth outreach and sector development activities. Key SSMIC business divisions include the Community Geomatics Centre, Rural Agri-Innovation Network, Lottery & Gaming, YouLaunch, Business Support Services and Smart Energy.