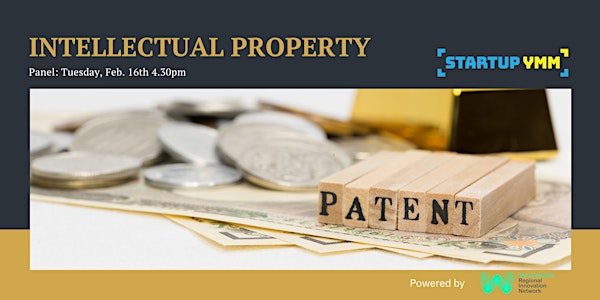 Intellectual Property Panel
Join us on Feb. 16th to learn more and ask some questions about Intellectual Property
About this event
Description:
You've got the innovative idea, the technical skills to back it up and now it's time to turn the idea into a tangible product and make sure you protect it. Once you have your prototype in place the next step is to explore the types of intellectual property (IP) that might apply to protect your prototype and your idea. This event is powered by Wood Buffalo Regional Innovation Network.
Panelists:
Cynthia Shippam – PhD, MBA, Patent Agent
Cynthia is an Industry Technical Advisor (ITA) with the National Research Council (NRC-IRAP). IRAP works with SMEs to support growth through innovation. Cynthia brings to her role as an ITA more than 20 years' experience in research, technology transfer, commercialization and intellectual property protection with SMEs. She has developed and managed intellectual property in a variety of industries, both in private practice and in-house. Her academic and professional experience (PhD, MBA, Patent Agent) provides her with a broad technical background in life sciences, including: research in agriculture and infectious disease models; assessment, protection and commercialization of novel chemical entities; bioinformatics; assay development; and medical devices.
Dan Polonenko, PhD- Principal, Patent Agent - Gowling WLG (Canada) LLP, Calgary
Dan Polonenko is a Principal and Registered Patent Agent in Gowling WLG's Calgary office. His practice involves patent drafting and prosecution in the fields of life sciences focusing on biotechnology, health, medical devices, oil, gas, and environmental technologies, and process engineering. Additionally, Dan provides business-focused strategic and tactical intellectual property (IP) services.
Dan has over 20 years of scientific and business experience in the Canadian biotech Industry with 13 years at the executive management level with responsibilities that included strategic business plan preparation and implementation, budgeting and cost management, as well as the development and management of IP portfolios. During his scientific & business careers, Dan co-authored 20 peer-reviewed scientific publications, several book chapters and in addition, was a co-inventor of six issued patent families.
Dan has been listed in: (i) IAM Patent 1000 – World's Leading Patent Practitioners since 2014 to present, (ii) IAM Strategy 300 – World's Leading IP Strategists during 2014-2016, and (iii) is the recipient of the 2016 Clients' Choice award from ILO/Lexology for patent services in Alberta.
--