Intellectual Property Seminar: Using your Ideas to Sharpen your Business Co...
Description
Intellectual Property: Using your Ideas to Sharpen your Business Competitive Edge
Every entrepreneur needs to know that their most valuable asset is - their Intellectual Property (IP).
This is a FREE seminar for innovators, entrepreneurs, businesses, students, and startups. We will explore the various types of IP, how to protect your IP, the IP protection processes, and various resources available to inventors and entrepreneurs. You will learn about copyrights and trademarks and how to identify common pitfalls and potential solutions.
Attendees will learn:
Is my idea considered intellectual property (IP)?

What are the different types of IP (trademarks, copyrights, patents, industrial designs, tradesecrets).

Why should I get a patent, an industrial design, a copyright or a trademark?

Should I try to keep my idea as a trade secret?

What is the cost for a patent, industrial design, trademark or copyright?

How long does the process take?

Can a patent affect my chances of getting financing or funding for my idea?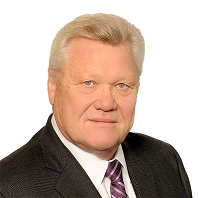 A leading industry expert, Dan Polonenko, PhD will be presenting. Dan is a principal and patent agent in the Calgary office of Gowling WLG (Canada) LLP. Dan's practice involves patent drafting and prosecution in the fields of oil and gas, energy, clean tech, environmental technologies, process engineering, mechanical inventions, agriculture, and forestry. Dan also provides business-focused strategic IP (IP) and technology commercialization services based on 20 yrs of business experience with start-ups and small-medium enterprise companies.
Dan was recognized by IAM (Intellectual Asset Management) as one of the world's top 300 IP strategists during 2014-2016, and has been in IAM's list of the world's top 1000 patent agents since 2015. Dan also received the 2016 Clients' Choice award as a preferred IP Service Provider in Alberta.
Personal information is collected under the authority of Section 33(c) of the Freedom of Information and Protection of Privacy Act (Alberta). Your personal information will only be used to register you for the event and contact you regarding any updates about the event. Should you have any questions about the collection of this information, please contact Information Officer, 9909 – Franklin Avenue, Fort McMurray, Alberta T9H 2K4, or call (780)743-7973.


Please be aware Eventbrite is a third party system hosted in the U.S.A. and may be subject to U.S. laws. For information on Eventbrite's privacy policy please visit