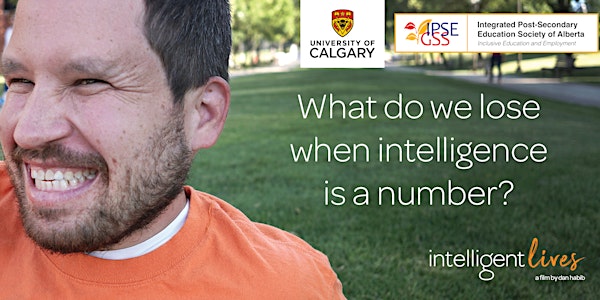 INTELLIGENT LIVES: Challenging the Perception of Intelligence
When and where
Location
The Loft, MacEwan Student Centre 4th Floor (MSC 487), University of Calgary 402 Collegiate Blvd NW Calgary, Alberta T2N1N4 Canada
Description
The Integrated Post-Secondary Education Society of Alberta, in partnership with the University of Calgary, is hosting a screening of INTELLIGENT LIVES, a film produced by award-winning Director, Dan Habib. We invite students, faculty members, staff members, and members of the general public alike to view the film with us, shown with English subtitles.
INTELLIGENT LIVES stars three pioneering young American adults with intellectual disabilities – Micah, Naieer, and Naomie – who challenge perceptions of intelligence as they navigate high school, college, and the workforce. Academy Award-winning actor and narrator Chris Cooper contextualizes the lives of these central characters through the emotional personal story of his son Jesse, as the film unpacks the track record of intelligence testing in the U.S.
INTELLIGENT LIVES challenges what it means to be "intelligent", and points to a future in which people of all abilities can fully participate in higher education, meaningful employment and intimate relationships.
Join us for this FREE screening and a follow-up interactive discussion on how we define intelligence in our society.