Description
The integration of network computing and mobile systems offers new challenges with respect to the dependability of integrated applications. At the same time, new threat vectors have emerged that leverage and magnify traditional hacking methods, enabling large scale and intelligence-driven attacks against a variety of platforms, including mobile, cloud, Internet-of-Things (IoT), as well as conventional networks. The consequence of such a fast evolving environment is the pressing need for effective and efficient paradigms, approaches and tools for building, maintaining and managing secure and dependable systems.

The goal of the Intelligent, Secure & Dependable Systems in Distributed & Cloud Environments (ISDDC) 2018 Conference is to provide a forum for researchers, students, scientists and engineers working in academia and industry to share their experiences, new ideas and research results in the above-mentioned areas.

---
ISDDC 2018 CONFERENCE PROGRAM
---------------------------------------------------
WEDNESDAY, NOVEMBER 28, 2018
---------------------------------------------------
8:45 - 9:45 AM: Registration and Breakfast
9:45 - 10:00 AM: Conference Opening and Welcome
10:00 - 11:00 AM: Keynote Talk I
Data-Driven Intelligence for Security Vulnerability Management at Scale
By: Dr. Baljeet Malhotra, Director of Research at Synopsys Inc., and Founder of TeejLab Inc.
11:00 - 11:15 AM: Coffee break
11:15am - 12:15 PM: Keynote Talk II
Cyber Resiliency in the Era of Cloud, Mobility & Big Data
By: Deepak Rout, Executive Security Advisor, Microsoft Canada
12:15 - 1:15 PM: Lunch
Session 1: IoT Security (Chair: Issa Traore)
1:15 - 1:45 PM: Identifying vulnerabilities and attacking capabilities against PCS in VANET
Ikjot Saini, Sherif Saad Ahmed, and Arunita Jaekel
1:45 - 2:15 PM: An RSA-based User Authentication Scheme for Smart-Homes using Smart Card
Maninder Singh Raniyal, Isaac Woungang and Sanjay Kumar Dhurandher
2:15 - 2:30 PM: Coffee Break
Session 2: Mobile Security (Chair: Isaac Woungang)
2:30 - 3:00 PM: Analysing Data Security Requirements of Android Mobile Banking Application
Shikhar Bhatnagar, Yasir Malik and Sergey Butakov
3:00 - 3:30 PM: Adaptive Mobile Keystroke Dynamic Authentication using Ensemble Classification Methods
Faisal Alshanketi, Issa Traore, Awos Kanan, and Ahmed Awad
6:00 - 8:00 PM: Banquet Party
---------------------------------------------------
THURSDAY, NOVEMBER 29, 2018
---------------------------------------------------
8:15 - 9:00 AM: Breakfast
9:00 - 10:00 AM: Keynote Talk III
Incident Management: Investigating a Malware
By: Mr. Mustapha Rachidi, Security Analyst at Bulletproof, Fredericton, New Brunswick
10:00 - 10:15 AM: Coffee break
Tutorials Session 1
10:15 - 10:15 AM: Tutorial 1: Attack Graphs in Cybersecurity Evolution and Practice
Presenter: Paulo Quinan
Session 3: Network and Smart Grid Security (Chair: Sherif Saad Ahmed)
11:15 - 11:45 AM: Automating Incident Classification Using Sentiment Analysis and Machine Learning
Marina Danchovsky Ibrishimova and Kin Fun Li
11:45 - 12:15 PM: Security Analysis of an Identity-Based Data Aggregation Protocol for the Smart Grid
Zhiwei Wang, Hao Xie and Yumin Xu
12:15 - 1:15 PM: Lunch
Session 4: Cloud Computing Design and Security (Chair: Ahmed Awad)
1:15 - 1:45 PM: A More Efficient Secure Fully Verifiable Delegation Scheme for Simultaneous Group Exponentiations
Stephan Moritz and Osmanbey Uzunkol
1:45 - 2:15 PM: An efficient framework for improved task offloading in edge computing
Amanjot Kaur and Ramandeep Kaur
2:15 - 2:30 PM: Coffee Break
Session 5: Applied Cryptography (Chair: Yasir Malik)
2:30 - 3:00 PM: Secure and efficient enhanced sharing of data over cloud using Attribute based Encryption with hash functions
Prabhleen Singh and Kulwinder Kaur
3:00 - 3:30 PM: Blockchain Technology and its Applications in FinTech
Wei Lu
---------------------------------------------------
FRIDAY, NOVEMBER 30, 2018
---------------------------------------------------
8:15 - 9:00 AM: Breakfast
Tutorials Session II (Chair: Tokunbo Makanju)
9:00 - 10:15 AM: Tutorial 2: Location Privacy Attacks in VANET
Presenter: Ikjot Saini
10:15 -10:30 AM: Coffee Break
10:30 - 11:45 AM: Tutorial 3: Fileless Malware Detection and Mitigation Techniques
Presenter: Liu meijia
11:45 - 12:00 PM: Closing Remarks
12:00 - 1:00 PM: Lunch

---


KEYNOTE SPEAKERS


Baljeet Malhotra, Director of Research, Synopsys Inc., and Founder of TeejLab Inc.
Data-Driven Intelligence for Security Vulnerability Management at Scale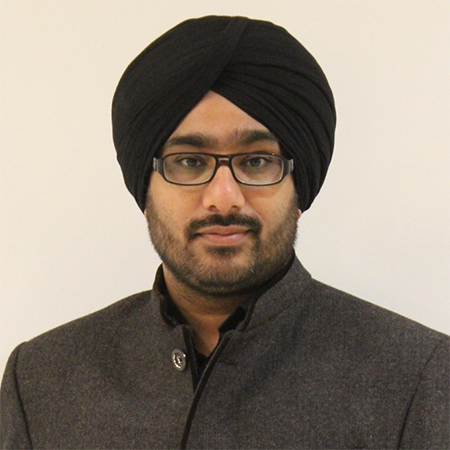 Abstract:
Monitoring publicly known security vulnerabilities in software systems is very important for enterprises. Organizations such as National Institute of Standards and Technology (NIST) regularly publish vulnerability reports (using Common Vulnerability Enumeration or CVE) to secure national IT networks and protect business interests at large. The main challenge in this context is that the software systems or tools against which the vulnerabilities are published are typically known differently to various stake holders that consume those vulnerable software systems. For instance, an organization may refer to one of its software components as my.program.js, however NIST may report a vulnerability on that particular software component as org_program.js according to their standards (using Common Platform Enumeration or CPE). Thousands of vulnerabilities are reported against millions of software components every year, which makes this problem very complex.
In this talk, we'll discuss about a system that we built to match imprecise pieces of unstructured data to track vulnerabilities in software systems. The heart of the system is Natural Language Processing techniques that are capable of searching vulnerabilities from large volumes of unstructured data regardless of how the software systems are named. We'll conclude with a view on data-driven intelligence that can address the scalability and volume issues faced by commercial vulnerability management solutions.
Biography:
Dr. Malhotra is Director of Research at Synopsys Inc., and and Founder of TeejLab Inc., a data privacy and security advisory company. He is also the founder and former Vice President of Research at Black Duck Software, a research division of Black Duck that got acquired for US $565 million. He currently holds three Adjunct Professor positions at the University of British Columbia, University of Victoria and the University of Northern British Columbia (UNBC).
Dr. Malhotra holds a PhD in Computing Science from the University of Alberta and did his post-doc work at the National University of Singapore. His PhD thesis was nominated for CAGS/UMI distinguished dissertation award, and he has received Industrial R&D Fellowship, iCORE Postgraduate Scholarship; Walter H Johns Graduate Fellowship; Queen Elizabeth II Graduate Scholarship; ASI Graduate Scholarship from the Advanced System Institute of BC, Canada. He was NSERC (Canada) scholar during 2005-2010, and Global Young Scientist (Singapore) in 2011-2012. He was awarded Distinguished Alumni of UNBC in 2017.
Deepak Rout, Executive Cybersecurity Advisor, Microsoft Inc.
Cyber Resiliency in the Era of Cloud, Mobility & Big Data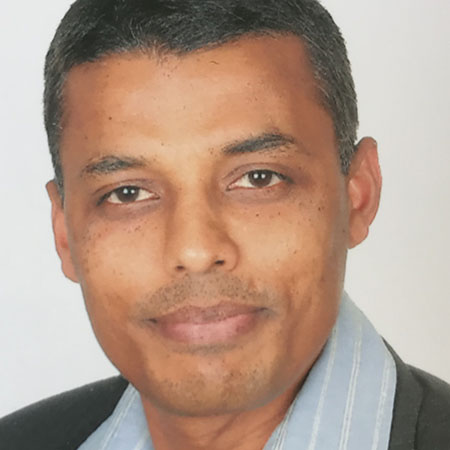 Abstract:
TBA
Biography:
Deepak has more than 20 years of professional experience in technology risk management and leadership roles. He is currently an Executive Cybersecurity Advisor at Microsoft assigned to select strategic Government and Commercial organizations in Canada. Prior to this, he was leader of the IT & Cyber Risk Consulting practice for Canada at Protiviti, a global management consulting firm. This is Deepak's second innings at Microsoft; earlier in his career he was the Chief Security Advisor and Director, Privacy at Microsoft India.
Prior to switching over to the corporate arena, Deepak has served long years as a Lieutenant Colonel in the Indian Army. During his professional career, Deepak has contributed significantly in several technology leadership and management roles. He has demonstrated and proven subject matter expertise and thought leadership in the domains of IT Risk Management, Information & Cyber Security, Business Continuity, and Privacy. He has travelled globally and participated in several professional forums as a speaker, panellist and chairperson. He is also a winner of several awards in the IT and Cyber Security domains.
Mr. Mustapha Rachidi, Security Analyst at Bulletproof
Incident Management: Investigating a Malware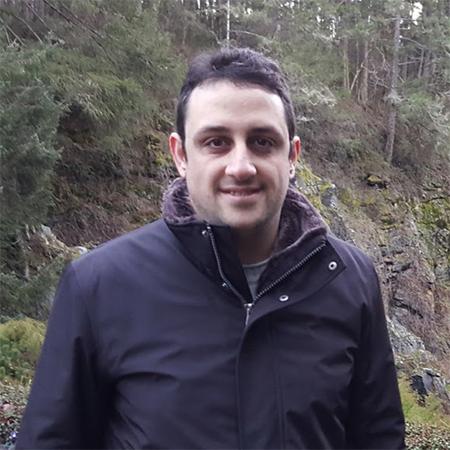 Abstract:
Security Analyst is a challenging role in performing a good investigation of all security incidents that occur. On that account, the role demands continuous monitoring to make sure the environment is always healthy and secure. For that reason, Security Analysts use lots of tools and technologies like Security Information and Event Management (SIEM) that provides real-time analysis of security logs and events generated by applications and network appliances. A good resolution of any incident requires us to have an incident management process put in place with well defined procedures that detail the appropriate responses to incidents. The objective of having such a process is to restore the operations back to normal when an incident occurs while minimizing the risk by limiting the incident impact. In this presentation, the different phases of an incident management process will be explained from a security analyst perspective. Then, in this presentation, a real application for the incident management process will be discussed: a malware that has been detected will be investigated while following the process of the incident response management that is used by the SOC to mitigate the impact, analyze the malware and make the necessary response to restore the operations to normal.
Biography:
Mustapha Rachidi has over 6 years of experience in information technology working with networking, storage, data centers and security. He has been a Cisco routing and switching instructor for 3 years and holds numerous industrial certifications from Cisco, Microsoft, EMC, HPe, VMware, FireEye, Carbon Black and McAfee. His focus on Security led him to complete a Master of Engineering degree in Telecommunications and Information Security and is currently working as Security Analyst in a SOC operated by Bulletproof in Fredericton, New Brunswick.